Meet the team
Centre members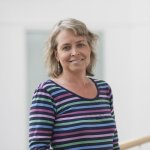 Lecturer in Health Services Research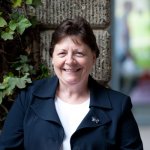 Director of Health Sciences Education
Postgraduates researchers
External members Chair of Education (Lifelong Learning), UCL Institute of Education
UK and international research partners
Dr Ann Gallagher, Reader & Director—International Centre for Nursing Ethics (SHSC)
Professor Helen Cowie, Emeritus Professor & Director of the UKCO Observatory for the Promotion of Non-Violence.  Helen has also been elected as the European Network for Social and Emotional Competence (ENSEC) Chair for the next 3 years
Professor Alan Cribb, Kings College, London
Dr Elaine Ball, University of Salford, UK
Professor Karen Evans, Institute of Education, London
Professor Billie Hunter, Cardiff University, Wales
Professor Martin Johnson, University of Salford, UK
Professor Daniel Kelly, Cardiff University, Wales
Dr Sheryl de Lacey, Flinders University, Australia
Associate Professor Carol Leppa, University of Washington, USA
Dr Debbie Payne, Auckland University of Technology, New Zealand
Professor Michael Traynor, Middlesex University, UK
Professor Roger Watson, University of Sheffield, UK
Professor Miriam Zukas, Birbeck College, London, UK.
Visiting professors and senior fellows
Advisory board members
NHS partners
Vanessa Avlonitis, Ashford & St Peter's NHS Trust, Acting Chief Nurse
Ellen Bull, Royal Surrey County Hospital, Guildford, Director of Nursing and Patient Experience
Mary Dunne, Frimley Park Hospital, Director of Nursing, Quality and Patient Services
Kathleen Ely, Surrey Community Health, Director Healthcare Governance and Performance / Executive Nurse
Louise Stead, Royal Surrey County Hospital, Guildford, Acting Chief Nurse
Mandy Stevens, Surrey and Borders Partnership, Director of Quality and Performance (Nurse Director)
Clare Stone, South East Coast Strategic Health Authority, Programme Lead – Energising for Excellence in Care
Graham Tibble, Central Surrey Health, Customer Liaison and Communications Officer
Dr Martha Wrigley, Ashford and St Peter's NHS Trust, CLRN Nursing Lead.