Convergence and collaboration in translation research
Convergence and collaboration in translation research
In an increasingly globalised world, translation and localisation are becoming more visible as practices which directly affect individual and corporate communication. They are becoming more strategic for companies and brands that care about visibility and the effectiveness of their communication around the globe. This brings new forms of work and practices for professionals, and requires more types of collaboration between the many agents in the broadly understood translation/localisation process. Such collaboration can happen online, for example between translators on platforms, offline, between different departments within an organisation, or between universities and companies that share knowledge and support research. This collaboration can be voluntary or (semi-)imposed, and it can bring opportunities and risks, empowering or impoverishing agents of collaboration, especially those at the end of the supply chain.
Research carried out in the workplace and in professional settings is vital to understanding the nature of the many different types of collaborations, and how they impact processes, products and workers involved. This session aims to bring together researchers that are investigating new practices and forms of collaboration in professional translation, promoting the sharing of best research practices and inspiring new lines of research in this area.
Panellists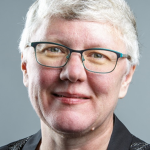 Biography
Lynne Bowker, PhD, is Full Professor at the University of Ottawa, where she holds a cross-appointment between the School of Translation and Interpretation and the School of Information Studies. Her research interests include translation technologies, terminology, and corpus linguistics. She is author of Computer-Aided Translation Technology (University of Ottawa Press), Working with Specialized Language: A Practical Guide to Using Corpora (Routledge) and Machine Translation and Global Research (Emerald). In 2020, she was elected to the Royal Society of Canada in recognition of her contributions to the field of translation technologies. She is also a certified French-English translator with the Association of Translators and Interpreters of Ontario.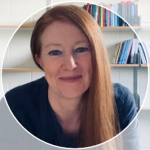 Biography
Joanna Drugan is Professor of Translation, and Head of the Department of Languages and Intercultural Studies at Heriot-Watt University in Edinburgh, Scotland. Her research focuses on translation quality and ethics, most recently in contexts of transnational organised crime.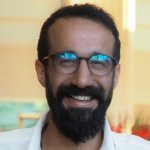 Biography
I am a PhD Student and Postgraduate Researcher at the University of Surrey, Center for Translation Studies and I currently do research in the area of collaborative and cooperative translation on digital platforms. Before joining the University of Surrey, I worked in the publishing and translation industries for more than ten years as a book translator, editor, copy-editor, project coordinator, operations manager, business development manager, technology consultant and trainer. ​I hold a BA in Translation and Interpreting and completed my MA in Translation Studies with a research focusing on the impacts of the current techno-political transformation of the language industry on translation and its workers. My current interdisciplinary PhD study investigates the collaborative and cooperative forms of translation work in the digital economy (e.g. AI-powered translation platforms, worker cooperatives, knowledge platforms, media platforms, crowdsourcing platforms, etc.) with a focus on their impacts on translation workers. My studies specifically focus on how different types of digital translation platforms work and produce translation, how their work organizations, governance and business models are distinct from each other, how they impact the working conditions, job satisfaction, motivation and wellbeing of translation workers and whether they offer new possibilities for a decent, fair, democratic and sustainable future of the language industry.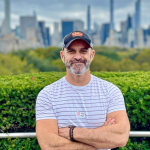 Biography
Miguel A. Jiménez-Crespo is director of the MA and BA program in Translation and Interpreting at Rutgers University, USA, and holds a PhD in Translation and Interpreting Studies from the University of Granada, Spain. Professor Jimenez's research focuses on translation technologies, localization, corpus-based translation studies, cognitive translation studies, translation theory, and the didactics of translation.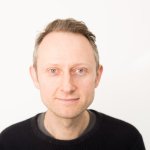 Biography
Joss Moorkens is an Associate Professor at the School of Applied Language and Intercultural Studies in Dublin City University, where he is associated with the ADAPT Centre, Institute of Ethics, and Centre for Translation and Textual Studies. His research interests and publications are in translation technology, machine translation post-editing, user evaluation of machine translation, translator precarity, and translation ethics. He is General Coeditor of the journal Translation Spaces with Prof. Dorothy Kenny, and coeditor of a number of books and journal special issues. He is also a coauthor of the forthcoming book 'Translation Tools and Technologies: A Practical Guide for Students and Translators' on Routledge. He leads the Technology working group (with Prof. Tomáš Svoboda) as a board member of the European Masters in Translation network and sits on the advisory board of the Journal of Specialised Translation.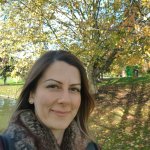 Biography
I am a Research Fellow at the Centre for Translation Studies (CTS) at the University of Surrey. My research focuses on exploring language technologies (the technologies themselves, i.e. their inherent characteristics) and the impact of their use on the translation process, product, and the translator/user. Currently, I am working on the CONTRA project exploring concurrent translation workflows and the impact of cloud-based collaborative translation platforms with concurrent access on the translation process, translated product, and the translator. My research interests also include machine translation (MT), postediting, and technology-enhanced multilingual communication. Before I joined CTS, I worked on projects covering machine translation postediting, cooperation between professional translators and subject-matter experts in contemporary translation/postediting workflows, and cognitive aspects of the translation process and translation into the second language. I worked as a translator and taught English as a second language. I hold a BA in Translation and Interpreting, an MA and a PhD in Translation and Intercultural Studies.