Embracing the complexity: hybrid practices for interlingual communication in real time
The term speech-to-text is normally associated with full automation of spoken communication (i.e. technology-driven transformation of spoken input into written output, particularly in real-time). The rapid development of technologies driven by artificial intelligence, like automatic speech recognition and machine translation, has opened up a myriad of hybrid methods and possible configurations for real-time delivery of speech-to-text. These can be positioned at the crossroads of translation, interpreting, and subtitling and entail different degrees of human and machine input to provide what is ultimately the same product: live text in a different language. However, we still do not know much about the affordances and constraints brought about by different workflows, and how they can match different live communication scenarios.
This panel will discuss the current state of the art in terms of speech-to-text interlingual practices. Firstly attempting to provide a clear and comprehensive overview of what these practices are and where they can be placed on a continuum from human-centric to automated ones. This will serve as a springboard to capture and systematise the complexity of the current landscape, in a way that will emphasise the hybrid nature of these practices and the role that language professionals play in different processes.
To this end, the panel will bring together experts from a variety of backgrounds, attempting to converge on a topical and multifaceted issue that requires input from a variety of standpoints to be addressed in all its complexity. Invited panellists will bring their own unique perspectives (institutional, professional, academic, industry- and user-centred) on how we can bring about and capitalise on the intelligent and responsible integration of human skills and technological capabilities for the benefit of all stakeholders involved.
Panellists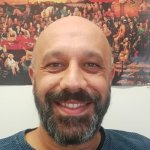 Biography
Carlo Eugeni graduated in Conference Interpreting and Translation at the University of Bologna in 2003. In 2009 he got his Ph.D. in English for Special Purposes with a thesis on live subtitling through respeaking. He is programme manager of the MA in Audiovisual Translation and Localisation at the University of Leeds (UK), where he teaches respeaking and subtitling for the Deaf and the Hard-of-Hearing.
He is the founder of the International Conference on Real-time Subtitling and Accessibility, and the chairman of the Intersteno scientific committee. In 2016, he co-founded the international journal on linguistic and cultural mediation CoMe and the journal of professional reporting and transcription Tiro in 2020. In 2018, Carlo received an honorary award by the Italian association of cochlear implant users APIC for his commitment in promoting the empowerment of deaf people. Carlo is a professional intralingual and interlingual respeaker and intellectual output leader of the Erasmus+ Project Train2Validate.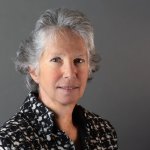 Susan Daniels
The National Deaf Children's Society and Disabled Students Commission
Biography
Susan Daniels is the Chief Executive of the National Deaf Children's Society and has overseen the growth of the organisation from a small local charity to a well-respected service delivery and campaigning organisation working to break down the barriers faced by deaf children both in the UK and internationally.
Susan was a Commissioner of the Disability Rights Commission from 2003 until its merger with the Commission for Equality and Human Rights. She is currently Chair of the NHS Newborn Hearing Screening Programme Quality Assurance Advisory Programme, which monitors the delivery of the programme across hospitals in England and a Commissioner on the Disabled Students Commission, an independent and strategic group that advises, informs and influences higher education providers to improve support for disabled students.
In 2006, Susan was awarded an OBE for services to deaf children and their families, a honorary fellowship from the University of Central Lancashire and a Honorary Doctorate of Arts from the University of Wolverhampton.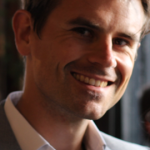 Biography
Martin Cornwell, Ai-Media's Live Services Manager, brings 14 years' of experience having begun his career as a respeaker for the BBC. Ai-Media can help maximize the accessibility, engagement and global reach of your content. Their aim is to make it easy to caption, translate or transcribe TV broadcasts, live streams, events, virtual meetings, and more. The world's leading brands choose Ai-Media to caption their content. Why? Because they offer all the captioning software, hardware and human services customers need in one place – backed by their decades of deep industry experience and knowledge. This includes a range of captioning encoders that seamlessly integrate with their Automatic Speech Recognition and human captioning services.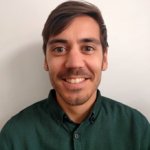 Biography
Luke is a Live Subtitling manager within Sky's Access Services department. He has over ten years' experience in the industry, having worked with a range of clients and channels across broadcast television.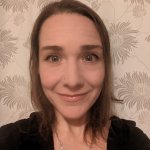 Biography
Lizzie is a Senior Live Subtitler in Sky's Access Services department. She has a wealth of experience in respeaking, having worked as a live subtitler for all the major UK broadcasters, as well as an interlingual respeaker for Welsh-language TV. She is delighted to represent Sky working with the SMART project.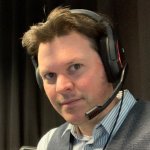 Biography
Evan Dorrestein is a speech-to-text interpreter with a background in subtitling and captioning for television. After studying English, he became one of the first respeakers in the Netherlands. Now he's joined forces with Denise in their company Substream.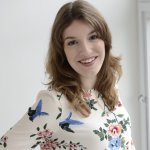 Biography
Denise Kroesen found a way to combine her interpreter training and interest in technology in a creative and novel way through interlingual speech-to-text interpreting. For the past few years, she's worked closely together with Evan, providing professional and innovative live subtitling services with their company Substream to the corporate sector as well as educational, cultural, and government institutions.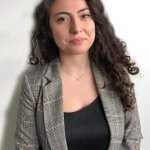 Biography
Maria has always been fascinated by languages. As an account manager at Oncall, with a background in conference interpreting, she helps private clients and international organisations in breaking the language barrier for their multilingual events worldwide as well as remotely via ad-hoc platforms that offer interpreting solutions.
She is also a proficient user of Italian Sign Language and she is campaigning for more accessible and inclusive events.