Remote interpreting: towards a convergent research agenda
The Covid-19 pandemic has caused a 'seismic' shift in the world of professional interpreting. As part of the global move towards remote working, many interpreting assignments have been—and continue to be—delivered online. This has accelerated the evolution of remote interpreting (RI) from a relatively marginal practice of interpreting 'offsite' for individual clients or selected events to interpreting in fully virtual and complex hybrid event configurations. Despite the benefits RI can yield, research has consistently shown that RI entails challenges for the entire interpreting ecosystem. Their implications for the effectiveness of interpreter-mediated communication in RI settings have yet to be fully understood. At the same time, increased exposure to RI has enabled interpreters and clients to develop new competencies and has begun to change perceptions of RI.
The factors that facilitate adaptation are therefore a further key aspect for future RI research. Similarly, improvements in online communication technologies and the rapid evolution of language/speech technologies driven by artificial intelligence promise better support for interpreters in RI, potentially mitigating some of its specific challenges, but they also require further exploration. One aspect that currently hampers these research efforts is the lack of convergence in RI research across different fields such as conference, legal and healthcare interpreting.
This panel will have a dual focus: providing an update on current RI research and advancing the RI research agenda by identifying overarching questions in relation to RI as a complex, deeply socially embedded and context-dependent form of human-machine interaction, and by discussing methodological approaches that foster cross-fertilisation of ideas and new insights about RI across its different fields of use.  
Panellists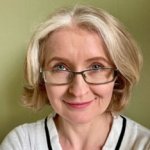 Agnieszka Chmiel
Adam Mickiewicz University
Biography
Agnieszka Chmiel is University Professor and Head of the Department of Translation Studies at the Faculty of English, Adam Mickiewicz University in Poznań, Poland. Her research interests include conference interpreting, audio description and audiovisual translation. She works as an interpreter and translator and has trained conference interpreters at AMU. She is Associate Editor of TARGET International Journal of Translation Studies. She currently leads an interdisciplinary research team that examines bilingual control mechanisms in conference interpreting and develops PINC, the Polish Interpreting Corpus. She is also a co-investigator in the AIIC-funded project on the impact of remote interpreting settings on interpreter experience and performance.
Jessica P.B. Hansen
Østfold University College
Biography
Jessica P. B. Hansen works as an Associate Professor at Østfold University College. Her academic interests are among other social interaction, video-mediated interaction, multilingualism and video-mediated interpreting. Hansen holds a PhD in linguistics from the University of Oslo where she researched video-mediated interpreting in hospital interaction.  
Photo: Nadia Frantzen, UiO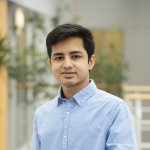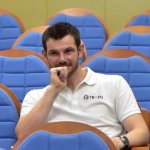 Biography
Kilian G. Seeber is Associate Professor at the Faculty of Translation and Interpreting of the University of Geneva in Switzerland, where he is the Principal Investigator at LaborInt, a laboratory dedicated to cognitive research into multilingualism and interpreting, as well as InTTech, a research laboratory dedicated to re-purposing existing or developing new technologies for interpreter training and practice. His main research interests include cognitive load and integration during multilingual and multimodal language processing.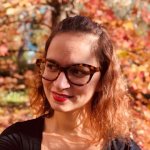 Biography
Nicoletta Spinolo is an assistant professor at the Department of Interpreting and Translation of the University of Bologna. Her academic activity (research and teaching) focuses on interpreting between Italian and Spanish, on technologies and methods for remote and distance interpreting and interpreter training. She is a co-investigator in the AIIC-funded project on the impact of remote interpreting settings on interpreter experience and performance. Biography
Wei (Angela) Zhang is a PhD researcher in Interpreting studies. She holds a MA in Translation and Interpreting, a BSc in Life Science and Biotechnology, and a MRes in Biomedicine (Cancer Biology). 
Angela is a CATTI certified translator who has worked as a freelance interpreter/translator (English-Chinese) for exhibition events, education, and public services including healthcare and immigration, in the UK and China since 2012. Her work experience also involves language teaching and tutoring of Chinese and English to non-native speakers.
As a postgraduate researcher and a medical interpreter for the NHS, Angela is particularly interested in investigating various modalities of healthcare interpreting. She is currently conducting a mixed-method systematic review and is also conducting a survey on remote medical interpreting (i.e., via telephone interpreting and videoconference interpreting).