Bringing together corpus linguistics in Translation Studies and Machine Translation
Bringing together corpus linguistics in translation studies and machine translation: what can we learn from one another?
Not long after corpora began to be used to develop statistical machine translation in the late eighties, corpus linguistics began to play an increasingly important role in translation studies, making it possible to study large quantities of translated language, rather than one source text and one translation at a time. Since then, applications of corpus linguistics in translation studies and machine translation have developed to a large extent in parallel, benefiting little from each other, despite their inherent interconnectedness. This interdisciplinary panel aims to bring together and promote a dialogue between experts using corpora in the fields of translation studies and machine translation.  
The panel will start with short presentations from established researchers by both disciplines aiming to foster closer collaboration and advances in methodology, theory, analysis and/or applications of corpora in machine translation and translation studies. The presentations will be followed by a round table to explore common ground and future directions for interdisciplinary collaboration.
Panellists
Christian Hardmeier
IT University of Copenhagen
Biography
Christian Hardmeier is an associate professor in the natural language processing group at the Department of Computer Science, IT University of Copenhagen (ITU). Prior to joining ITU, he worked at Uppsala University and the University of Edinburgh. He has done research on discourse-level machine translation and its evaluation, on referring expressions in multilingual contexts and translations and has created linguistics resources for cross-lingual linguistic studies, machine translation and MT evaluation such as the ParCorFull corpus annotated for anaphora and coreference in four languages.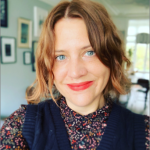 Biography
Haidee Kotze is professor and chair of translation studies at Utrecht University. She is editor-in-chief of the journal Target, and co-editor of the book series Translation, Interpreting and Transfer (Leuven University Press). Her research, principally making use of quantitative corpus-linguistic methods, explores the complexities of cognitive, linguistic, social, institutional and ideological aspects of language contact (including translation) in multilingual settings. Her most recent work is at the interface of linguistics and digital humanities and focuses on modelling language change in parliamentary discourse across varieties of English.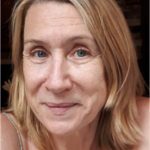 Biography
Natalie Kübler is Professor of English Linguistics and Translation at Université Paris Cité. She has been the director of her research lab since 2014 and has directed the Language Resource Centre of the Université Paris Diderot, as well as the Center for Developing Linguistic Resources (PERL) of a group of seven universities. A specialist in corpus linguistics, she worked on a corpus of L2 English learners in the early 1990s, then designed an online concordancer for specialised English in 1998, and finally introduced the use of corpora and machine translation in translation training in the early 2000s. Her current research focuses on learner corpora in specialised translation and post-editing, translation of semantic prosody, and the evaluation of neural machine translation in specialised languages, especially in terminology and specialised phraseology.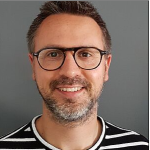 Biography
Rudy Loock is Professor of English Linguistics and Translation Studies in the Applied Languages Department of the University of Lille, France and affiliated with the CNRS laboratory 'Savoirs, Textes, Language'. His research interests include corpus-based Translation Studies, the use of electronic corpora as translation tools, translation quality, as well as translation teaching. He has published a number of articles and book chapters on these topics in English and French, as well as a book entitled La Traductologie de corpus (Septentrion, 2016).