---
news
Published:
17 November 2021
Meet the Department of Electrical and Electronic Engineering
Thinking of studying electrical and electronic engineering at university? If so, why not take a look at our Department of Electrical and Electronic Engineering at Surrey and check out some of the great facilities and exciting experiences you'll find here?
What's special about the Department?
We're one of the UK's leading electrical and electronic engineering departments which has consistently been ranked in the top 10 in the UK over the past decade. Our department is made up of around 60 academic staff and 500 undergraduate and postgraduate students, providing a lively, friendly and supportive environment which encourages collaboration and innovative thinking.
What's it like to study here?
One of the things that makes us different is the flexibility we offer. We recognise that not everyone knows the direction they want to go in from day one, and that's fine! We offer six different subject pathways with the same common first year, so no matter which degree you apply for, you'll have the option of switching to another pathway if you feel it's a better fit. You can also switch between our BEng and MEng (which includes a masters year), depending on your progress during the course.
Admissions Tutor Dr Radu Sporea says: "We put in place lots of support such as our 'lab pals' system which means undergraduates get the support of a third-year student in their first year lab sessions. Having the support of someone who's recently been in your position – in addition to a couple of PhD demonstrators and an academic – is invaluable."
What highlights can I expect during my course?
Research-led teaching
We're home to four world-leading research centres – in communications (5G/6G Innovation Centre), space engineering (Surrey Space Centre), nanotechnology (Advanced Technology Institute) and audio-visual perception (Centre for Vision, Speech and Signal Processing). As a student here, you'll learn about the latest research breakthroughs from academics working at the forefront of each of these areas.
Fantastic facilities
The Department boasts extensive teaching labs and networked Linux and Windows computer suites with 24-hour access. You'll also get to use state-of-the-art facilities within our four research centres, depending on the pathway and project topics you choose.
Get hands-on with projects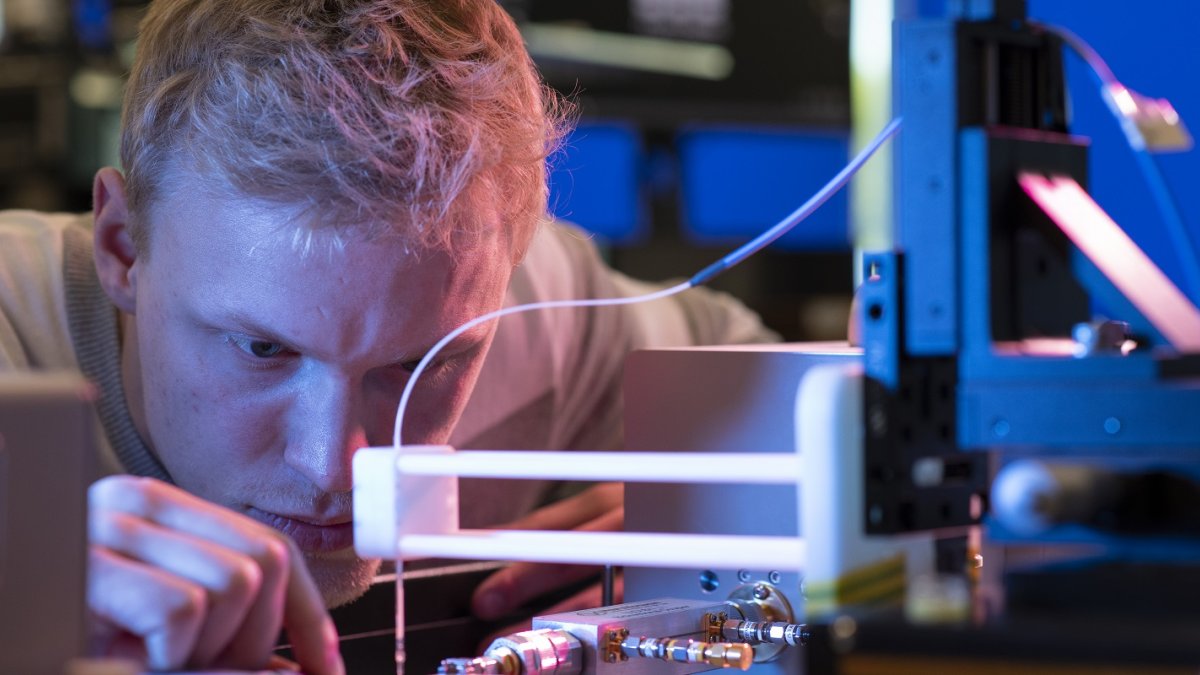 You'll do an individual project in your third year, enabling you to choose a topic that fascinates you and – if you're studying on the MEng course – a Multi-Disciplinary Design Project (MDDP) in your final year, in which you'll collaborate with students from other disciplines.
You can also apply to do a summer research project in the Department. These projects are funded by one of our vacation bursaries and give students the opportunity to work on research which addresses a real-world challenge.
Career-boosting placements
There's a reason why Surrey has won the National University Employability Award for best university placement service for the past three years. Our renowned Professional Training placement scheme enables students to go on a year's paid placement with a relevant organisation, and apply what they've learned in the real world. In many cases, students are offered a graduate job by their placement company. Recently, our students have gone to Airbus, AWE, GE Healthcare, Intel, Jaguar, Land Rover and Sky TV.
Read about some of our students' placement experiences:
Beyond your studies
Being part of the electrical and electronic engineering community at Surrey goes far beyond lectures and seminars. Our active Electronics and Amateur Radio Society (EARS) gives you 24/7 access to our 'Makerspace' and 'Radio Shack' workshop facilities where you can build your own project, join a group and take on a UK-wide competition, or take a coding course.
Dr Radu Sporea says: "As a student here, you're empowered to make your degree what you want it to be. You can choose from a large range of modules and focus on a final year project topic that suit your particular interests and career aspirations."
Who will teach me?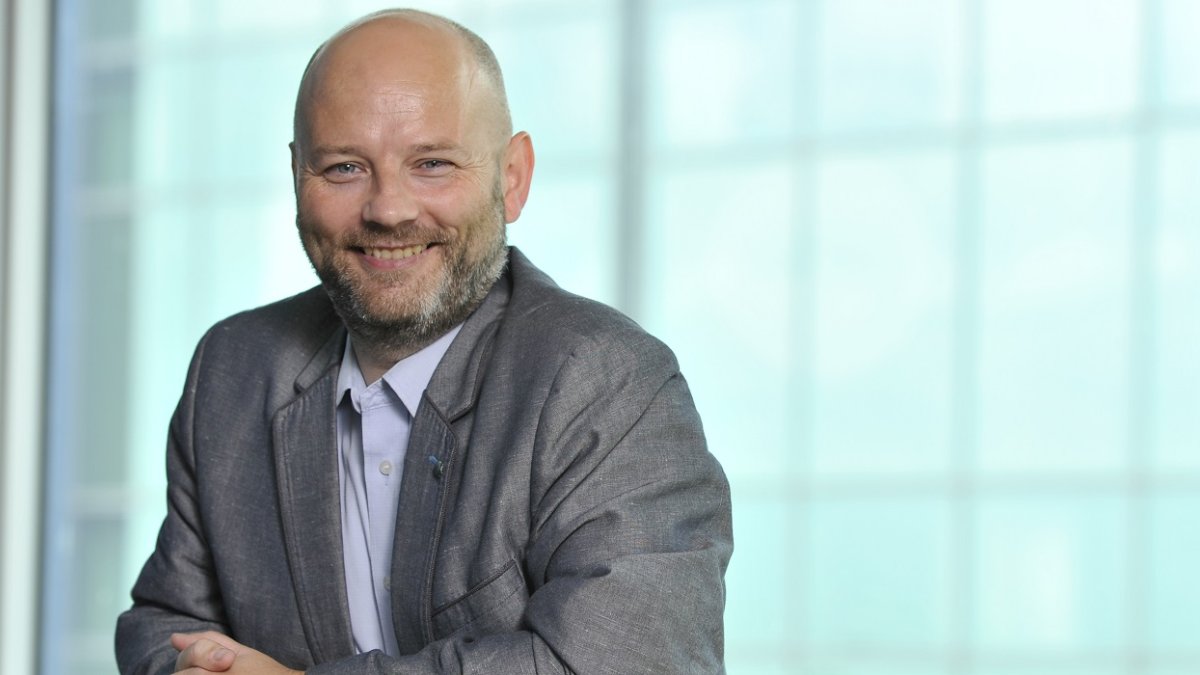 We're a dynamic team of academics with diverse experience in research and industry. Just a few of our teaching team are:
What do graduates go on to do?
Studying in our Department you will gain not only technical skills but also transferable skills such as problem solving, communication and teamworking – equipping you for a range of fulfilling roles where you can make a difference. Our graduates are in demand in exciting sectors such as aerospace, automotive, broadcast, information technology, product design, software and telecommunications.
Find out more about our electrical and electronic engineering degree courses.