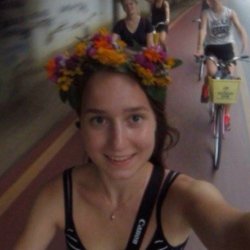 Alisa Kurtcenovskaia
"My exchange semester in Hong Kong has been one of the most rich and amazing experiences in my life. I have learnt a lot, not only in terms of academic studies, but also about building personal connections and different cultures."
Course
International Hospitality and Tourism Management
Study abroad location
The Hong Kong Polytechnic University, Hong Kong
"To begin with, I want to talk about the host University. The Hong Kong Polytechnic University has one of the best Hotel Schools in the world and even operates its own hotel property. The lecturers and guests speakers have taught me a lot of valuable skills and knowledge about the industry and also growing Asian market. I have also learnt a lot from the local students about the different education system, study methods and team work. We have moreover visited a few Hotels in Hong Kong in addition to ICON (University owned hotel) which has widened my knowledge about the hotel operation and industry overall. 
Coming to Hong Kong, one of the central cities in Asia, has allowed me to not only discover the place, but visit a few countries located nearby. I have gone to Mainland China, Vietnam, Macau and Malaysia. Seeing different places, nature, cities, attractions and experiencing different cultures have made an incredibly valuable experience. Hong Kong itself had been incredible on its own and we managed to find new places to go to every weekend. Hong Kong turned out to have everything: jungle, beaches, mountains and busy city life. 
Moreover, during the four months that I have spent in Hong Kong I met lots of people from all over the globe. Local and international students from the hospitality school as well as the lecturers and professors are the personal connections that are extremely important for my future career. I have also learnt a lot from the students that are studying different subjects. They told me a lot about their home countries, traditions and cultures and most importantly I have made friends for life. In my opinion, the knowledge that I've gained about nationalities will be extremely useful for my career.
I believe that the social experience of exchange is even more valuable than the academic knowledge that I've gained from the programme."