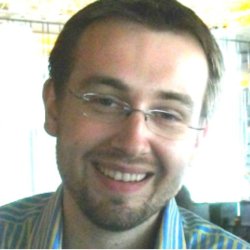 Antoine Martin
"Doing a PhD with the School of Law gave me strong tools to start my career."
"I first arrived at Surrey as an Erasmus student. I was then a student in law in Paris (Université Paris V) and wanted a change in my life. I had discovered the university one year before during a placement and decided to come back as a student.
My best memory was my first course in public international law with Professor Susan Breau. I knew nothing of the topic at the time, but Susan was so passionate about it that I started following international debates. I then also realised that I wanted to work on international issues, so this meeting basically changed my life.
The School of Law has a human size, the lecturers are accessible and this has a real impact on your work. Surrey is an increasingly renowned university and a great place to be. The student life is also very nice as the campus is well organised with plenty of things to do. I started as an Erasmus student and never went back to France.
"Doing a PhD with the School of Law gave me strong tools to start my career."
The French university system never made me feel well at school, whereas lecturers at Surrey always pushed me to go forward, to think further.
It gave me the opportunity to build and conduct projects as I deemed fit and to learn from my mistakes, but I was also given a chance to teach, which helped a lot in terms of self-confidence.
Being able to manage projects and to defend my ideas led me to travel (Italy, Hong Kong), to work as a consultant to the United Nations' Economic Commission for Africa in Ethiopia, to publish papers and to give lectures at Queen Mary in London. 
When I left Surrey, these skills helped me to adapt very quickly. I am now working as an independent consultant on regulatory and policy issues. My first client was a large multinational company, for which I am currently developing and managing a programme over 48 countries in the world, answering to the CEO directly.
This opportunity is truly unique and I am convinced that my PhD experience has equipped me with the skills necessary to work on such a project. I owe this to Surrey.
My job is fascinating because the subject matter is constantly changing and I am dealing with people from everywhere. My expertise is both specialised and general at the same time: specialised in the sense that I have acquired specific skills in relation to international law and policymaking, general in the sense that my PhD taught me to be adaptable and thus allows me to become rapidly familiar with various issues on an international scope.
"If you plan on doing a PhD, consider very carefully what you want to work on and, more importantly, decide where you want to work."
This is extremely enjoyable because it means I have the possibility to work on multiple projects, in multiple fields, in multiple places. I don't really know what the next one will be, but it will be fascinating for sure.
If your plan is to become an academic, find a topic which has a strong potential in terms of research.
If you plan on working for a law firm or for a company, you must find a topic which will have a practical interest because you will need to "sell" your expertise and can't afford to work on a thesis which will be considered as a pure research matter. In this case, you need to be practical in order to be able to convince others that your academic training will be relevant to the business world. In both cases, think ahead, always work hard, and never give up."