"My confidence increased tenfold during my Professional Training year and I've become much more driven, which has led to an improved work ethic for my final year
Placement company
Iris Concise
"Before coming to Surrey I'd read that not only are students more employable having done a year's placement, they also tend to do better in their final year than those who haven't. The opportunity to do a Professional Training placement was therefore very significant in my decision to come to Surrey.
I spent my Professional Training year with Iris Concise, a strategic consultancy part of the integrated agency iris Worldwide. The thing that most attracted me to this placement was that it would give me the opportunity to work with multiple brands across different sectors.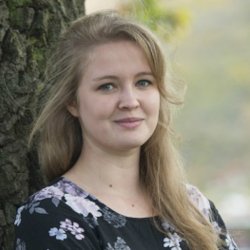 Bethany Breed
The work sounded intriguing and a great way to develop skills using a variety of software that would be crucial to my employability in the future.
Working in the Data Strategy and Digital Intelligence teams, I was responsible for reports and dashboards for different clients which were updated weekly. One report, for an automotive client, was structured to demonstrate how effective the client's marketing programme was: by comparing media channels we could advise the company on how best to budget for future marketing campaigns in order to get the best reaction from the consumer. My role was to collect data from various sources, input it into the dashboard, and then talk through the key highlights to the client at the end of the day.
While on placement, I became a proficient user of Excel and VBA as well as acquiring moderate SAS coding skills. One of the achievements I'm proudest of was creating a macro with Excel which rapidly improved efficiencies within the finance department – this was one of the projects which led to me winning 'employee of the month' two months running. As this skill was mostly self-taught, I'm proud of how far I advanced in this.
My placement at Iris Concise also gave me the chance to work in the City and experience the hustle and bustle of central London. My confidence increased tenfold during my Professional Training year and I've become much more driven, which has led to an improved work ethic for my final year.
When I graduate, I'll be returning to Iris Concise (pending my final exam results) as a full time Senior Analyst, which I'm really excited about!"
Find out more about our mathematics programmes, including our BSc Mathematics.