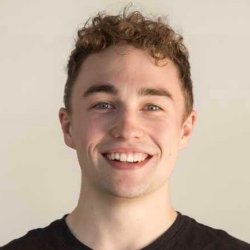 Chris Kyle
"The University of Surrey has superb industrial connections, and the Professional Training year is something that is embraced and pushed across all faculties."
Course
Automotive Engineering
Placement company
Alexander Dennis Ltd (ADL)
"I've always had a passion for cars, and I love all the little things that make a machine, vehicle or building special and different from the next one. I decided to study Automotive Engineering – and pursue a career in the automotive engineering sector – because it will give me the opportunity to be part of that process.
When it came to doing a placement, I wanted to work for a mid-sized company in the automotive sector, where I'd be exposed to different stages of the design process, from initial concept to production to in-service maintenance.
The UK's biggest bus manufacturer, Alexander Dennis Ltd (ADL) constantly adapts its offering with innovations such as hybrid and fully electric vehicles to meet the global demand for lower emissions. I was intrigued to see how a company of ADL's size could compete with much bigger corporations such as Volvo and Mercedes.
The thing that sold this placement to me was the chance it provided to take on a novel project and investigate technology which had not yet been explored for use in ADL's vehicles. I also liked the fact that at my interview, they were more concerned about how I could think practically about a problem than how good I looked on paper.
At ADL I've worked in both the New Product Development team and the Advanced Engineering team within the Chassis Engineering department. My day-to-day work has included representing the company at an industry legislation meeting, redesigning components that have failed in service, and testing prototype technologies. From a technical point of view I've learnt a lot about designing parts that are cost effective to produce and assemble. I've also found out how long it can take to get a seemingly simple component from concept to production, and how important it is to factor in delays.
The two achievements I'm proudest of on placement are both long-running projects which could make a significant difference to ADL's products. One is a first attempt at using a new kind of material in the chassis, and the other involves considerable changes to our production process. I'm proud to say I've played a large part in the design process for both of them.
The opportunity to do an industrial placement was critical to my choice of university. The University of Surrey has superb industrial connections, and the Professional Training year is something that is embraced and pushed across all faculties. It's extremely rare to find anyone at Surrey who regrets doing a placement.
Now that I've experienced many different aspects of engineering on my placement, I'd like to step up to a large automotive manufacturer when I graduate, and progress my career from there. I'm quite keen to aim for a job in mainland Europe, or maybe further afield – with everything I've gained at Surrey, I believe I'll be equipped to go anywhere and take on any challenge!"
Discover more about our mechanical engineering programmes, including our MEng and BEng Automotive Engineering.