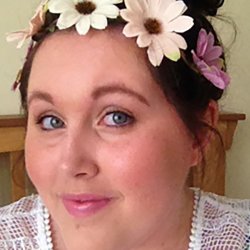 Isla Shambrook
Want to know what it's like to study at the School of Hospitality and Tourism Management? Second year student Isla Shambrook tells us how she's found her journey so far.
Course
International Tourism Management
"I studied travel and tourism at college and I knew straight away it was the industry for me. It's such a fun and interesting subject that also manages to be challenging and thought-provoking. Some people assume studying Tourism Management is simple but until you actually study it, you don't know the half of it! There's a complex science behind it, and that is what fascinates me.
I chose this School because it's ranked the highest in the league tables for my area of study, plus I noticed that the University of Surrey as a whole establishment is very high up in the ranks. I thought it was wishful thinking for me to get a place here, so I was overjoyed when I was accepted.
I do hope to do a Professional Training placement next year – I'm applying for positions at the moment. I'd love a position with an airline or tour operator, but I'm also looking at different options in marketing and media.
There have been so many highlights so far. I've made amazing friends during my time here – it's a great place to really connect with people. Just today it was our first day of lectures after the holidays and it was so much fun because it felt like a reunion! Also, I'm a rep for our course, which has entitled me to various perks, such as attending the Annual Alumni Guest Lecture at BAFTA in London for two years running.
But the most important highlight for me is whenever I achieve good grades is my assignments, it cements in my mind that I'm doing something right. University life in general has been a wonderful experience.
At this point I'm not completely sure what I want to do or where I want to go after I graduate. I'm currently extremely interested in airlines, but this could change in a couple of years! All I know is that I eventually want to be successful and do whatever job I have to the best of my ability."
Discover more about our hospitality, events, tourism and transport programmes, including our BSc International Tourism Management.