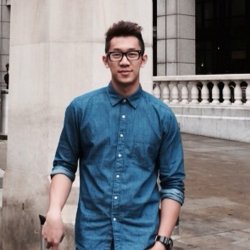 Zeyang Xiang
"It's exciting to evaluate real world-based information and to be able to contribute to making a change."
Course
Environmental Strategy MSc
"Studying mechanical engineering and manufacturing system engineering at degree level taught me about the core drivers behind our rapidly developing world. However I also began to be concerned by climate change and the lack of respect for the environment in some developing countries, including China where I am from.
I decided to study for an MSc Environmental Strategy at Surrey because the University's Centre for Environmental Strategy (CES) is one of the best and longest established environmental study centres in the UK.
I was looking for a course that would allow me to gain a broad understanding of the entire environmental industry, including both public and private sectors, and Surrey's MSc Environmental Strategy offers this.
As well as giving essential background knowledge, the course also provides in-depth discussion of topical issues such as the EU referendum. It's vital for students to get access to the most up-to-date information because the environmental industry is growing and changing at an unprecedented rate, and Surrey's CES is doing a very good job on this.
One of the best aspects of the course is that it equips students with 'plug-and-play' skills and knowledge that allow them to enter a career in their chosen field as soon as they graduate – which isn't always the case with higher education courses.
I'm now getting the chance to try out my skills on industrial placement at Global Action Plan (GAP) – a charity which aims to achieve global behaviour change through programmes with schools, communities and businesses. GAP's philosophy is that action is always the key, and this reflects my own attitude to sustainability issues.
I work as a research and evaluation assistant within the charity, dealing with numerical and text data and producing summary reports for the project teams. It's exciting to evaluate real world-based information and to be able to contribute to making a change. In addition, working with real, on-going projects has given me a concept of the scale of the problem that really is out there."
Discover our courses in environment and sustainability, including our MSc Environmental Strategy.