Donations in memory of Caroline Hudson
Caroline Hudson, as many of you will know, was a senior lecturer at the University of Brighton who sadly passed away on 6 January 2021.
Caroline asked that any donations in her memory be made to the Workforce, Organisation and Wellbeing research supporting NHS staff through Professor Jill Maben OBE at the University of Surrey.
About Caroline Hudson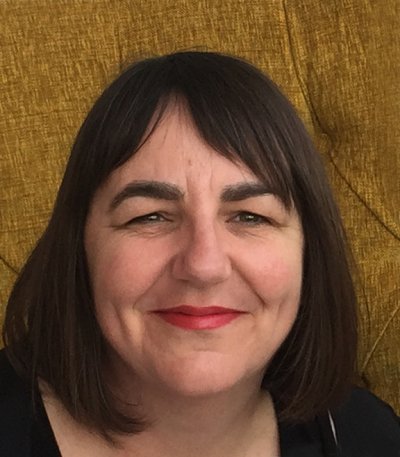 Since 2017, Caroline led the curriculum development strand for the Centre of Resilience for Social Justice (CRSJ) and took an active role in building resilience within curriculum design. Caroline's expertise supported health care professionals' resilience in difficult times, and particularly during role transitions across the career trajectory. Thus, Caroline's teaching and work on resilience has a lot of overlap with Jill and her team's work at the University of Surrey. Jill's work aims to support staff in the difficult work they do (particularly during the Covid-19 pandemic, but also beyond) and support and improve NHS staff wellbeing to enable staff to deliver high quality care for patients.
Find out more about Caroline from the University of Brighton's website.
About Professor Jill Maben's research
Professor Maben is currently undertaking a national study in collaboration with the Royal College of Nursing Research Society to understand and mitigate the psychological impact of the coronavirus pandemic on frontline NHS nurses and midwives.
As we are all too aware, the pandemic is at a critical point in the UK, with government advisers reporting that the next few weeks will be "the worst" of the pandemic for the NHS. Professor Maben's study, which began in April 2020 with a series of surveys and in-depth interviews with frontline staff, aims to develop and widely share evidence-informed strategies that will empower colleagues, teams and leaders within the NHS to deliver timely and effective mental health care in the workplace.
The study is based firmly on the principle that changing the work environment to prevent the development of mental ill-health is preferable to alleviating 'symptoms', such as absenteeism and workforce attrition. Thus, the strategies developed will span prevention to treatment, and target both individual and organisational behaviours.
Professor Maben is a highly respected leader in her field, with connections within the UK government, NHS and academic community. She will continue to draw on these connections to ensure that the strategies this study recommends have a long-lasting and transformational impact on NHS staff wellbeing in Caroline's memory.
Your donations
All donations received will fund research by Professor Jill Maben in the Workforce, Organisation and Wellbeing theme in the School of Health Sciences. This will support the wellbeing of NHS staff as per Caroline's request.
Any donation, however big or small, will be much appreciated, please use the form below. You can use the comment box if you would like to add a message to accompany your donation, which we will pass on to Caroline's family.
A note on data protection: When you make your donation, we will register your name and address data on our alumni database in order to process the gift and claim Gift Aid where relevant. We assure you that your details will not be added to any University of Surrey mailing lists. Your data will be fully protected within our system and will not be shared with anyone.