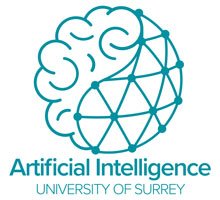 Healthcare
Improving medical imaging technologies for cancer detection and machine learning in personalised care for better living and healthier ageing.
Improving clinical outcomes and wellbeing

Identifying which patients are likely to experience health-related problems is very useful in being able to target health resources to the people who need them most, improving patients' clinical outcomes and wellbeing, and reducing healthcare costs. Surrey's School of Health Sciences is aiming to do just this through the EU-funded eSMART study which is building models to predict a patient's risk of developing symptoms during chemotherapy.
Remote monitoring for dementia
Remote monitoring of patients is another area of pioneering research for Surrey. Drawing on expertise within CVSSP and Surrey's 5G Innovation Centre, the University has led the first trial of at-home dementia care in collaboration with the Surrey and Borders Partnership NHS Foundation Trust.
In a pilot study, people with dementia were remotely monitored using a network of internet-enabled devices installed in their homes in combination with AI algorithms developed to alert clinicians when support was needed. The results showed that those using the technology experienced a significant reduction in symptoms such as depression and agitation, and the technology has now been certified as a medical device which the NHS will deploy around the UK.
This study has been recognised with the E-Health Insider's Best Mental Health Initiative Award 2017, NHS 70th Regional Parliamentary Award 2018, and Health Technology Digital 'Innovation of the Year' Award 2019.
CVSSP together with the Surrey Sleep Research Centre are now leading a major UK programme building on this research supported by the UK Dementia Research Institute in 'care research and technology' to realise solutions to help people live well with dementia.
AI for health

AI technologies and interconnected devices make it possible to assimilate and analyse large quantities of medical data, monitor patients remotely, and deliver highly targeted treatments.
Surrey is at the forefront of each of these areas of research. In the field of cancer therapy, academics within the University's Centre for Vision, Speech and Signal Processing (CVSSP) are developing new medical imaging methods for capturing images which reveal information not visible to the human eye.
One pioneering technique involves reconstructing images from raw data, and uses a range of methods including:
Optical tomography
Computed tomography
Magnetic resonance imaging (MRI)
Positron emission tomography
Ultrasound
Imaging with a proton radiotherapy beam.
Giving clinicians access to highly accurate information about the nature and patterns of cancer tumours, this technique is opening the door to more personalised – and successful – treatments.