Tickets
Our wonderful campus is the perfect backdrop for celebrating your graduation, offering you the opportunity to join two exclusive events to mark this momentous occasion.  Find out the key information that you need to book graduation tickets for you and your guests. 
To attend any part of the graduation experience you will need to pre-book online. Bookings must be made by a graduand, but you can book up to two guaranteed guest tickets as part of your booking. 
Wristbands with your seat number on are issued to all graduands and to those guests who have reserved seats.  All other guests are issued with a plain wristband. 
Undergraduate ceremonies in July 2023
Ticket bookings for our July 2023 ceremonies are now closed.
If you submitted a request for additional guest tickets as part of your booking then we are pleased to be able to offer all graduands the extra tickets requested. These can now be booked online before Friday 23 June 2023.
Didn't book reception tickets for your guests but don't want them to miss out? There is no need to worry! You can upgrade your guest tickets online now.
Wristbands for graduands 
We are proud to be able to offer graduands (students) free access to both your ceremony and the celebratory reception, but you do need to pre-book online before the deadline as entry is by wristband only. 
Your graduand wristband gives you: 
Your own seat at the degree conferment ceremony in Guildford Cathedral 
Access to our exclusive vintage circus-themed reception 

Delicious afternoon tea with sparkling wine, unlimited refreshments, and complimentary candy floss and pick 'n' mix. 

Brilliant photo opportunities, live entertainment and a fantastic atmosphere alongside your friends, family, and coursemates. 
You can find out more about the graduation experience on our on-the-day page.  
Please note: You can't book your place at graduation if you have any outstanding tuition fees. Please check our eligibility guidance for more information. 
Tickets for your friends and family 
You are guaranteed up to two guest tickets for both the ceremony and the reception which must be booked online, but you can request additional tickets when booking if you would like to bring more guests (confirmation of additional tickets will be sent via email shortly after the booking period closes). 
Guest tickets are £25 per person* (free for under 12s) and will give your guests: 
Their own seat(s) to watch your big moment in Guildford Cathedral 
Their own entry to the exclusive vintage circus-themed reception 

Delicious afternoon tea with sparkling wine, unlimited refreshments, and complimentary candy floss and pick 'n' mix 

Brilliant photo opportunities and live entertainment to help you create wonderful memories and celebrate everything that you have achieved throughout your time at Surrey. 
If your guests would prefer a more informal setting to watch the ceremony or should the Cathedral become full, we are also able to offer tickets to watch the ceremony from our live streaming venue on campus.
We do not recommend bringing children under the age of 12 to the ceremony as they can find it boring.  If you do need to bring a child under 12 we do ask that should they become restless or start crying during the ceremony that you take them out of the ceremony as it can be disruptive to others.
Didn't book reception tickets for your guests? You can request an upgrade online now.
* Ticket prices have been frozen since 2013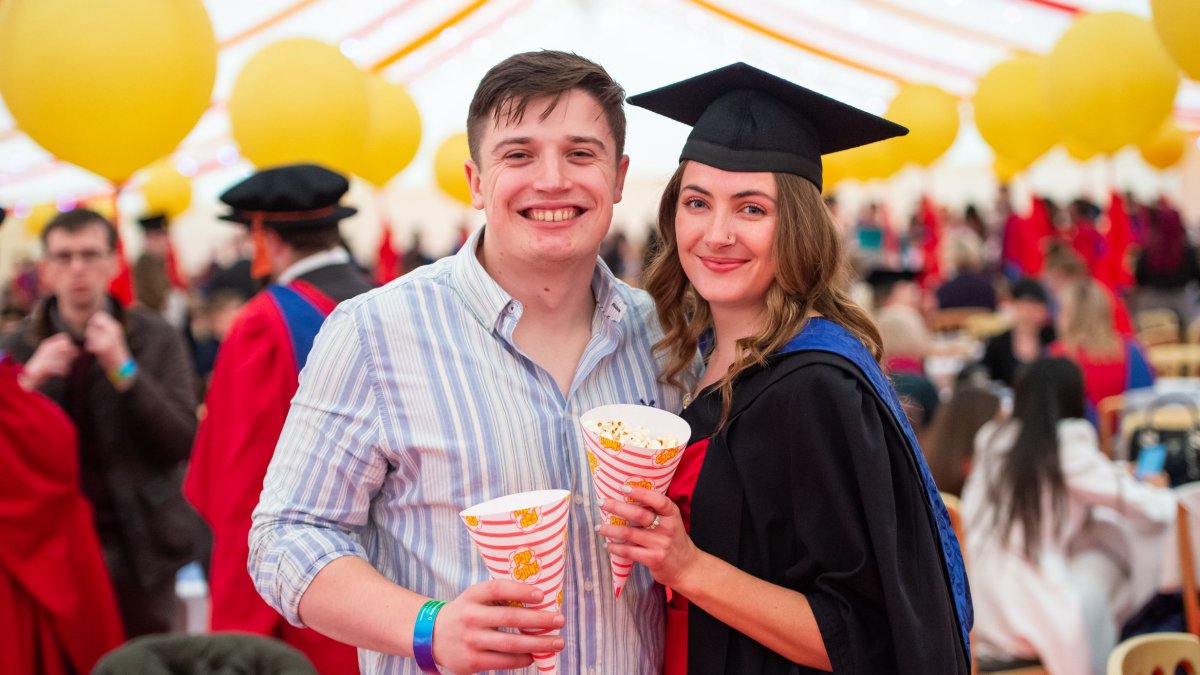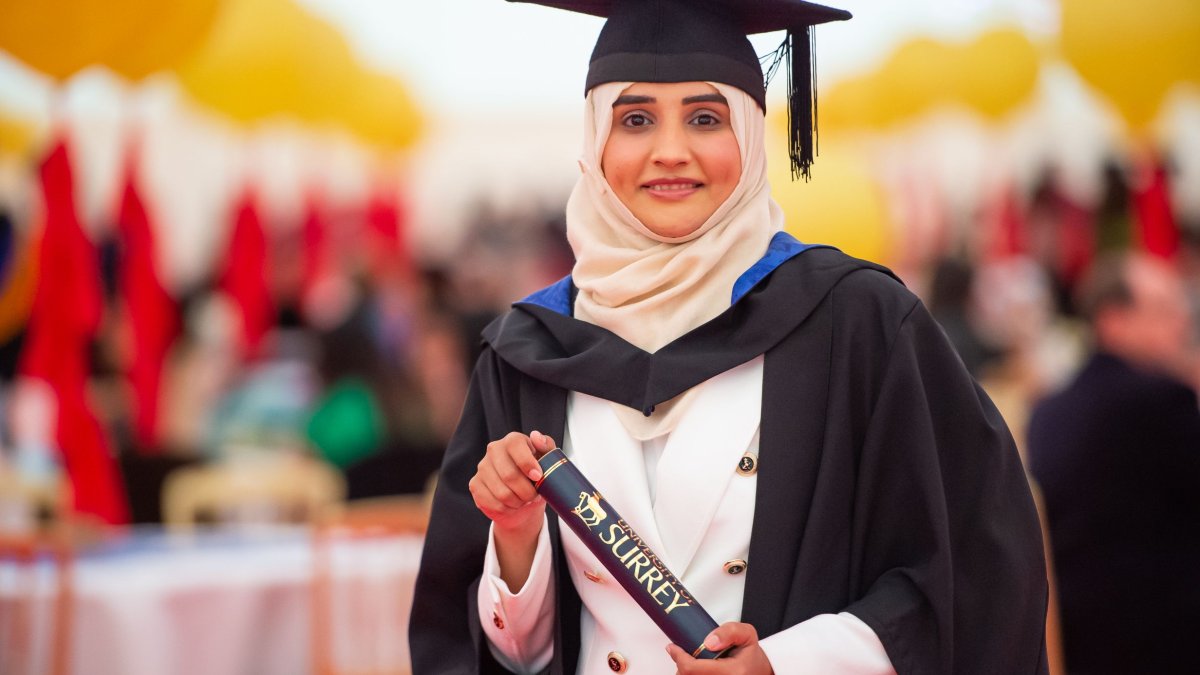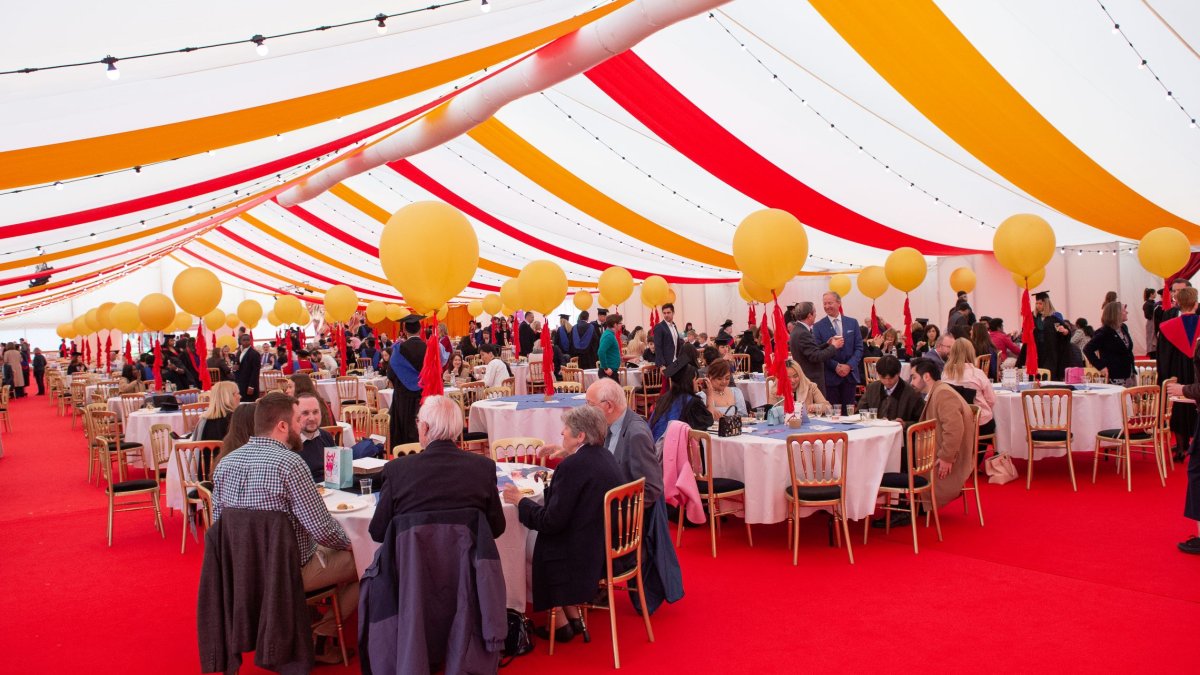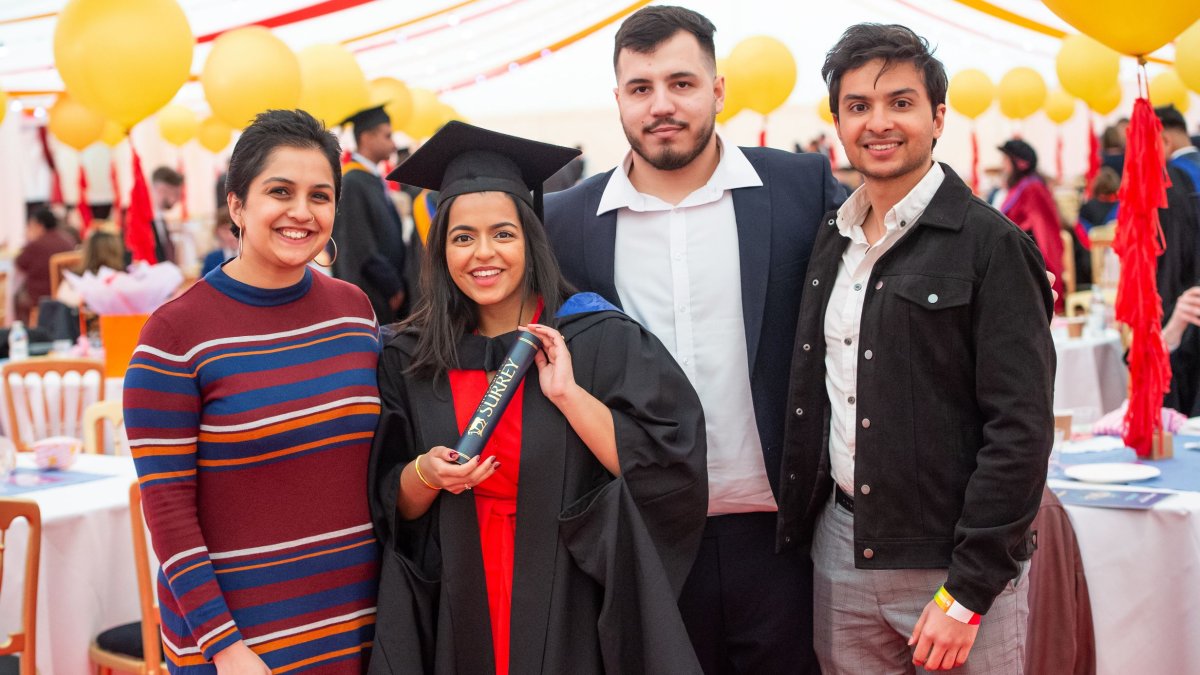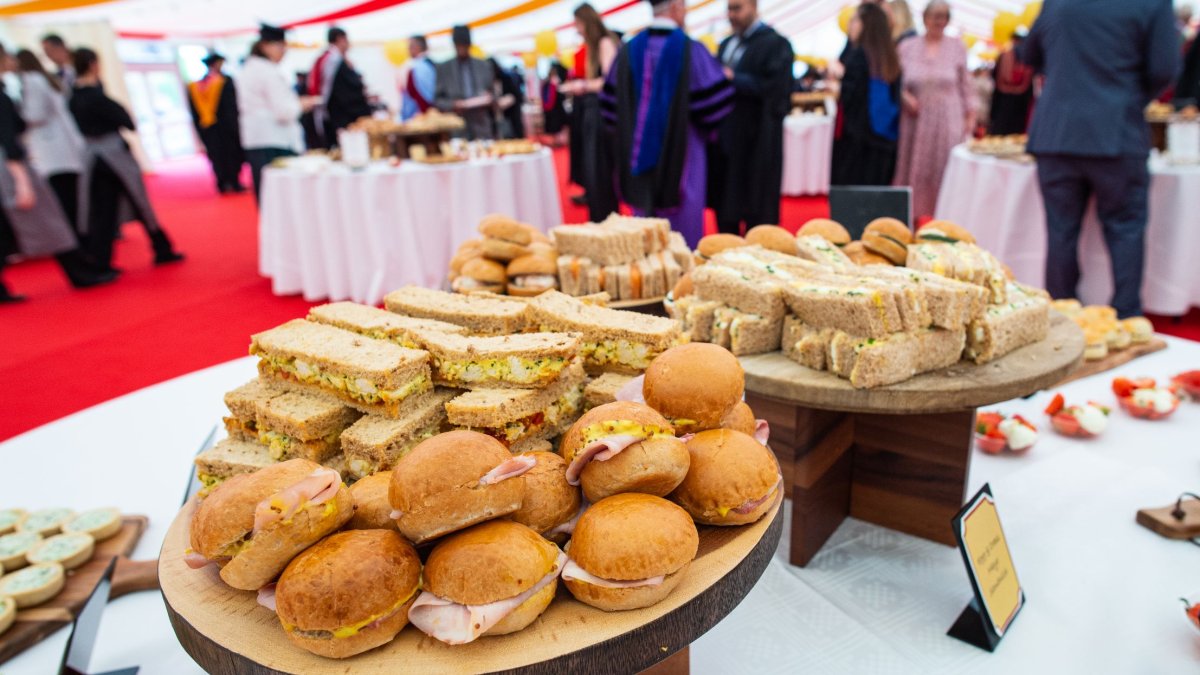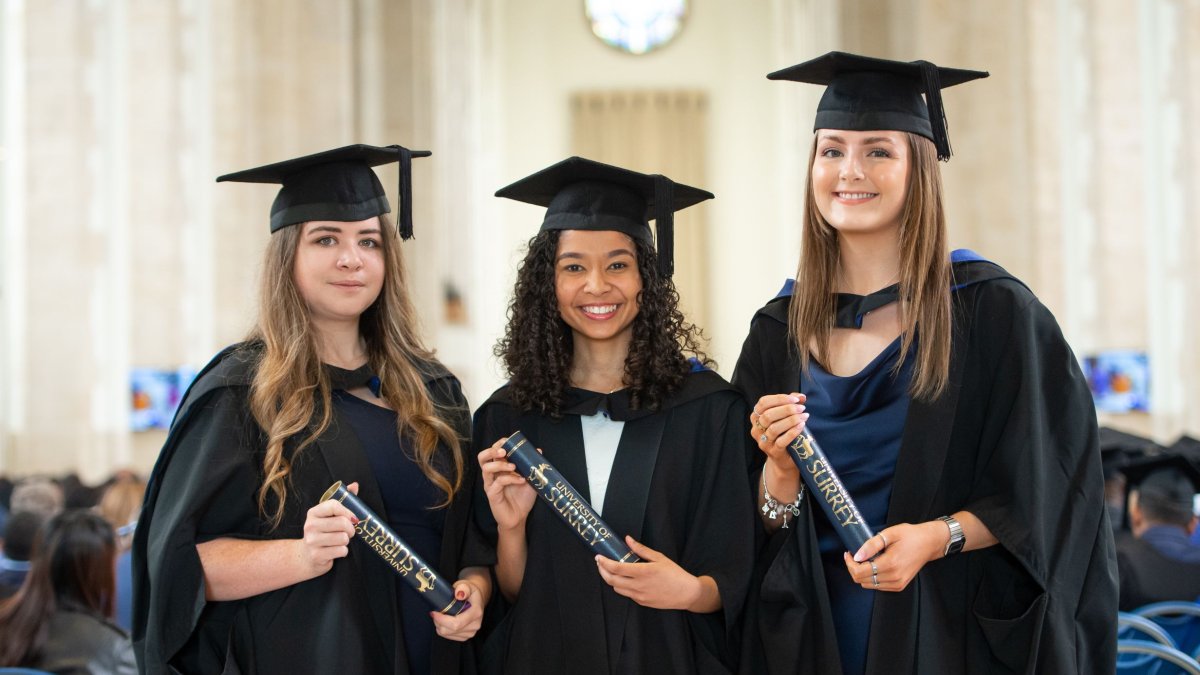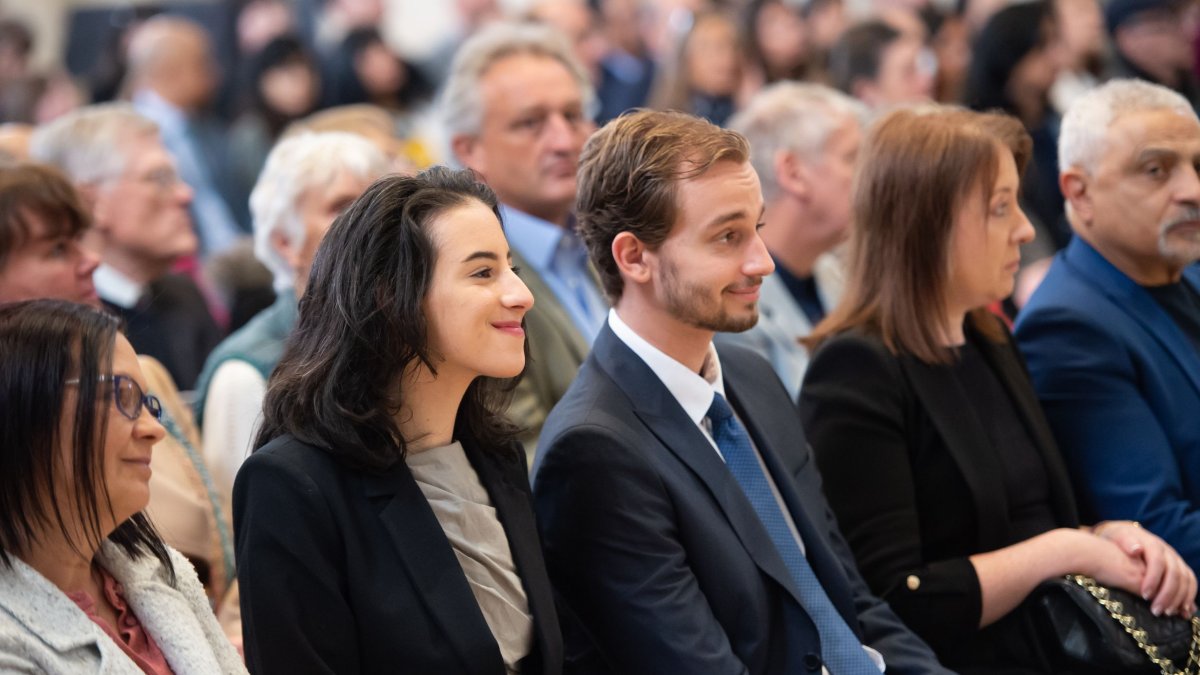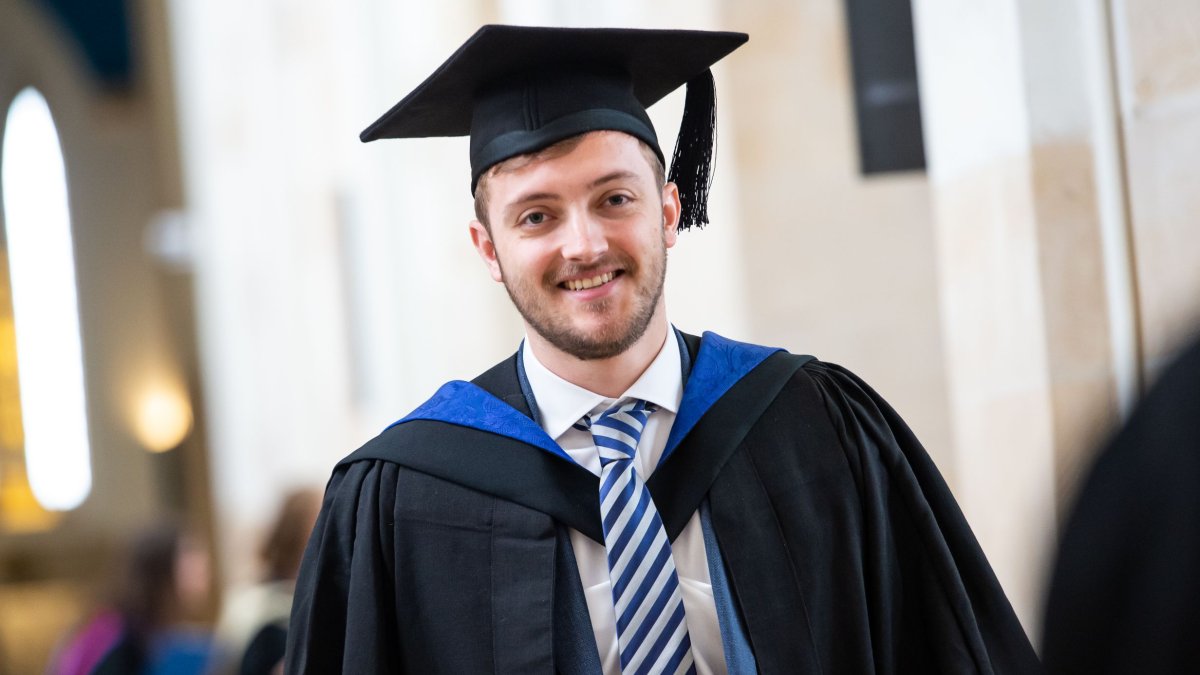 Other guest ticket types
You also have the option to bring your guests to just the ceremony (either in the Cathedral or in the live stream venue). These tickets are free, but it means they will miss out the big celebratory reception. 
Mobility and dietary requirements
Disabled, elderly and small children
The route from the University to the Cathedral involves climbing a lot of steps and is very steep. Entrance to the Cathedral is via a series of ramps. If you or a guest in your party are in a wheelchair, have difficulty in negotiating steps or might find the climb from campus to the Cathedral particularly strenuous or difficult, please select the appropriate drop down box when making your booking. We will then provide you with a cathedral car parking permit which you can collect on the day when you collect your wristbands
If any member of your party is a blue badge holder, please let the Exams and Graduation team know as we will provide you with a cathedral car parking permit to accompany your blue badge. There are a number of disabled parking bays at the Cathedral which are available for those with a blue badge. This enables us to monitor the amount of parking required each day.
If you have any queries or concerns about access to the Cathedral do please contact the Exams and Graduation team.
Dietary requirements
When making your booking, please select your dietary requirements from the drop down menu. If your dietary requirements are not listed then please select the 'other' option and email ceremonies@surrey.ac.uk with your dietary requirements.
Parking permits
If you are coming to graduation by car you will need a parking permit to park in the main university car park. Please make sure you book parking before arriving on campus
If you want to add or remove guests from your booking or make changes to your booking, you can go back into your account on the online store.
This can be done up until Friday 3 March when the online store will close for graduation bookings.
If you do this, please click update or update details or continue on each page as you move along. If you don't do this, changes will not be made to your booking.
If you need to change your booking after the closing date, please email ceremonies@surrey.ac.uk.
We cannot guarantee there will be any tickets available on the day if your ceremony is already fully booked, as they will only be made available if other guests do not turn up.
If your ceremony is not fully booked, a limited number will be made available on the day on a first-come first-served basis. These can be booked at the Information Point outside the Austin Pearce building from 8am.
Due to capacity limitations we are currently unable to offer any reception only tickets.  
If you have lost your wristbands you can either get replacements issued at the registration marquee on campus or when you arrive at the Cathedral for your ceremony.
When you arrive at the Cathedral, please inform those on the door that you have not got your wristbands and they will direct you to a helpdesk where replacement wristbands will be issued. Please do not go to the Cathedral offices as they will be unable to help you.
Grad Ball 2023 
If you are looking for tickets to Grad Ball on Friday 21 July 2023 please visit Tixtu - tickets are on sale now!