---
news
Five reasons to study for a masters in psychology at Surrey
Our psychology masters courses will provide you with a wealth of personal, professional and academic opportunities. Here are our top five reasons why you should choose us to study your masters with.
Credit: University of Surrey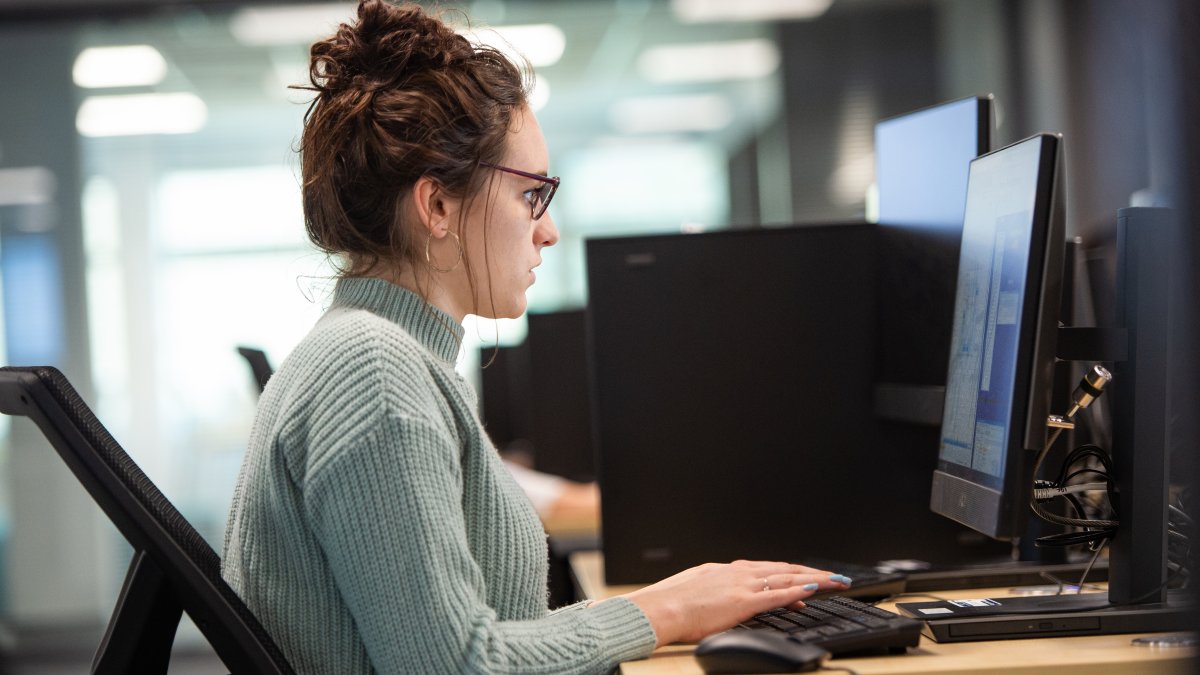 1. Learn from leading experts in the field
Our academics are research-active in the world of psychology and use their findings to inform their teaching. This means your education will remain current and tackle real problems – so when you graduate, you can apply your education in today's world. In addition to our dedicated academics, we host guest lecturers who bring their research and hard work into seminars and lectures. Some of our academics have an international reputation, such as Professor Jane Ogden, who specialises in health psychology, and Dr Bridget Dibb, whose work on Facebook and physical health is one of the first studies of its kind.
2. Use fantastic facilities
We've recently refurbished our School of Psychology's teaching and research facilities, where we now have an open-plan teaching space, a new computer lab with 90 computers, and a comfy common area available for all students to use. Our courses ensure you have both theoretical and practical experience and our new facilities provide you with a more interactive workspace. We also have specialist facilities for EEG, eye tracking and recording physiological measures such as heart rate and skin conductance, both in the lab and outside the lab using mobile data loggers.
3. Be part of an established postgraduate community
Surrey has a long-standing tradition of offering psychology masters courses. Our MSc Environmental Psychology course, for example, was the first course of its kind in the world. The School of Psychology is also continuously updating our course offering to meet industry needs, such as the recent launch of our MSc Developmental Psychology in Research and Practice course.
4. Join an associated research group
As a member of Surrey's School of Psychology, you'll join one of our research groups. We have several groups looking into a range of different areas, including the Environmental Psychology Research Group, the Social Emotions and Equality in Relations Research Group (SEER) and the Cognitive Psychology Research Group. These groups hold frequent meetings to discuss research and current problems in the field, with their work contributing to research across the globe. With these groups, you'll begin your research journey into the trends and issues affecting the world of psychology today.
5. Boost your employability and professional skills
You'll have many options after graduating in psychology, with our graduates often starting or continuing careers as psychologists and psychoanalysts, both freelance and within organisations such as the Royal Mencap Society, the NHS and in private practices. Our graduates have also gone on to work in a variety of other positions in teaching and marketing, as well as in academia. This includes a community of alumni who've chosen to continue their research at Surrey.
Whatever you decide to do, studying at Surrey will equip you with the professional and academic skills to kick-start a successful career. We also recognise the importance of post-graduation support, so will continue to give you access to our employability and careers service for three years after your degree.
Discover more about our postgraduate psychology courses.