---
feature
Published:
20 October 2023
"I'm a complete speed demon. I love fast cars!"
Professor Melaine Coward is the Head of our School of Health Sciences. She's also a fan of EastEnders, reggae, fast cars and Winnie the Pooh. But not the Barbie movie…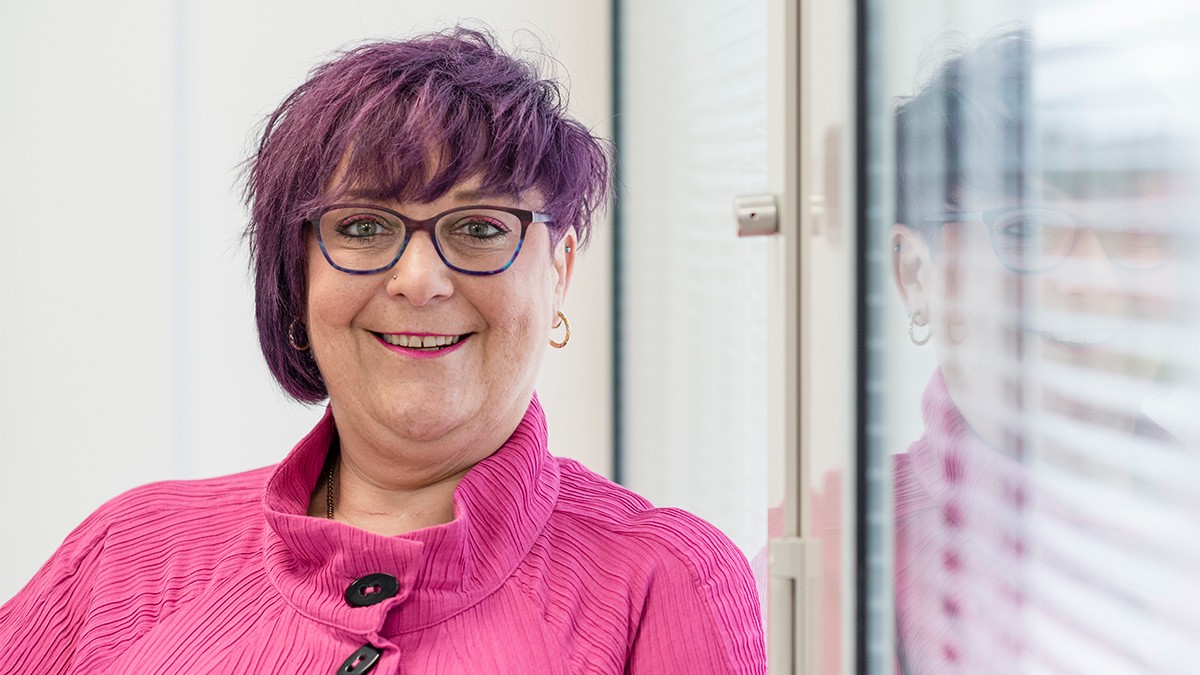 What are your must-see TV shows? 
I've watched EastEnders from the start. I don't view it when it's on in the evenings as I tend to be working. I watch it in the mornings on iPlayer while I'm getting ready for work. Given my background as a cancer nurse, they do storylines on long-term illnesses very well. 
Pat Butcher's my favourite Enders character. She was a strong matriarch. I also met Bianca actress Patsy Palmer when I working as a nurse at the Royal Marsden. I was in the queue in the canteen and I shouted "Ricky!" She laughed, even though she must get that 20 times every day. 
What's your most recent boxset binge? 
I was on leave for a week and I hadn't seen the last series of Happy Valley. Colleagues and friends would discuss it and I'd have to exit the room to avoid spoilers. I had a day where I did nothing but watch it all in one go. It's unusual for me to do that. I'm a bit of a fidget. It was a day well spent, even though I was emotionally exhausted at the end of it. 
What's your guilty viewing pleasure? 
I often have the TV on in the background when I'm doing things at home, so I watch reality shows such as Come Dine With Me and Four in a Bed. I'm shocked at how some people behave on screen, but watching those behaviours is fascinating. 
What's the last film you saw in the cinema?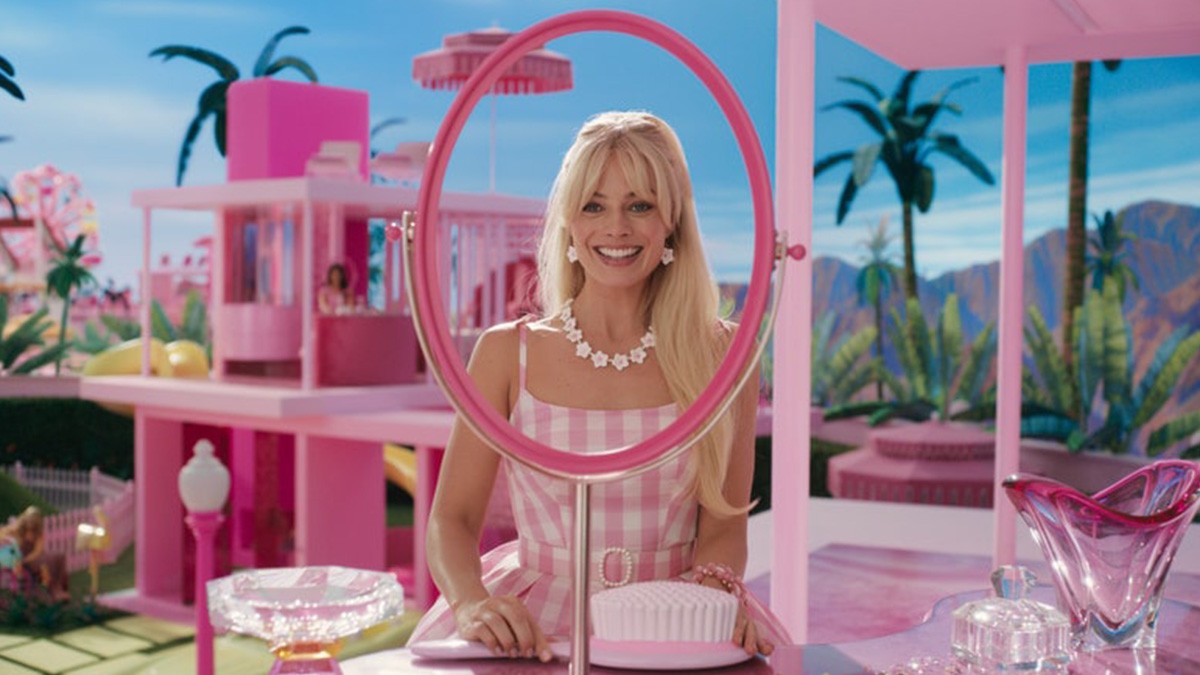 I went for a night out with my best friend. We did our nurse training together, so we've been mates for 36 years. We went to see Barbie because we'd heard it was a film with strong feminist messages. 
Sadly, it was dreadful. If I hadn't been comfortably perched on a sofa with nice nibbles at such a lovely cinema, I'd have probably walked out. When we left the cinema, we vowed we'd never speak of it again… 
What are you reading? 
It's a book called The Big Blue Jobbie by Yvonne Vincent. Because I do a lot of academic reading at work, I want something less serious at home. This is the story of a middle-aged, menopausal woman during lockdown in Scotland. It charts her addiction to Amazon deliveries and life with her children. I'm laughing out loud when I read it. 
What's your favourite book? 
It's House at Pooh Corner by AA Milne. I often teach about reflection and thoughtful practice in healthcare, and I drop quotes from Winnie the Pooh into my lectures and describe him as the greatest philosopher. 
There are so many messages for life and for learning that come from Winnie the Pooh. When you're a kid, it's a lovely story and all the animals come to life in your head. When you're an adult, you understand the deeper messages on offer. 
What kind of music do you like? 
I'm a massive reggae fan. I'll also listen to ska, jungle, drum and bass, hip-hop, R&B… When I get into my car and turn the music system on, some of the reactions from my students are hilarious. They look around and assume the noise is coming from somewhere else – until they realise it's me. 
My dad was well-travelled, so I was exposed to lots of different cultures and music when I was growing up. He died earlier this year. We played calypso music at his funeral because that was his favourite. 
What was your last gig? 
For my birthday, I saw Dizzee Rascal at the London O2. Fingers crossed, I'm also going to see Craig David. He's playing an intimate gig in West Sussex a few miles from my house. I bought tickets before Covid in 2020 and the gig was cancelled, rearranged, cancelled again and rearranged again. We bought new tickets for another gig, then my best mate who I was going with got Covid. This is our fourth attempt to see him. 
Do you have a must-hear podcast? 
I've been listening to one about the Lucy Letby trial. As a nurse, I found the whole thing both fascinating and deeply upsetting. I was devastated by what she did. It was a hard listen because I don't get why you'd be a nurse and harm anyone, let alone kill them. 
Which social media platforms will we find you on? 
I use Facebook to stay in contact with my old pals. Some of these friendships go back to infant school. Four of us grew up in the same cul-de-sac, so I've known some of them since I was about 18 months old. 
What are your key interests outside work?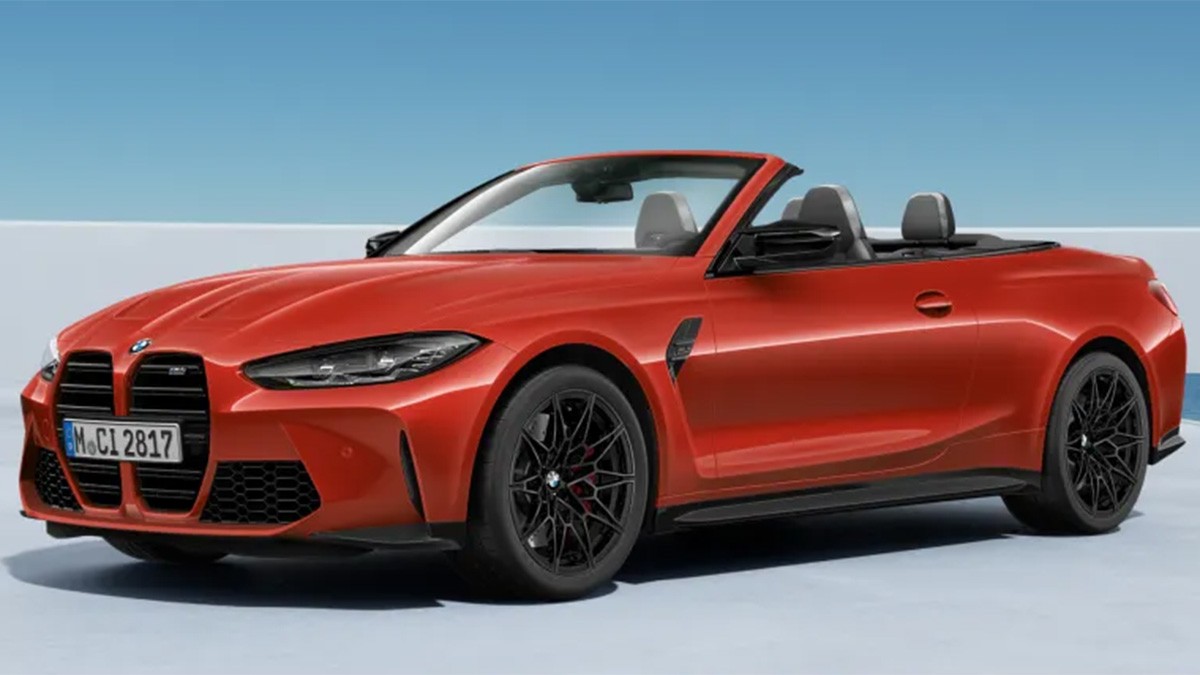 I'm a complete speed demon. I love fast cars. I have a new BMW M4 convertible and it goes from zero to 60 in 3.9 seconds. 
I grew up in a remote area, so I learnt to drive as soon as I could. My dad was worried about me being out on winding country roads, so he sent me on a course at Silverstone. When I was there, one of the instructors asked me if I fancied doing a track day. He said, "You're brave enough to want to drive fast, but wary enough to reign in your dangerous urges." 
That was it for me. I've done handbrake turns and I've driven all sorts of high-performance cars on the track at Silverstone. The fastest thing I've driven is probably a souped-up M3 BMW. That was a race car and it was fast. I've also driven an Aston Martin DB9. That would be my dream car. I get very excited when I see Aston Martins. I tend to wave at them. 
Finally, we've built you a time machine. Where are you going? 
I'd go back to 1919 when the Nurses Registration Act was passed, then ensure I was around when the General Nursing Council for England and Wales opened the first register in 1921. I'd have loved to have been on that first page of the registered nurses list. I'm so proud to be a nurse. 
Read more about our School of Health Sciences.