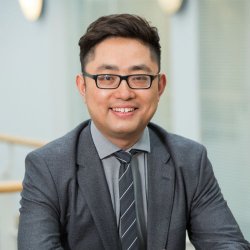 Biography
I joined the Department of Marketing and Retail management in Surrey Business School, University of Surrey from January 2017. I obtained my Ph.D. degree in Management Science and Operational Research in Lancaster University Management School. I then joined Imperial College Business School as a research associate conducting consulting projects for PSA Peugeot Citroen in their global media budget allocation modeling. Before joining Surrey Business School, I was a lecturer in Marketing in University of Kent.
Areas of specialism

Market response modeling; Forecasting
Research
Research interests
My research includes sales/demand forecasting with competitive/complementary promotional information and market response modeling.
My teaching
Research in Marketing (UG)
(Introduction to) Marketing Analytics (PG and UG)
Marketing Principles (UG)
My publications
Publications
Ma, S., Fildes, R. and Huang, T. (2016). Demand forecasting with high dimensional data: The case of SKU retail sales forecasting with intra- and inter-category promotional information. European Journal of Operational Research (ABS 4), Volume 249, Issue 1, 16 February 2016, Pages 245-257.
Huang, T., Fildes, R. and Soopramanien, D. The value of competitive information in forecasting FMCG retail product sales and the variable selection problem. European Journal of Operational Research (ABS 4), Volume 237, Issue 2, 1 September 2014, Pages 738-748
Tao Huang, Robert Fildes, and Didier Soopramanien, "To explore the value of promotional information in sales forecasting within a retail context" 28th Annual International Symposium on Forecasting, France, Nice, 22-25 June 2008
Tao Huang, Robert Fildes, and Didier Soopramanien, "Structural Break and the Value of Promotional Information in Econometric Models in Forecasting Retailer Sales" The 2010 Marketing Science Conference, Cologne, Germany, 17- 19 June 2010
Tao Huang, Robert Fildes, and Didier Soopramanien, "Incorporating Competitive Promotional Information in Forecasting SKU Product Sales for Retailers" The 2012 Marketing Science Conference, Boston, US, 09-June 2012
Tao Huang, Robert Fildes, and Didier Soopramanien, "Forecasting retailer product sales in the presence of structural breaks" INFORMS Marketing Science Conference (ISMS) Shanghai, China, 16-18 June, 2016