Track 3: Digital Futures
We welcome contribution on topics related to digital paths to sustainability – how digital technologies and intelligent systems will play a role in making hospitality, tourism, transport, and events industries more sustainable.
Track 3. Digital Futures Topics
These include, but are not limited to the following areas:
Digital nudging for responsible behaviour
Artificial intelligence for sustainability
Technology for social good
Social good digital currencies
Ethics, governance, and morality of technology
Digital divide and social inclusion
Digital/social media wellbeing
Digital privacy and cyber-security
Digital transformation, innovation, and business resilience
Platformic work and digital labour
Algorithmic management
Future of human-machine collaboration
Digital upskilling
Cyberphysical systems
Metaverse and immersive technologies
Smart tourism, places, and attractions
Value adding platforms
Alt proteins and the future of food systems
Futures of digital marketing
How to contribute
There are two ways to contribute to this track:
Oral presentation. Submit a 500-word abstract by 6 January 2023. Outcomes will be communicated to authors by 3 February 2023. Please use the submission template (docx) to write your contribution
Poster/interactive media presentation. Submit a poster/dashboard/video presentation by 10 February 2023. Outcomes will be communicated to authors by 24 February 2023. 
Contact
For more information regarding this call, please contact Track 3. Digital Futures Chairs: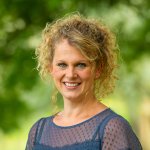 Dr Brigitte Stangl
Deputy Director of the Centre for Digital Transformation in the Visitor Economy
Biography
Brigitte Stangl holds a doctorate (August 2010) and two masters degrees (2006, 2007) from the Vienna University of Economics and Business (WU Vienna). During her studies, she specialised in Tourism & Leisure Studies and Small Business & Entrepreneurship.
Between 2006 and 2010, she undertook duties as a Research and Teaching Assistant at the Institute for Tourism and Leisure Studies, WU Vienna. From November 2010 to March 2012, she worked as a Project Manager at the Institute for Tourism & Leisure Research, HTW Chur, Switzerland.
In May 2012, she joined the School of Hospitality & Tourism Management.
Her main research interests are related to e-tourism and lie in the areas of decision support systems, web design, innovative pricing and online distribution. Her research is interdisciplinary, mainly relating to the fields of tourism, marketing, information systems, and psychology. She uses mixed method approaches. In terms of quantitative research, she is dealing with non-trivial data analysis methods such as CBSEM, PLS-SEM, Paired Comparison, or Typology Representing Network Analysis.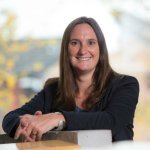 Professor Caroline Scarles
Director of the Centre for Digital Transformation in the Visitor Economy
Biography
Caroline is Professor of Technology in Society in the School of Hospitality and Tourism Management, University of Surrey. Her key research interests lie in the three key areas of: the visual and multi-sensuality within society, social and cultural sustainability and how these are brought together through technology for social good. Bringing together her work on the visual, mobile technology and digital solutions, Caroline's recent research has focused on: enriching the visitor experience through augmented reality and image recognition technology in arts and heritage and the role of immersive experiences (principally multisensory immersions and VR) as providing stimulating environments for healthy ageing. Caroline also conducts research in the area of sustainability through work on the socio-cultural impacts of tourism on communities and pro-environmental behaviour change. Details of Caroline's research and interests for PhD supervision are under the 'Research' tab.
Caroline is lead editor of the journal, Tourist Studies and holds several national and international appointments, including: international advisor for the Geographies of Leisure and Tourism Research Group for the Royal Geographical Society with the Institute of British Geographers, editorial board member for several international journals, invited reviewer for UKRI and international funding bodies, founding member of the International Network for Visual Studies in Organisations (inVISIO) and is Director of Visit Surrey.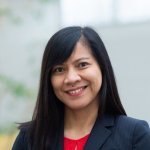 Professor Iis Tussyadiah
Fellow of the Surrey Institute for People-Centred Artificial Intelligence
Biography
Professor Iis Tussyadiah is Professor of Intelligent Systems in Service, Head of School of Hospitality and Tourism Management, and Fellow of the Surrey Institute for People-Centred Artificial Intelligence at University of Surrey.
Iis conducts research on digital transformation in the services sector, focusing on human-computer interaction, consumer behaviour, and management. She investigates the applications and implications of artificial intelligence and is an advocate of utilising technology to forge new pathways to a better future. Her current work covers human-AI teaming and the future of work, digital nudging, and the development of sociotechnical systems for sustainability transitions. She has received research funding from research councils, charity (e.g., Leverhulme Trust), and the industry. She was the Surrey PI for a 4-year £1.4M research project on data privacy in travel sector in 2018-2022 funded by EPSRC (PriVELT). She received several Best Research Paper/Journal Paper of the Year Awards at ENTER, I-CHRIE, Advances in Destination Management, etc. She is a recipient of Web of Science Highly Cited Researcher in the field of Social Sciences in 2021 and 2022.
Iis provides leadership to a globally leading School of Hospitality and Tourism Management (SHTM) at University of Surrey. She is a strong proponent of the transformative approach to education and research. This is reflected in the SHTM Global Leadership Strategy 2021-2024, which focuses on three pillars: cultivating future leaders, advancing scholarship and impact, and developing and sustaining partnerships. In 2022, SHTM rose to #2 in the world on the Shanghai Ranking's Global Ranking of Academic Subjects (GRAS) 2022 for Hospitality & Tourism Management, and claimed its #1 position in the UK on the Complete University Guide University League Table 2023 for Tourism, Transport, Travel and Heritage Studies. The School is also among the Top 5 on The Guardian and The Times and Sunday Times League Tables 2023.
Professor Tussyadiah served as Vice President (2014-2017) and later President (2018-2020) of the International Federation for Information Technologies and Travel & Tourism (IFITT), is a founding member of the Alliance for Innovators and Researchers in Tourism and Hospitality (AIRTH), and a Non-Executive Director of Visit Surrey. Iis also served as a member of Advisory Group for World Economic Forum's Travel & Tourism Development Index (TTDI) 2021 and part of the working group for World Travel & Tourism Council's Women Empowerment Initiative. Prior to joining Surrey, Iis was Clinical Associate Professor in the School of Hospitality Business Management, Carson College of Business, Washington State University, USA. From 2008 to 2012, she was Assistant Professor and Associate Director of the National Laboratory for Tourism and eCommerce (NLTeC) at Temple University, USA. She obtained her PhD in Information Sciences with a concentration in Human-Social Information Sciences from Tohoku University, ranked the best university in Japan by Times Higher Education, where she received the GSIS Dean's Award for Excellent Achievements in Doctoral Studies in 2007.