Track 5: Business & Policy
We welcome contributions on business- or policy-related or policy research-related topics. These may encompass the economic, social, cultural, political, and environmental dimensions of business or policy research or discuss the practical challenges involved in undertaking policy-related research in the fields of tourism, transport, hospitality, and events.
Track 5. Business & Policy Topics
The topics suitable for submission to this track include, but are not limited to:
Policy interventions to address the climate emergency
Business decisions, processes, and activities in hospitality, tourism, transport and events
Sustainability and/or transport policy
Business ethics
Policy interventions to address inequalities and promote diversity
Business innovation and performance
Reframing the tourism, transport, hospitality, and events skills debate
Policy planning and research challenges
Tourism taxation, value, and economic policy
Policy interventions to promote innovation and technological advancement
Theoretical and empirical advances in business processes and activities
Destination management and marketing policy and practice
Business, government, research, and industry partnerships
Policy and business learnings from the pandemic
Workforce protection/technology and policy
How to contribute
There are two ways to contribute to this track:
Oral presentation. Submit a 500-word abstract by 6 January 2023. Outcomes will be communicated to authors by 3 February 2023. Please use the submission template (docx) to write your contribution
Poster/interactive media presentation. Submit a poster/dashboard/video presentation by 10 February 2023. Outcomes will be communicated to authors by 24 February 2023. 
Contact
For more information regarding this call, please contact Special Track 5. Business & Policy Chairs: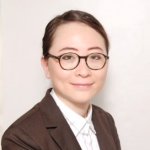 Dr Yanning Li
Senior Lecturer in Events
Biography
Dr Yanning Li has a real passion for events. She has more than 10 years industrial experience in the event industry in both the UK and China. She has worked at many leading music festivals in China including MIDI Festival as well as leading festivals in the UK such as Glastonbury Festival, Leeds Festival and Latitude Festival (Festival Republic), among many other public events (e.g. NFL, Brighton Pride). She is particularly experienced in event production and operation, event risk management, event workforce, and sustainability in events.
Her academic experience focuses on event organisational behaviours and human resources, sociological lens on event attendees, well-being, gig economy, social sustainability and sport studies. She has published book, case study and articles on leading journals in the field.