About us
We are concerned with psychological issues across the life-course and across generations in the face of local and global challenges to wellbeing and psychological health.
The research we do, the interventions we develop, and the teaching and training we deliver are intended to provide maximum benefit to individuals and societies. 
Our aims
To release the life-long potential of the human brain.
To address inequalities in life-course health and wellbeing.
To embrace changing societies, environments and communities.
To intervene to create fulfilled, healthy and creative lives.
To create innovative assessment, analysis and intervention.
To inform and influence policy and practice.
To educate the professionals of the future.
Our approach
A key aspect of our approach to research and teaching is working with non-academic partners. The advantages of this are particularly evident in the opportunities that students have to explore life as a professional psychologist by participating in the Professional Training year.
Departments
The Department of Psychological Sciences
The Department of Psychological Interventions
Equality and diversity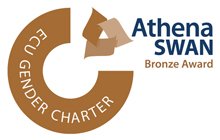 The School is committed to promoting equality and diversity and ensuring there is an inclusive culture in the School free from discrimination. 
Our approach is to ensure values of collegiality, respect and professionalism and to uphold dignity and courtesy:
We are committed to ensuring access to opportunities for students and staff that do not discriminate on the basis of ethnic origin, national identity, disability, gender, sexual orientation, religion, or socio-economic background.
We lead the way in research in inequalities and stigma and are proud of the contributions we make to this area.
The school is committed to best practice to ensure awareness of policies and procedures and to promote equality and diversity.
We actively monitor and intervene to address unfair practice or discrimination affecting any member of the school, and to eliminate bias from all school procedures.
We are committed to promoting a healthy work-life balance and a positive working environment.
We have been awarded an Athena Swan Bronze Award.