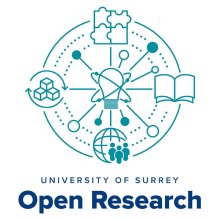 Getting started with Open Research
Find out how you can start learning, practising and engaging with Open Research, and what the University requires from all researchers.
What is Open Research?
Open Research - used interchangeably with Open Science - is a set of values and practices that seek to make research easily discoverable, transparent, publicly available and re-usable. The aim of Open Research is to foster a collaborative and inclusive research culture; to spur innovation and creativity; and, where applicable, to support the reproducibility of research findings.
Open Research refers to openness and transparency throughout the whole research cycle, and includes topics such as preregistration, open data, preprints, open access, and open education to name a few.
Read our position statement on Open Research.
Who should engage in Open Research?
If you conduct research, then using open practices will help increase the transparency, re-usability and discoverability of your research. It is important to remember that you do not have to use every available Open Research practice, select those that are relevant to your research and your challenges.
The University's inaugural Open Research and Transparency Showcase highlights the diversity of open practices taking place at the University, across disciplines ranging from politics to health science, and from biology to business studies. Discover case studies and videos from the event.
Understand what is required of you
The University has policies on Open Access and Research Data Management. These policies apply to all researchers, including PGRs, and all types of research data (see what we mean by data). The Open Research Checklist highlights a suite of Open Research practices, including ones required by funders. It is not meant to be prescriptive, but it does highlight areas where funder and/or University requirements apply.
Taking your first Open Research steps
With many resources available, it can be difficult to know where to start. To help, we have collated the resources available at the University and beyond.
Get learning
Get together
Surrey has a vibrant Open Research community and provides a number of ways for researchers to come together to discuss and learn about open and transparent practices.
Surrey Open Researcher Teams channel
This Teams channel is a place to exchange opinions, news, and resources related to Open Research. Everyone is welcome.
Join the Surrey Open Researcher Teams channel
ReproducibiliTea
ReproducibiliTea is an international journal club initiative that helps researchers create local Open Research journal clubs at their universities, bringing together staff and students to discuss cross-disciplinary papers with a focus on methodologies supporting transparency. Consider setting up a journal club in your department or school using the resources provided by ReproducibiliTea.
The aim is to build a community of researchers who can discuss, support and motivate each other in all things related to open practice, acquiring knowledge and skills along the way that are valuable in both academic and non-academic careers.
Open Research Working Group
The Surrey Open Research Working Group is an action-oriented team of researchers and professional services. Aligned with the University's Open Research Strategy and Action plan (PDF), the group's central aim is to advance Open Research practice across the University, with the goal of making the processes and products of research at the University of Surrey as transparent, accessible and reproducible as possible. 
The working group's initiatives include the Surrey Open Research questionnaire, Open Research awards, and the development of the Open Research in Practice online training module and badge. You are welcome to present to or suggest ideas to the group.
If you would like to receive regular updates of the group's current initiatives, you can join the Teams channel or invite them to your departmental meeting. Get in touch by joining the Surrey Open Researcher Teams channel.
View our terms of reference (PDF)
Get going
Existing projects
There are ways to start working transparently right now, even if you're in the middle or at the end of a project:
Deposit your newly accepted manuscripts (author versions) in the University repository to ensure that your work is available Open Access and complies with University and funder policies
You can also deposit your anonymised datasets, code and/or materials in an open repository, including Surrey's repository. This applies to both quantitative and qualitative data (If you are unsure about whether licensing or ethics allows this, speak to a member of that team)
You could opt into open peer review (where reviews are published along with the paper) when you submit your manuscript to a journal.
New projects
The Open Research checklist (PDF) outlines essential actions you should take to meet funder and University requirements, and recommended actions you can take to make your research more open. For the actions on the recommended list, select those that will improve the transparency of your research.