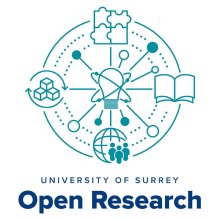 Teams that advance Open Research at Surrey
The Library's Open Research, Content and Faculty Engagement teams work in partnership with staff and students from faculties across the University to create the Open Research community at Surrey.
The following teams consist of experts both in their field and in their particular area of Open Research. So they will advance, support, and facilitate Open Research at Surrey holistically, while also being equipped to find the most helpful answer for your specific needs. You can also find details of our Open Research Champions.
For help and enquiries, email openresearch@surrey.ac.uk. No matter how complex or niche, your enquiry will be directed to the right person.
Library and Learning Services
Open Research team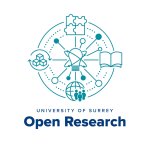 Dr Montserrat Rodriguez-Marquez
Open Research Manager (Infrastructure and Open Content)
Areas of expertise: setting up and developing Open Research services, Open Access publishing and transitional agreements, ORCID/identifiers, e-theses
Biography
I have a PhD in Translation Studies from the University of Surrey. I worked jointly with my colleague, Christine Daoutis, on Open Access for 10 years, before taking on the joint role of Open Research manager. In my current role I am responsible for team management and strategy for all Open Research services, with a focus on infrastructure and open content.
Over the years I led the development of the e-theses policies and service, set up the OA publishing service (APCs), and delivered several infrastructure projects.
In my current role, I am excited to contribute to the transition to fairer OA publishing, and to help develop seamless infrastructure for Open Research.
Twitter handle: @SurreyOR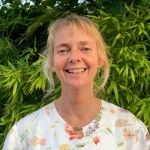 Dr Michelle Willows
Research Data Librarian
Areas of expertise: All aspects of Research Data Management from initial data planning and collection, through to storage, sharing and final archiving/preservation including the generation of Data Management Plans and provision of training
Biography
I have a PhD in high velocity impact of composites from the Aeronautics Department at Imperial College and have worked for them as a consultant (ICON) on various EU and DSTL funded programmes. Most of my career has been ensconced in science/technology whilst working at BAeSEMA, Logica and QinetiQ on large scale National and EU collaborative programmes, where I performed complex numerical modelling simulations generating substantial quantities of data. More recently I have joined the Open Research Team at the University of Surrey where I now advise on all aspects of research data management ranging from more general enquiries regarding our repository to specific metadata creation for a variety of outputs including papers/articles, datasets, software code, etc. I also help generate and review of Data Management Plans both for grant applications/bids and research deliverables.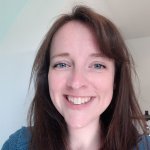 Hannah Wise
Bibliometrics Support Officer
Areas of expertise: Scival, Scopus, author profiles in these systems and helping curate, specialised bibliometrics reports when requested
Biography
I joined the Open Research team about two years ago, working in the specialist area of bibliometrics. I currently also work in the content team of the library handling e-resource queries and maintaining access to our online e-books, journals and databases.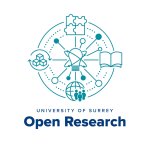 Sabrina Flamenco
Content Assistant
Areas of expertise: Open Access
Biography
I joined the library in November 2020. My focus is on Open Access including APCs, repository deposits and e-theses.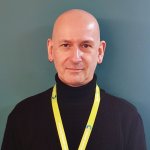 Clive Harris
Content Assistant
Areas of expertise: Creation and editing of records and metadata in the University repository, including journal articles, conference papers and e-theses
Biography
I joined the Open Research team in 2016. Since then, my main area of responsibility has been the processing of papers and e-theses submitted to the repository.
Content and Faculty Engagement team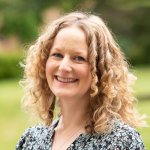 Carley Stirups
Faculty Librarian (FASS)
Areas of expertise: Supporting academic staff and postgraduate researchers with their teaching, research and learning requirements, and developing our library collections in line with these.
Biography
I joined the Faculty Librarian team in January 2023, after spending the past 8 years working as the Library Customer Services Team Leader, responsible for front of house operations. Open Research is a fairly new area for me, so I'm looking forward to working with colleagues across the University in partnership with our Open Research team to help showcase the benefits of Open Research practices.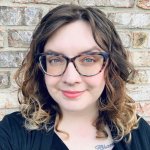 Erin Bloxsidge
Faculty Librarian (FHMS)
Areas of expertise: Search strategy design, advanced database searching techniques, analysis of literature search results to identify: subject area funders, potential collaborators, prominent authors and affiliated research centres.
Biography
In my role as Faculty Librarian and drawing on my background in higher education libraries for over 8 years, I support researchers in discovering the many benefits of Open Research practices. I provide training offered via the Doctoral College's Researcher Development Programme and guidance on search strategy design and reporting, encouraging researchers to adopt methods that will enhance the discoverability, transparency and reproducibility of their work.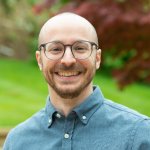 Greg Tank
Content Coordinator (Open Access)
Areas of expertise: Open Access, publisher agreements, article processing charges (APCs), and the University repository
Biography
I joined the Content Team at the start of 2022 having previously worked in the library for ten years in the Customer Services team. As Content Coordinator (Open Access) I work with both the Content and Open Research Teams. My aim is to help us lead a joined-up approach to all areas of our work including enquiry management and assessing publisher agreements.
Research Culture and Integrity team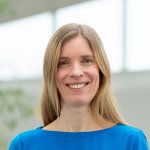 Professor Emily Farran
UKRN Institutional Lead / Professor of Cognitive Development, School of Psychology
Areas of expertise: Preregistration, Registered Reports, open data, ORCID, preprints
Biography
In my role as UKRN Institutional Lead, I seek to develop and promote a positive Open Research Culture across the University. I am the Surrey lead for the UKRN ORP project.
I work with academics and professional services to develop and broaden understanding and awareness of Open Research practices across the University. Together, we are working to further advance our research culture of excellence, openness and transparency. Across the consortium of UKRN institutions and the UK Reproducibility Network, we take a harmonised approach of sharing effective training, initiatives and practices, to accelerate the uptake of high-quality Open Research practices across the UK. 
In my own research, I pre-register my projects and openly share my data when possible.
Twitter handle: @ekfarran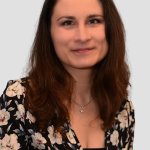 Anna Korzeniowska
Project Officer in Research Culture and Open Research School of Psychology
Areas of expertise: applications of Open Research in animal behaviour and welfare science; open code, data and materials
Biography
I am a Doctoral Researcher in the field of Comparative Psychology.
In my role as Project Officer, I am working towards growing and embedding Open Research in institutional practice and culture. As an animal behaviour scientist, I am particularly interested in how Open Research practices can contribute to improved welfare of animals used in research. 
In my own work as a researcher, I share code and data via online repositories and submit research to journals that offer Open Access publishing.   
Twitter handle: @ATKorzeniowska 
Contact our experts
If you'd like to speak with a member of one of the teams, then please email openresearch@surrey.ac.uk in the first instance.
Open Research Champions
Open Research Champions are a group of researchers who promote and advocate Open Research within their Schools and Departments, are knowledgeable of where to find information on Open Research practices, and facilitate the adoption of Open Research practices within their research communities.
Open Research Champions also play an important role in supporting the Open Research Team in producing discipline-specific training materials in various areas of Open Research.
You can contact your Open Research Champion with any Open Research related queries, and the Champion will be able to point you towards the information or resources you require.
Open Research Champions by faculty
| | | | |
| --- | --- | --- | --- |
| FEPS | School of Chemistry and Chemical Engineering | Prof. John Varcoe | Professor in Materials Chemistry and Director of Research |
| FEPS | School of Computer Science and Electronic Engineering (Centre for Vision, Speech and Signal Processing) | Prof. Yi-Zhe Song | Professor of Computer Vision and Machine Learning; Programme Lead of MSc in Artificial Intelligence |
| FEPS | School of Computer Science and Electronic Engineering (Advanced Technology Institute - Electronics) | Prof. Ravi Silva | Director, Advanced Technology Institute (ATI) and Head of NanoElectronics Centre |
| FEPS | School of Maths and Physics (Advanced Technology Institute – Physics) | Dr. Marian Florescu | Reader; Director of Research and Innovation Physics Department |
| FEPS | School of Sustainability, Civil and Environmental Engineering (Civil and Environmental Engineering) | Dr. Devendra Saroj | Reader and Head of Centre for Environmental Health and Engineering (CEHE), Director of Research - Department of Civil and Environmental Engineering |
| FEPS | School of Sustainability, Civil and Environmental Engineering (Centre for Environment and Sustainability) | Prof. Richard Murphy | Professor of Life Cycle Assessment, Programme Director - CES Practitioner Doctorate in Sustainability, University Sustainability Research Theme Champion |
| FEPS | School of Chemistry and Chemical Engineering | Prof. Charley Wu | Professor of Chemical Engineering |
| FEPS | School of Computer Science and Electronic Engineering (Computer Science) | Prof. Nishanth Sastry | Professor, Director of Research |
| FEPS | School of Computer Science and Electronic Engineering (Centre for Vision, Speech and Signal Processing; Surrey Institute for People-Centred AI) | Prof. Adrian Hilton | Director Surrey Institute for People-Centred AI Director of Centre for Vision, Speech and Signal Processing |
| FEPS | School of Computer Science and Electronic Engineering (Institute for Communication Systems) | Prof. Rahim Tafazolli | Head of the Institute for Communication Systems (ICS) |
| FEPS | School of Mechanical Engineering Sciences | Prof. Patrick Gruber | Professor in Advanced Vehicle Systems Engineering, MES Director of Research |
| FEPS | School of Computer Science and Electronic Engineering (Advanced Technology Institute – Electronics) | Dr. Vlad Stolojan | Senior Lecturer |
| FEPS | School of Maths and Physics | Prof. Gavin Lotay | Director of Research and Innovation |
| FEPS | School of Computer Science and Electronic Engineering | Dr. Nicola Beresi | Lecturer in Orbital Mechanics, Surrey Space Centre |
| | | | |
| --- | --- | --- | --- |
| FHMS | School of Biosciences and Medicine | Prof. Derk-Jan Dijk | Professor of Sleep and Physiology, Director Surrey Sleep Research Centre |
| FHMS | School of Psychology | Dr. Chrissie Jones | Director of Research |
| FHMS | School of Veterinary Medicine | Dr. Christopher Basu | Lecturer in Veterinary Anatomy |
| FHMS | School of Health Sciences | Prof. Emma Ream | Director of Health Sciences Research |
FASS
GSA
Prof. Robert Shaughnessy
Director of Research
FASS
Department of Politics
Dr. Alex Leveringhaus
Lecturer in Political Theory; Co-Director, Centre for International Intervention

FASS

School of Hospitality, Tourism and Events Management

Dr. Yoo Ri Kim

Senior Lecturer

FASS

School of Economics

Dr. Esteban Jaimovich

Reader in Economics

FASS

Department of Music and Media

Prof. David Frohlich

Director - Digital World Research Centre, Research Director & Impact Officer - Department of Music and Media, Professor of Interaction Design

FASS

Surrey Business School

Dr. Carla Bonina

Senior Lecturer in Entrepreneurship and Innovation

FASS

School of Literature and Languages

Dr. Carl Thompson

Reader in English Literature

FASS

School of Law

Prof. Francesco Giglio

Professor of Civil and Private Law

Director of Research

FASS

Department of Sociology

Prof. Rob Meadows

Director of Research
| | | |
| --- | --- | --- |
| Surrey Institute of Education | Dr. Karen Gravett | Senior Lecturer in Higher Education; Director of Research; Director of the PG Cert in Learning and Teaching in HE and AFHEA pathway |