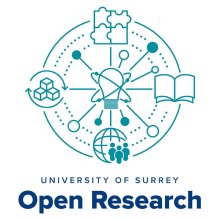 Teams that advance Open Research at Surrey
The Library's Open Research, Content and Faculty Engagement teams work in partnership with staff and students from faculties across the University to create the Open Research community at Surrey.
The following teams consist of experts both in their field and in their particular area of Open Research. So they will advance, support, and facilitate Open Research at Surrey holistically, while also being equipped to find the most helpful answer for your specific needs.
For help and enquiries, email openresearch@surrey.ac.uk. No matter how complex or niche, your enquiry will be directed to the right person.