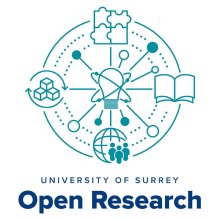 Open peer review
Find out about open peer review models.
What is open peer review?
In traditional peer review, the identities of the reviewers are not known to the author ('single blind' peer review) or the identities of both authors and the reviewers are not disclosed to each other ('double blind' peer review). The reviews and the author's responses are also not disclosed to the reader.
Open peer review models are changing this. 'Open peer review' is an umbrella term that encompasses various combinations of openness across the following elements of the review process (see Ross-Hellauer, 2017):
Open identities: Author and reviewer identities are disclosed (to each other, and to the reader)
Open reports: The review reports are published alongside the paper
Open participation: The wider community can contribute to the review process
Open interaction: Direct discussions between authors, editors and reviewers are encouraged
Preprint open peer review: Review of preprints (e.g. on preprint servers) is possible before formal peer review
Post-publication commenting: Readers can comment; and authors/other readers respond post-publication
Open platforms ('decoupled review'): Review is facilitated by a different organisational entity than the publisher.
Types of peer review
Blind
Single blind: Reviewers know the authors' identities, but reviewer names are withheld.
Double-blind: Reviewer and author names are withheld.
Signed
Reviewers sign their comments. Authors receive reviewer names in the decision letter.
Collaborative
Reviewers collaborate and submit joint comments, or in some cases confer with authors and editors during the review process.
Portable
Reviewers are sought by an organisation or journal and shared with any journals that require them later on.
Published
Reviewer comments and/or names are published with the article or preprint.
Post-production
After a manuscript is posted the community reviews the research in an open forum. Reviewer names are usually published with their comments.
Benefits of open peer review
Open peer review models can support the transparency and integrity that are at the heart of Open Research.
Open review content and open identities ('published and signed' peer review) support the integrity of the review process. While it can be argued that knowing each other's identity may lead to biases and that publicly available feedback may have a negative effect on an author's reputation, practising peer review 'in the open' increases awareness of possible biases and should help mitigate these concerns

Having the content of the reports and any other comments (post-publication comments, interactions between reviewers and authors) publicly available offers readers further insights into the research reported and encourages more constructive peer review

When the identities of the reviewers are known, reviewers get credit for the valuable input they have put into the publication

Open peer reviews can be used as learning tools if they are available to students

Open peer review can lead to constructive dialogue, inspire collaborations and play a role in public engagement if open to community feedback.
How to engage with open peer review
If a journal with a traditional peer review model offers you the option to make your identity known, either as an author or as a reviewer, think about taking this option

Consider publishing in journals (e.g., BMJ) or platforms (e.g., Wellcome Open Research, F1000Research) that support open review models as part of their default editorial process

If you are on the editorial board of a journal, consider putting forward this option to the journal.​​​​​