---
news
Meet the academic: Simon Bettles
Simon Bettles, Lead for Simulation Education, reveals what inspired him to get into healthcare, why you should study paramedic science and what he's looking for in a student.
Credit: Paul Stead / University of Surrey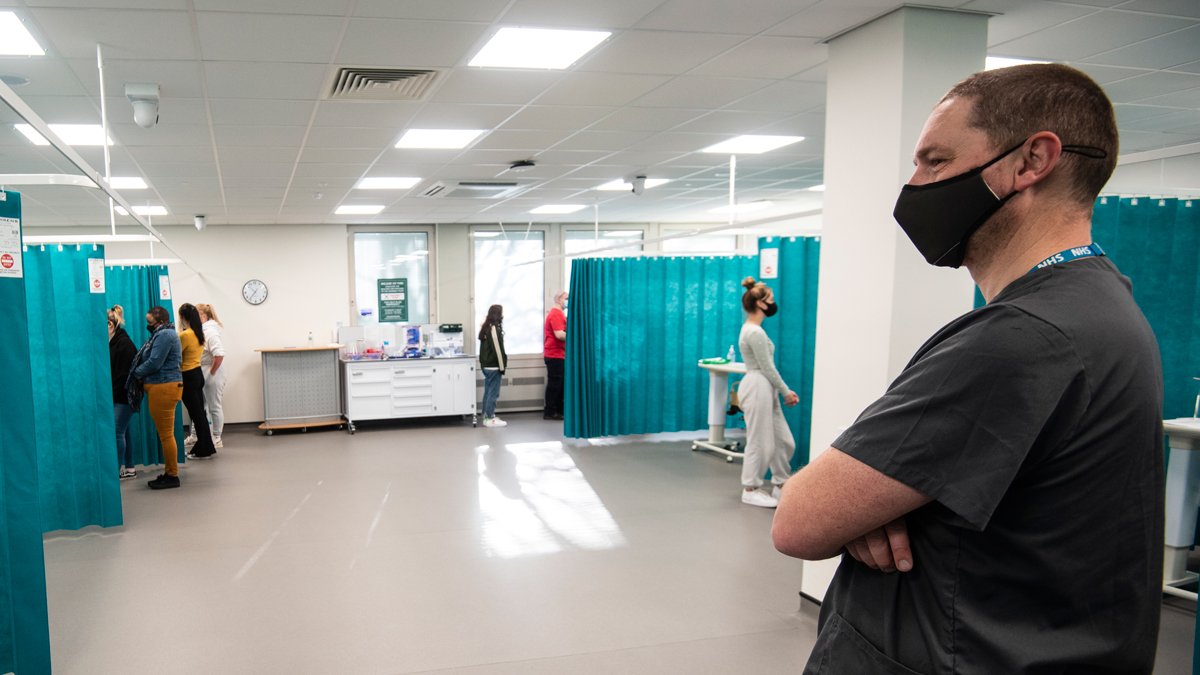 Why did you become an operating department practitioner (ODP)?
I liked the idea of working in an operating theatre, helping care for people in an acute setting and doing my best to reassure patients in a very stressful time. I was also drawn to the fact you can care for every patient group, meaning no two days would be the same.
I completed on-the-job training more than 22 years ago and I was employed by my local hospital. They sent me to learn at the European Institute for Health, which eventually became the School of Health Sciences at the University of Surrey.
Once you qualified, what did you do?
I worked in a variety of specialties and I particularly enjoyed being the lead ODP for obstetrics. I went on to do agency work in specialist hospitals across central London, including Great Ormond Street Hospital, St Mary's Hospital, St Thomas' Hospital and the National Hospital for Neurology and Neurosurgery.
Throughout my career, I've had so many great experiences. One of my standout memories must be restarting someone's heart on a double decker bus that drove up to the hospital I worked at for help. Two nurses were giving basic life support when I arrived. By using a defibrillator and drugs, I managed to restart the patient's heart before they were taken to intensive care.  
When I was hospital-based, I used to be a mentor for students and this led to me teaching on an ad hoc basis at Surrey. I really loved the impact I had, and I slowly increased my teaching until I decided to make the transition from practice.
What excites you most about your current role?
Interacting with my students and trying to help them succeed on the course. I specifically enjoy hearing how well they're doing in practice. Third-year paramedics are put through some very intense simulation and watching how well they do is just amazing.
Some of my fondest memories of are of past students who I've then gone on to work with clinically, as I'm still in practice. Recently, seeing how our paramedic students have stepped up to help our clinical colleagues during Covid-19 has been fantastic. I'm so proud of all of them.
Simon Bettles
What's your area of expertise?
Teaching! I focus on airway management, critical care and advanced life support. However, my passion is how we use simulation to teach across all the healthcare courses.
Why should people study paramedic science?
It's a very diverse career and it's expanding rapidly into many different clinical areas. Plus, there's an element of excitement, which some people enjoy.
What are you looking for in a paramedic student?
Somebody who's caring and an excellent communicator with good problem-solving skills.