Dr Michelle Maxine King-Okoye
---
Researcher
PhD, MSc, BSc, CCN, RN
Biography
I am interested in the cancer experiences of patients and their families. However, my PhD focuses specifically on the prostate cancer experiences of Black and Minority Ethnic (BME) men and their partners, with a foci on ethnicity and culture and how these impinge on the diagnosis and treatment for these men. The experiences of prostate cancer among African Caribbean men and their partners are severely under-researched and I intend to represent the BME populations within the Caribbean and the United Kingdom by conducting research in these areas. These findings will contribute significantly to the medical sociology literature and direct specific public health messages that will motivate men to seek help earlier for prostate cancer. This is turn will reduce prostate cancer mortlaity rates, decrease treatment costs and improve the quality of life for these men.
Research
Research interests
Prostate cancer experiences among BME and under-researched populations in the Caribbean and the United Kingdom.
Research projects
Prostate cancer experiences of Afro-Caribbean men and their partners
Trinidad and Tobago (TT) is reported to have the higest prostate cancer mortality rates in the world (Hosein et al., 2016) with an age-standardized mortality rate of 29 per 100,000 (Center et al., 2012). The disease is prevalent among Afro-Caribbean men who are diagnosed late with advanced stages of prostate disease and metatastic prostate cancer.  These men subsequently have poorer outcomes and poor quality of life. Black Afro-Caribbean men are at higher risk than White or Caucasian men due to earlier onset, that is aged 50 compared to 60s in the West, ethnicity and links to family history. Compared to Black men from developed countries, Caribbean-born Black men have significantly lower five-year survival rates (81.4 vs % 78.1%) (Mutetwa et al. 2010). Late diagnosis results in more costly treatment for these men. This issue is also an identified problem for Black American and Black British populations due to ethnicity as the disease process of prostate cancer is more aggressive among Black men than White or Caucasian men. As such, Black men progress more rapidly to advanced metastatic prostate disease at 4:1 ratio in comparison to White men (Powell et al., 2010). Apart from ethnicity, distrust in the medical system, lack of knowledge of prostate cancer and poor help seeking behaviours are identified as major contributory factors of increasing prostate cancer mortality rates among Black men (Shenoy et al., 2016). Despite the reported escalating prostate cancer mortlaity rates in TT, there is a dearth of research that explores Afro-Caribbean men and their partners experiences along routes to diagnosis for this disease. An explorative design is significant to unearth beliefs and perceptions as well as factors that may impinge on experiences of care pathways for prostate cancer. My current research aims to examine Afro-Caribbean and their partners experiences of prostate cancer along routes to diagnosis in TT utilizing a grounded theory framework.
This project is funded by The Scholarship and Advanced Training Division (SATD), A Division of The Ministry of Education (formerly, under the purview of The Ministry of Public Administration), Government of the Republic of Trinidad and Tobago (TT).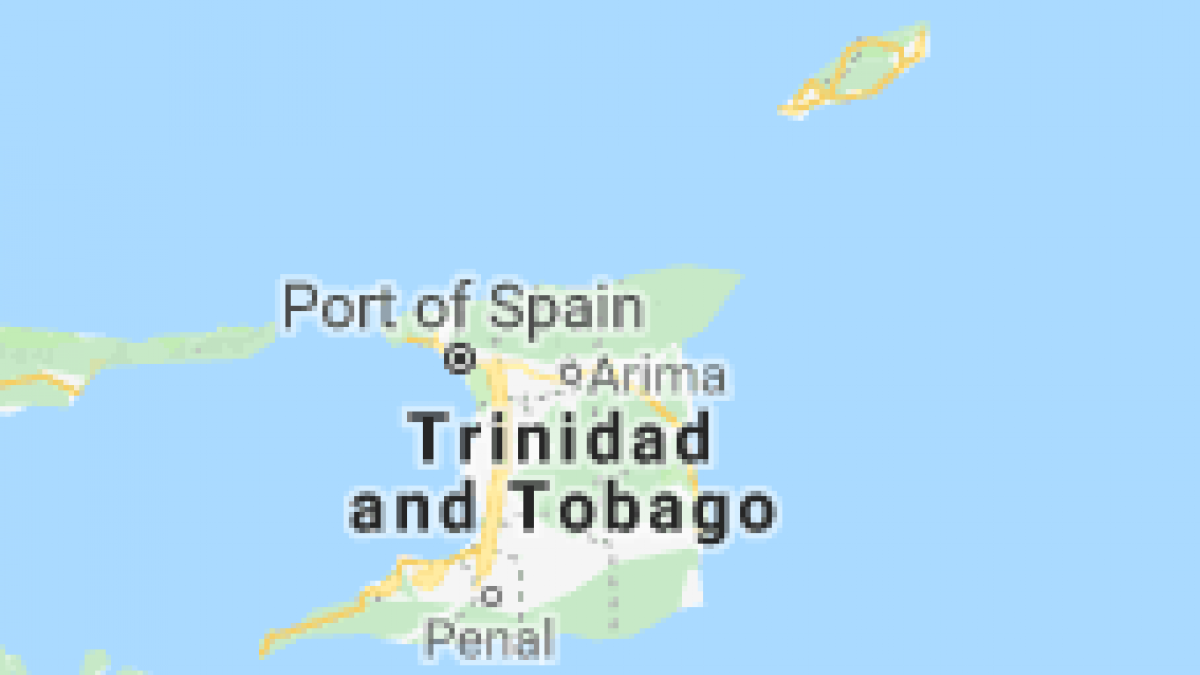 The Republic of Trinidad and Tobago
The Republic of Trinidad and Tobago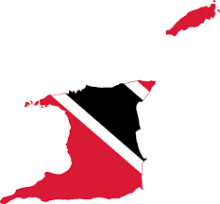 My publications
Publications
King-Okoye, M., Arber, A., Faithfull, S. (2017). Routes to diagnosis for PCa: men's cultural beliefs about how changes to their bodies and symptoms influence help-seeking actions. A narrative review of the literature. European Journal of Oncology Nursing, 30, 48-58
INTERNATIONAL CONFERENCE PRESENTATIONS
King-Okoye, M., Arber, A., Faithfull, S. (2017). 'Wanting to Connect: Men and Their Partners Experiences of prostate cancer in TT', in International Conference on Cancer Nursing (ICCN) 2017 [Los Angeles, USA], Abstract Book: Oral Sessions, Cancer Nursing, 40 (6S), pE1-E74
King-Okoye, M., Arber, A., Faithfull, S. (2016). 'Men's journey through diagnosis and treatment for prostate cancer in Trinidad and Tobago', in 18th International Psycho-Oncology Society World Congress 2016 [Dublin, Ireland], Abstract Book: Psycho-Oncology, 25 (S3), pE169-E170
NATIONAL CONFERENCE PRESENTATIONS
King-Okoye, M., Arber, A., Faithfull, S. (2018). 'Men and partners' experiences of prostate cancer along routes to diagnosis in Trinidad and Tobago', in BSA 50th Anniversary Medical Sociology Conference, 2018 [Glasgow Caledonian University, United Kingdom], Abstract Book: British Sociology Association, pE36
King-Okoye, M., Arber, A., Faithfull, S. (2017). 'Barriers to timely presentation and diagnosis for prostate cancer: Afro-Caribbean men in Trinidad and Tobago'. Poster presented at: Early Diagnosis Research Conference, 2017 [Cancer Research UK, London, United Kingdom]
King-Okoye, M., Arber, A., Faithfull, S. (2017). 'The role of women in breaking the silence among men with symptoms of prostate cancer in Trinidad and Tobago'. Poster presented at: British Psychosocial Oncology Society Annual Conference, 2017 [University of Oxford, United Kingdom]
King-Okoye, M., Arber, A., Faithfull, S. (2016). 'How Tobago men and their partners detect and interpret prostate bodily changes'. Poster presented at: University of Surrey Doctoral Conference, 2016 [Guildford, United Kingdom]