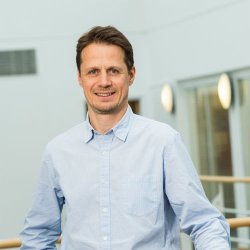 Dr Robert Kreuzbauer
---
Associate Professor (Reader) in Marketing
Biography
Biography
Robert Kreuzbauer obtained his PhD in Marketing from the University of Innsbruck in Austria. Before joining Surrey Business School in December 2016 he worked at Nanyang Business School, Singapore and at the University of Illinois Urbana-Champaign. Before working in academia he worked as a brand consultant and consumer researcher for one of the largest European industrial design firms. He published his research in leading academic journals such as the Journal of The Royal Society - Interface, Journal of Experimental Psychology: General, the Journal of Product Innovation Management, Current Directions in Psychological Science.
He taught a variety of marketing, branding, product innovation, and strategy-related courses on various levels (BA, MBA, MsTech, MEng, PhD) at universities such as the University of Illinois at Urbana-Champaign, the Copenhagen Business School, or Bocconi University Milan. Nanyang Business School nominated him as best business school teacher of the year and at the University of Illinois he was on the list of teachers that were rated as excellent.
He presented his research to multinational corporations such as BMW, Swarovski and GlaxoSmithKline. His findings were discussed by various public media outlets such as the Austrian Broadcasting Corporation (ORF), the Austrian Press Agency (APA) and Weekendavisen. 
Research interests
My research currently focuses on the theoretical and empirical examination of product innovation and on consumer's judgment of value towards products and brands. My most recent research projects examine psychological and cultural evolutionary mechanisms of valuation of luxury products, fashion products and how production procedures (e.g., automation vs. handmade) affect product authenticity.
Teaching
Consumer Shopping Behaviour (UG)
Experimental Methods (PhD)
Departmental duties
Faculty Ethics Chair