Research courses
We offer individually tailored research projects as part of our PhD courses. This will provide you with a unique experience in which you will study to become an expert in your chosen field.
What we are researching
We have a number of research areas within each of the Department's research centres and groups.
Find a course
All of our postgraduate research students studying on one of the electronic engineering PhDs are members of a research centre within our department where they receive consistent support during their studies.
If you are interested in doing a PhD with us, please look at the interests of our Department's research groups and get in contact with an academic.
Studentships
Self-organising mobile networks using machine learning
Funding information:
UK tuition fees covered Stipend of £17,668 per annum plus £3,000 top up per annum.
Engineering science for health studentships
Funding information:
UKRI-aligned stipend (£17,668 pa for 2022-23), approved University of Surrey fees and a research budget. An additional bursary of £1,700 per annum for the duration of the studentship will be offered to exceptional candidates.
PhD on Artificial Intelligence for Renewable Energy and Sustainability
Funding information:
A stipend of £19,000 for 22/23, which will increase each year in line with the UK Research and Innovation (UKRI) rate, plus Home rate fee allowance of £4,596 (with automatic increase to UKRI rate each year). The studentship is offered for 3.5 years. For exceptional international candidates, there is the possibility of obtaining a scholarship to cover overseas fees. 

Quantum Biology studentships
The Leverhulme Quantum Biology Doctoral Training Centre (QB DTC) invites applications from excellent candidates for seven fully funded PhD studentships, covering fees and maintenance, for October 2019 entry.
Expert support
The Doctoral College supports the academic and professional development of postgraduate researchers to ensure our world-leading research continues to grow. There is also an extensive Researcher Development Programme run at university level.
What our students say
Read our student profiles to discover first-hand what it's like to study with us.
Seeing as this is my seventh year here at Surrey now, apparently I like the place! My ultimate goal is to work on human spaceflight missions, in either the mission concept or design stages.
Ben Clewer, PhD Space Engineering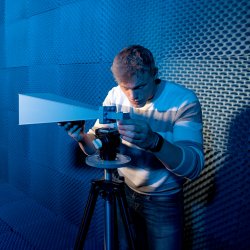 The opportunity to meet and work with people from such diverse backgrounds has given me different insights into research.
Rebecca Allday, PhD Vision, Speech and Signal Processing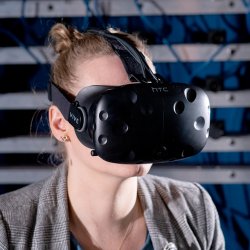 Facilities
<p>Our department has a wide range of facilities available for research into areas such as&nbsp;robotics, artificial intelligence, security, energy conversion, space missions, healthcare and nanomaterials just to name a few.</p>