Applied Microeconomics Group
We research labour economics, education, health, and family economics, consumption and demand, the economics of sport and crime, international trade and development economics. 
Our research
Publications
We publish in world-class journals such as the Economic Journal, the Journal of the European Economic Association, the Review of Economics and Statistics, the Journal of International Economics, Journal of Development Economics and Journal of Health Economics. 
Our research is highly cited with both Jo Blanden and Sandra McNally ranking among Research Papers in Economics' (RePEc) top four per cent most cited female economists (May 2019). Laura Blow received the 2017 Atkinson Award for the best paper published in the Journal of Public Economics over the previous three years, while Giuseppe Moscelli received the Italy Made Me award in 2018.
Research outputs
We organise regular seminars and specialist workshops, bringing together leading international researchers in the field.
Funding
We attract research funding from a number of sources including the Economic and Social Research Council (ESRC), the Nuffield Foundation and the British Academy.
Partnerships
Our research has led to links with UK Government departments including the Ministry of Justice, the Department for Education, the Department of Business, Energy and Industrial Strategy, the Department for International Trade and the Department of Health. Significantly Holger Breinlich is a member of the Government's Strategic Trade Advisory Group. We also have related links to think tanks and pressure groups such as the Law Society, the Education Policy Institute and the Early Intervention Foundation.
Research impact
Sandra McNally is currently on research leave at the London School of Economics where she directs the Centre for Vocational Education Research (CVER), funded by the Department for Education. Her work has recently been drawn on in the Augar Review of Post-18 Education.
Research projects
We have recently started a major project on NHS staff retention funded by The Health Foundation.
This project investigated the impact of nursery education on children's cognitive and social development. It focused on the expansion in nursery education since 1998, which led to free part-time nursery education for three and four-year-olds and a large increase in the number of nursery places.
In January 2018 the project was launched with a report (PDF) and event at the Nuffield Foundation on 11 January 2018. View the press release.
Findings
Free part-time nursery places for three-year-olds enabled some children to do better in assessments at the end of Reception, but overall educational benefits are small and do not last.
Between 1999 and 2007, the proportion of three-year-olds in England benefitting from a free nursery place rose from 37 per cent to 88 per cent. However, for every four children given a free place, only one additional child began to use early education. For the other three children, the policy gave parents a discount on the early education that they would have paid for in any case.
While there was modest evidence that the policy had more impact on the poorest, most disadvantaged children, the policy did not close the gap in attainment between those from richer and poorer families in the longer term.
A weak relationship between the characteristics of PVI nurseries and children's outcomes was found. Children taught by a highly qualified staff member and those who attended settings rated as Outstanding by Ofsted scored slightly higher on the Foundation Stage Profile. However, the research found there were substantial unexplained differences in outcomes between nurseries.
Eligibility for an additional term of free part-time early education results in a very small increase in outcomes at age five. There is some evidence that an extra term of entitlement is more beneficial for children who attend settings highly rated by Ofsted, but effects are still small.
Project outputs
Media coverage
This project has attracted considerable media attention including the BBC and The Telegraph and was discussed in a blog by The Family and Childcare Trust.
Researchers
Start date: 1 July 2019
End date: 30 June 2023
The NHS has experienced a decade of austerity, which has led to negative effects on the working conditions of its large workforce and the 'haemorrhaging' of some groups of permanent healthcare staff. These positions must be covered by temporary staff at higher cost.
High staff turnover and unfilled vacancies are likely to negatively affect patient outcomes because of poor skill match, a loss of human capital and damage to morale. This project considers both the causes of poor staff retention, and their consequences for patient care.
Researchers
Funding
Objectives
The project will use large administrative data for English NHS hospitals to investigate the following:
The determinants of variations in workforce retention
The causal effects of workforce retention on outcomes (e.g. mortality, readmissions, patient reported outcome measures, waiting time, length of stay) in emergency, elective and mental health care.
Privacy notice
Please read our privacy notice to see how we handle the data.
Find an expert
Group Coordinator
Postgraduate research students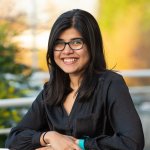 PhD Student Postgraduate Research Student