Veterinary Biosciences BSc (Hons) – 2023 entry
Key information
Start date: September 2023
Apply for your chosen course online through UCAS, with the following course and institution codes.
| Course | UCAS code | Institution code |
| --- | --- | --- |
| BSc (Hons) | D300 | S85 |
| BSc (Hons) with professional training | D301 | S85 |
| BSc (Hons) with foundation year | D302 | S85 |
| BSc (Hons) with foundation year and professional training | D304 | S85 |
Why choose this course
Study a research-led curriculum focused on animal health, where you can select modules tailored to your interests, including animal behaviour, animal ecology and animal nutrition. 
You'll be able to study on courses ranked 3rd in the UK by the Complete University Guide 2023 and 8th in the UK by The Guardian University Guide 2023. 
Access our £12.5 million Innovation for Health Learning Laboratory, microscopy suites and pathology laboratories, to enhance your practical skills and use equipment found in research facilities.  
Gain industry experience through our Professional Training placements, where you can work in one of our partner laboratories across the world.  
Learn from lecturers who are active researchers and apply their findings to your teaching.  
Join the 93% of our biosciences and medicine graduates who go on to employment or further study.* 
What you will study
In your first year, you'll study topics that are fundamental to veterinary biosciences, including biochemistry, cell biology, evolutionary origins of biodiversity, genetics, microbiology, and veterinary anatomy and physiology, ensuring you have a solid foundation upon which to build the rest of your degree. 
During your second year, you'll get the option to learn about the pathogenesis of major human diseases, gain an understanding of endocrinology, including the role of individual hormones, delve deeper into animal evolution and comparative biology, and study animal and plant ecology. 
In your third year, you'll study animal infectious diseases, exploring the approaches to controlling these and the impact these have on human health and safety, in addition to veterinary immunology, unpicking the anatomy of various animal species and exploring their immune responses. You'll also select four modules, exploring topics such as animal behaviour, animal diversity, epidemiology of infectious diseases and food security. 
You'll also complete a research project, bringing together all the practical, analytical, and presentation skills you've developed. 
Facilities
You'll benefit from hands-on learning in our £12.5 million Innovation for Health Learning Laboratory, where TV screens are used to show you how to conduct experiments and follow scientific protocols. You'll also use our Veterinary Pathology Centre, home to our microscopy suites and pathology laboratories. 
Our facilities are fitted with the latest industry equipment, that you'll use to carry out a full range of experiments. You'll complete your first experiment within your first two weeks. 
You'll familiarise yourself with veterinary biosciences methodology and develop the practical laboratory experience that's essential in a research career and valued by a wide range of employers. 
In your final year, depending on your research project, you may also get to our dissertation laboratory. 
Watch our School of Biosciences and School of Veterinary Medicine tours to look around our state-of-the-art teaching and research facilities. 
Teaching staff 
We have a research-led focus to our teaching, ensuring everything you learn is up-to-date and relevant to employers. You'll be taught by lecturers who are active researchers within their respective fields. These may include: 
Professional recognition
BSc (Hons) - Royal Society of Biology
Accredited by the Royal Society of Biology for the purpose of meeting, in part, the academic and experience requirement of membership and Chartered Biologist (CBiol).
Careers and graduate prospects
This course will prepare you for a wide range of careers in: 
Animal health and disease 
Animal nutrition 
Biological sciences 
Ecology and conservation 
Public health 
Veterinary research. 
96% of our biosciences and medicine graduates go on to employment or further study.* Typical roles include:  
Animal health officers 
Laboratory managers 
Research scientists. 
Our alumni can be found in hospital, academic and industrial research laboratories around the world, with recent graduates working for: 
The Animal and Plant Health Agency (APHA) 
Heathrow Animal Reception Centre 
Sainsbury's 
NHS 
The Pirbright Institute 
Public Health England. 
With the critical thinking, analysis, problem solving, decision-making, and communication skills learnt throughout the course, several graduates have sought alternative careers in management and consultancy.   
Many students also use this course to apply for further study, including postgraduate research and veterinary medicine programmes. 
*Graduate Outcomes survey 2022, HESA.
Accreditations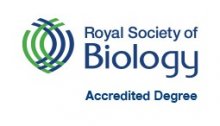 Accreditation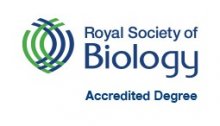 Academic year structure
The academic year is divided into two semesters of 15 weeks each. Each semester consists of a period of teaching, revision/directed learning and assessment.
Modules
Modules listed are indicative, reflecting the information available at the time of publication. Please note that modules may be subject to teaching availability, student demand and/or class size caps.
The University operates a credit framework for all taught programmes based on a 15-credit tariff. Modules usually can be either 15, 30, 45 or 60, 75 and 120 credits, and additionally for some masters dissertations, 90 credits.
The structure of our programmes follow clear educational aims that are tailored to each programme. These are all outlined in the programme specifications which include further details such as the learning outcomes.
Please note: The full module listing for the optional Professional Training placement part of your course can be viewed on the relevant programme specification.
Optional modules for Foundation - FHEQ Level 3
For further information on FHEQ levels 4, 5 and 6 please view the programme specification for the full-time BSc (Hons) Veterinary Biosciences

Optional modules for Year 2 - FHEQ Level 5
1 from the listed 2 optional modules listed in Semester 1 and 1 from the 4 optional modules listed in Semester 2 - although some of these might be mutually exclusive (in semester 2) based on timetabling availability
Optional modules for Year 3 - FHEQ Level 6
2 from the 4 optional modules listed in semester 1 and 2 from the 3 optional modules listed in semester 2
although some of these might be mutually exclusive (in semester 1) based on timetabling availability
Timetables
Course timetables are normally available one month before the start of the semester. Please note that while we make every effort to ensure that timetables are as student-friendly as possible, scheduled teaching can take place on any day of the week (Monday – Friday). Wednesday afternoons are normally reserved for sports and cultural activities. View our Code of practice for the scheduling of teaching and assessment (PDF).
Teaching
Your teaching will be delivered through a combination of: 
Distance-learning (on occasion) 
Group work (e.g. discussion groups) 
Laboratory-based practicals 
Lectures 
Online learning 
Role plays 
Seminars 
Tutorials. 
Outside of these, you'll be expected to carry out independent study, including coursework, essays, laboratory write-ups and reading. 
There may be occasions when the delivery of your teaching is supported by graduate teaching assistants. The University has a set of procedures that govern the use of postgraduate research students in this way.
Assessment
We use a variety of methods to assess you, including: 
Coursework 
Essays 
Examinations 
Practical write-ups 
Presentations.  
Contact hours
You'll spend almost half of your first-year teaching in laboratory-based practicals and around a quarter throughout your second year.
Contact hours can vary across our modules. Full details of the contact hours for each module are available from the University of Surrey's module catalogue. See the modules section for more information.
Entry requirements
Do I meet the requirements for this course?
We require you to submit a full application so that we can formally assess whether you meet the criteria published. Unfortunately, we are unable to provide an outcome based on an enquiry (via email, webform enquiry, phone or live chat).
International entry requirements by country
Other international qualifications
If you are an international student and you don't meet the entry requirements to this degree, we offer the International Foundation Year at the Surrey International Study Centre. Upon successful completion, you can progress to this degree course.
English language requirements
IELTS Academic: 6.5 overall with 6.0 in Writing and 5.5 in each other element.
Selection process
We normally make offers in terms of grades.
If you are a suitable candidate you may be invited to an offer holder event. During your visit to the University you can find out more about the course and meet staff and students.
 
Foundation
If you don't meet our entry requirements, you might still be able to apply for this course with a foundation year. A course with a foundation year includes an extra year of study to prepare you for a full degree course. Find out more about our degrees with foundation year.
Recognition of prior learning
We recognise that many students enter their higher education course with valuable knowledge and skills developed through a range of professional, vocational and community contexts. 
If this applies to you, the recognition of prior learning (RPL) process may allow you to join a course without the formal entry requirements or enter your course at a point appropriate to your previous learning and experience. 
There are restrictions on RPL a for some courses and fees may be payable for certain claims. Please see the code of practice for recognition of prior learning and prior credit: taught programmes (PDF) for further information. 
Please contact Admissions on +44 (0)1483 682222 with any queries. 
Fees
The annual tuition fees for courses starting in September 2023
BSc (Hons)
UK

£9,250
Overseas

£23,800
BSc (Hons) (with foundation year)
UK

£9,250
BSc (Hons) (with professional training year)
UK

£9,250
Overseas

£23,800
Professional training

£1,850
BSc (Hons) (with foundation and professional training year)
UK

£9,250
Professional training

£1,850
View a complete listing of all ongoing fees for our undergraduate courses.
Fees for UK students: The University will apply annual regulated increases in the fee rates as set by Government each year, in order to maintain the same value in real terms. 
Fees for EU students: The UK is now no longer part of the EU, we are awaiting further instruction from the UK government and we will publish this as soon as it is provided. Find out more information about Studying in the UK and the Scholarships for EU students.
Fees for international students: Annual fees will increase by 4% for each subsequent year of study, rounded up to the nearest £100, subject to any overriding applicable legislative requirements. 
Fees for international students with an integrated foundation year: The programme fee for Year 0 will match the lowest Year 1 overseas fee rate from across the substantive programmes for that year of entry. Students subsequently progressing into Year 1 will be liable for the same fee as overseas students joining at Year 1 for the same programme in that year. Annual fees after Year 1 will increase by 4% for each subsequent year of study, rounded up to the nearest £100, subject to any overriding applicable legislative requirements. 
The University will assess your fee status. If you are unsure whether you are likely to be considered a home, EU or overseas student for fees purposes, the UKCISA website offers more information.
Payment schedule
Students in receipt of a Tuition Fee Loan: will have their fees paid by the Student Loans Company in line with their schedule.
International students, or UK/EU students who have not taken out a Tuition Fee Loan: are required to pay their fees either in full at the beginning of the programme or in two instalments as follows:

50% payable 10 days after the invoice date (expected to be early October of each academic year)
50% in January of the same academic year.
The exact date(s) will be detailed on invoices. Students on certain part-time programmes, where fees are paid on a modular or stage basis, are not eligible to pay their fees by instalment.
If you are sponsored: you will provide us with valid sponsorship information that covers the period of your study.
Professional Training placement fees
If you are studying on a programme which contains a Professional Training placement year there will be a reduced fee for the academic year in which you undertake your placement. This is normally confirmed 12 to 18 months in advance, or once Government policy is determined.
See the information about 2023/24 academic year Professional Training placement fees.
Additional costs
There are associated costs with this course:
Safety equipment and/or uniform: £23 – equipment pack (includes laboratory coat, laboratory glasses, laboratory books, pen and bag). You are responsible for the costs associated with maintaining/washing/replacing any equipment.
Grand total: £23.
Scholarships and bursaries
---
We're committed to making sure that we offer support for students who might need it.
Placements
Our award-winning Professional Training programme offers you the option to spend a career-enhancing year in industry, either in the UK or abroad. We have thousands of placement providers to choose from or you can source your own placement. 
Most placements are paid, and we will support you every step of the way. 
Find out more about Professional Training placements and discover how these have transformed our students' lives and career choices. 
Veterinary biosciences placements 
Your placement will give you the opportunity to work alongside veterinary scientists and veterinary surgeons in several disciplines, such as: 
Bacteriology 
Bioinformatics 
Epidemiology 
Pathology 
Risk analysis and parasitology 
Virology. 
You can choose to work for a range of employers, including veterinary surgeries, zoological parks, conservation centres and sanctuaries, to practise and enhance your skills. Previous students have gained placements with the Animal and Plant Health Agency (APHA) and The Pirbright Institute. 
We also have an extensive number of partner institutions that offer placements exclusively to Surrey students, giving you access to research laboratories across the world. Our partner institutions include: 
Åbo Akademi University, Finland 
CEU San Pablo University, Madrid, Spain 
Sapienza University of Rome, Italy 
University of Eastern Finland, Finland 
University of Navarra, Pamplona, Spain. 
Applying for placements
Students are generally not placed by the University, however we offer support and guidance throughout the process alongside access to a vacancy portal representing thousands of placement opportunities each year. We also provide support if you wish to source your own placement. 
Find out more about the application process.
Please be aware there may be travel costs incurred when attending interviews and assessment centres at the placement provider's premises.
Terms and conditions
When you accept an offer of a place at the University of Surrey, you are agreeing to comply with our policies and procedures, the student regulations , and our terms and conditions. These terms and conditions are provided in two stages: first when we make an offer and second when students who have accepted their offers register to study at the University. View our offer terms and conditions for the 2023/24 academic year and our registration terms and conditions (PDF) for the 2022/23 academic year as a guide as to what to expect. 
Please note: our offer terms and conditions will generally be available in the September of the calendar year prior to the year in which you begin your studies. Our registration terms and conditions will vary to take into account specifics of your course and changes for the specific academic year.  
Disclaimer
This online prospectus has been prepared and published in advance of the academic year to which it applies. The University of Surrey has used its reasonable efforts to ensure that the information is accurate at the time of publishing, but changes (for example to course content or additional costs) may occur given the interval between publishing and commencement of the course. It is therefore very important to check this website for any updates before you apply for a course with us and before you accept an offer. Read our full disclaimer.
Campus location
Stag Hill
Stag Hill is the University's main campus and where the majority of our courses are taught.
Placement location
As part of this course you have the option to complete a Professional Training placement which would require attendance off campus, depending on where you secure your placement.
Additional information
Some modules on this course will be taught at the School of Veterinary Medicine on our Manor Park campus.
Address
University of Surrey
Guildford
Surrey GU2 7XH