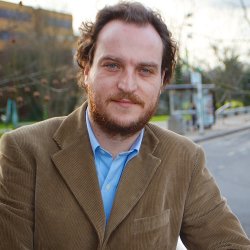 About
Biography
Cristiano completed his undergraduate degree in Economics at Bocconi University in 2004 before receiving his Master degree at Pompeu Fabra University in 2005. He started his doctoral studies at the University of Kent in 2006 where he was awarded the PhD in Economics in September 2010.  During this period he also worked for OECD and European Central Bank as a trainee. He joined the University of Surrey as a full-time lecturer in September 2009, was promoted to Senior Lecturer in April 2013 and to Reader in August 2018. In 2012 he has been visiting the Banco de España as a research fellow. In 2014 he spent 6 months at the University of California San Diego as a visiting professor. Over the years he has been teaching various courses on Dynamic Stochastic General Equilibrium (DSGE) models construction, simulation and estimations using Dynare here at the University of Surrey or in New Delhi, Porto, Glasgow, Birmingham, Cagliari, Abuja and Berlin.
Research

Research interests

He is macroeconomist with interests in theoretical and empirical topics. The bulk of his research gravitates around the employment and empirical evaluation of Dynamic Stochastic General Equilibrium (DSGE) models.

A substantial part of his research is devoted to analyze the consequences of richer supply and technology considerations in business-cycle models. He has also been working on monetary and fiscal policy.

Currently he is investigating the cyclical properties of factor income shares with particular focus on the impact of monetary and fiscal policies on the labor share of income.
Supervision
Postgraduate research supervision
Joseph Grilli, Valentina Di Girolamo.
Teaching
ECOD001 PhD Advanced Macroeconomics 1
ECOD018 PhD Topics in Empirical Macroeconomics
ECOM021 Macroeconomics