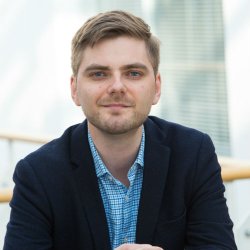 Biography
Biography
I am a Senior Lecturer in HRM, with expertise in compensation and reward, job quality, and wellbeing. My core research is on mapping how the individual experience of work varies across occupations (different professions or fields of work). My research uses large-scale survey and administrative data to establish 'probabilistic regularities' or 'stylised facts' in these and related areas among the working population. Although my main focus is on Britain, my research has spanned the United States, China, and Europe.
My research has been published in a number of HRM, employment relations, management, and sociology journals and has been funded by the Economic and Social Research Council, the British Academy, the Department of Health and Social Care, and the European Commission.
I joined Surrey Business School in 2013. Prior to Surrey, I was a Fellow in the Department of Management at LSE, where I also obtained my BSc. I obtained my MSc and DPhil from the University of Oxford. In addition to my role at Surrey, I also Lecture at HKU SPACE, University of Hong Kong and I have engaged in consultancy/advisory work for government in the UK and internationally, as well as for trade unions and professional bodies. I am also an Editorial Board Member at Work, Employment and Society and an Academic Member of the Chartered Institute of Personnel and Development.
Research Interests
Occupational stratification
Compensation and reward
Job quality
Wellbeing
Quantitative analysis of large-scale data
Teaching
Contemporary Employment Relations (postgraduate)
Departmental duties
MSc Human Resource Management Director
Leader of the Quality of Working Life Cluster
News
Media Contacts
---
Contact the press team
Email:
mediarelations@surrey.ac.uk
Phone: +44 (0)1483 684380 / 688914 / 684378 Out-of-hours: +44 (0)7773 479911
Senate House, University of Surrey
Guildford, Surrey GU2 7XH
Research
Research interests
As a quantitative sociologist, my core research is on mapping how the variability in the individual experience of work (e.g., compensation and reward, job quality, wellbeing) is structured by the wider occupational environment or field of work in which one's job is located.
For instance, my published research has shown that pay gaps between occupational groups have been growing for decades, meaning one's occupational position is becoming a better predictor of individual lifetime earnings than previously.
In another example, I established how the probability of having a zero-hours contract depends on the nature of tasks commonly found in one's occupation, identifying labour market segments that are at risk to this type of working, and segments not at risk.
In my research on wellbeing (with co-authors), we have shown that moving to new occupation has a much more profound and enduring impact on job satisfaction trajectories than moving to a new job within the same occupation, implying one's occupational environment is more consequential for job satisfaction than the immediate workplace environment.
The reason why I focus on the occupational dimension to the quality of work is because mobility across occupations is generally very low (we tend to stay in the same occupation for many years). Therefore by better understanding the different 'qualities' and 'risks' attached to particular occupations, we can get a good sense of what the likely quality of experience of work will be for a given individual over their entire working life. This information is useful for policy, practitioners, and workers as it can lead to more targeted evidence-based interventions to improve and reduce disparities in the quality of working life.
If you would like a copy of any of my publications, please get in touch.