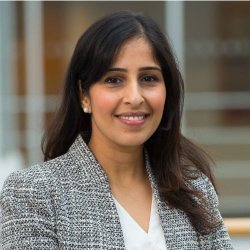 Dr Rashpal K. Dhensa-Kahlon
---
Lecturer (Department of People and Organisations)
PhD Employment Relations & Organisational Behaviour (LSE); MSc Social & Organisational Psychology (LSE); BSc Psychology with Literature (University of Surrey)
About
Biography
Dr Rashpal Dhensa-Kahlon is a Lecturer in Work and Organisational Psychology, and Programme Director of the MSc in Occupational and Organisational Psychology, in the Department of People and Organisations. She received her PhD in Employment Relations & Organisational Behaviour from the London School of Economics and Political Science, and her BSc (Hons) in Psychology from the University of Surrey. She joined Surrey Business School in May 2016, and prior to this, spent just over one year at Aston Business School (UK). Dr Dhensa-Kahlon is a Chartered Psychologist and a Fellow of the British Psychological Society.
Dr Dhensa-Kahlon's research interests lie primarily in the area of well-being and recovery at work. Specifically, she explores how those who perceive themselves to be victims of workplace injustice, broken trust and mistreatment can recover from their experience. She has recently explored the role of talk and humor in recovery. Her work has been published in the Academy of Management Journal and Personnel Psychology.
Prior to her PhD, Dr Dhensa-Kahlon worked in banking and consulting. She has a keen interest in assessment centre methodology and psychometrics, and, surveying and reporting on work engagement and unconscious bias. She is a qualified user of various tests and is BPS Level A and B qualified.
Dr Dhensa-Kahlon was on maternity leave: July 2014-January 2015; March-December 2018.
Affiliations and memberships
Fellow of The British Psychological Society
Fellow of the Higher Education Academy (UK)
Associate of the Chartered Institute of Personnel Development
Teaching
Programme Director, MSc Occupational and Organisational Psychology,
MBA (FT//PT) Organisational Behaviour, Negotiation