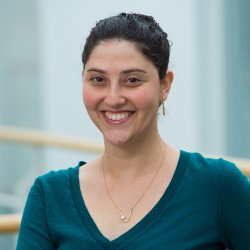 Dr Smadar Cohen-Chen
---
Lecturer (Department of People and Organisations)
Phone Number 01483 683995
Biography
Biography
Smadar Cohen-Chen received a PhD in Social Psychology from the University of Sheffield in 2015. She held a position as a visiting assistant professor in the Dispute Resolution Research Center, Kellogg School of Management, Northwestern University.
Smadar's research focuses on how emotions influence intergroup relations and conflict, as well as ways to regulate these emotions. In particular, she studies the role of hope in social contexts, including conflict management and negotiations, collective action and decision making. Along these lines, she develops experimental techniques to induce and regulate hope.
Research
Research interests
Conflict Resolution
Emotions
Emotion regulation
Emotional Expressions
Hope
Negotiations
Intergroup Relations
My teaching
MBA (FT//PT) Negotiation (Module Convenor) - Elective Module, Semester 2
MSc Psychology of Leadership and Decision Making (Module Convenor) - Weds 9-12 Semester 2 (2020)
My publications
Additional publications
Book Chapters
Cohen-Chen, S., van Zomeren, M., & Halperin, E. (2015). Hope(lessness) and (in)action in intractable intergroup conflict. In E. Halperin, & K. Sharvit (Eds.), The Social Psychology of Intractable Conflicts - Clebrating the Legacy of Daniel Bar-Tal. New York, NY: Springer Publishing.