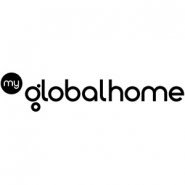 MyGlobalHome 'Connected Living' Demonstrator
Overview
The University of Surrey is working in partnership with MyGlobalHome to trial and demonstrate a state-of-the-art modular, smart home concept on the University campus. In addition to providing accommodation for our staff and students, the MyGlobalHome development provides the University with a set of physical 'Living Labs', where we can work collaboratively to better understand and shape the future of Urban Living.
This project relates to the University of Surrey 'Living Lab' initiative and the University's Urban Living research theme.
The concept
MyGlobalHome's concept is a state-of-the-art, sustainably-constructed, smart home. The internal space is modular and can be adapted to suit the occupier's changing needs over time (e.g. by reconfiguring the layout via innovative 'moving wall' technology or by swapping prefabricated elements such as bathroom, study or gym). A central 'Core' provides not only a way of adapting its surrounding interior layout but an immersive, sensory space.
Each home incorporates a multitude of sensor and control technologies which enable the occupier to control all aspects of the home (e.g. heating, lighting, entertainment, security etc) whilst at the same time gathering information on how the home is performing (e.g. in terms of air quality, energy usage etc). This data is available to the occupier and can be used to support and enable usage optimisation and healthy, independent living.  Furthermore, the technology can integrate with wider eco-systems including mobility, health, education and entertainment, linking the occupier to the wider community and smart-city technology.
For further information visit the MyGlobalHome website.
Research programme
To date, MyGlobalHome have worked with the University of Surrey on two related Innovate UK funded projects, focused on transforming the construction sector.
Phase 1 (2018-2019)
This project, which was worth £1M with partner contributions, has led to the construction of a pilot demonstration of the MyGlobalHome modular living concept in the heart of the University's Stag Hill campus. The development forms MyGlobalHome's 'Innovation Centre' (commissioned in Spring 2021) and is an initial test-bed for their technology.  It also provides a collaborative space for the University's research community to work with MyGlobalHome on projects focused on the future of smart, modular living. 
Phase 1 also comprised a series of research studies, undertaken by an interdisciplinary team of University of Surrey academics from Sociology (Professor. Gilbert; Dr Xenitidou), Psychology (Drs Hodgkins and Timotijevic), the Centre for Environment and Sustainability (Professor. Leach) and Civil and Environmental Engineering (Professor. Kumar and his team).
These studies were designed to investigate:
The societal and ethical issues for designing a governance framework for deployment of responsible research and innovation 'best practices' within the construction industry for 'smart homes'.
Issues for designing best practices surrounding informed and implied consent within the field of data capture for smart homes.
The state of the art in monitoring and modelling indoor air quality.
The state of the art in energy systems for building-integrated generation and control.
Phase 2 (2020-2022)
This project, worth £7.9M with partner contributions, will lead to the construction of several smart homes on the University campus. This will include a mix of new-build and retrofit dwellings. The University is working with MyGlobalHome and its partners (Buro Happold, Beckhoff, Roomee and Supermassive UX) to provide an interdisciplinary package of pre- and post-occupancy evaluation studies, focused on:
Assessing the physical performance of the smart home (in terms of indoor air quality).
Social scientific studies of pre- and post-occupancy attitudes and behaviours, and societal risk perceptions.
Studies designed to assess the factors that facilitate or inhibit the propagation of demonstrators into commercially viable products.
Both the Phase 1 and Phase 2 projects are yielding a legacy of state-of-the-art, digitally-enabled, buildings on our campus that can be utilised as 'Living Labs' for conducting research into the future of smart living.
Funding 
Phase 1 - £1m (including £622k from Innovate UK)
Phase 2 - £7.9m (including £3.8m from Innovate UK)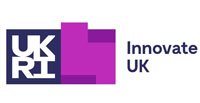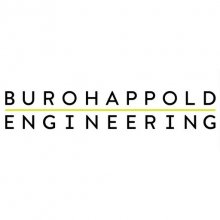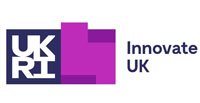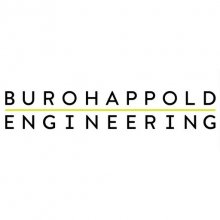 Team
End-user pre- and post-occupancy evaluations
Facilitating the roll-out the MyGlobalHome smart home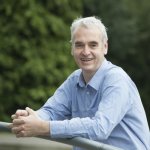 Dr Walter Wehrmeyer
Reader (Centre for Environment and Sustainability)
Biography
After studying economics and business administration in Marburg, Germany, I did an undergraduate degree in Development Studies, followed by a PhD in Industrial Environmental Management at the University of Kent. I joined the Centre for Environment and Sustainability (CES) initially as the BG Surrey Scholar in Risk Communication, focusing on engagement strategies towards contaminated land remediation and management. After the successful completion of this project, I have worked as Senior Lecturer and Reader in Environmental Business Management, of late looking at CSR and sustainability beyond 'environment'.
Air quality evaluations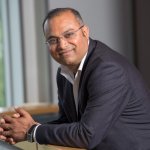 Professor Prashant Kumar
Professor and Chair in Air Quality and Health (Global Centre for Clean Air Research)
Biography
Professor Prashant Kumar is Associate Dean (International) for the Faculty of Engineering and Physical Sciences, Chair in Air Quality and Health and the founding Director of the Global Centre for Clean Air Research (GCARE) at the University of Surrey, UK.  He is the Head of the GCARE's Air Quality Laboratory and the Deputy Director of Research for the Department of Civil & Environmental Engineering. Since March 2018, he is also an Adjunct Professor at the School of Engineering at the Trinity College Dublin in Ireland.
He received his PhD (Engineering) from the University of Cambridge, and an MTech (Environmental Engineering & Management) from Indian Institute of Technology (IIT) Delhi. Prior to his PhD, he worked at a research instutute and in industrial sector for about 8 years. After his PhD, he joined University of Surrey as Lecturer (2009-2012), and subsequently worked as Senior Lecturer (2012-2015) and Reader (2015-2017).
His fundamental and application oriented crossdisciplinary research is focused at the interfaces of clean air engineering/science, human health and smart/sustainable living in cities/megacities. His research builds an understanding of the formation and emission of particles, both from vehicle exhausts and non-vehicular sources. He investigates their contribution to pollution, especially in megacity contexts. He is developing approaches to low-cost sensing and contributing to the development of exposure control technology and guidelines for policymakers to curtail pollution exposure in cities, with associated health benefits.
His current research projects are focused in broad multidisciplinary areas of air pollution monitoring/modelling, low-cost sensing, nature-based solutions, climate change mitigation and developing innovative technological and passive (e.g. green infrastructure) solutions for air pollution exposure control for both developing and developed world.
With over 210 articles in top-ranked journals (h-index 49; i10-index 133; citations >8500), his research has secured over £8 million of individual funding from the RCUK (e.g,  EPSRC, ESRC, NERC, MRC, HEFCE, British Council, Innovate UK, Research England), industry and international funding bodies (e.g., European Commission, Qatar National Research Foundation, Commonwealth Commission, FAPESP). He has developed a network of collaborators across four continents, serving on editorial boards of several international journals and scientific evaluation panels of numerous funding agencies.
He is advising local/national/international agencies on air pollution and urban nexus and his research has featured in well-read media outlets such as the BBC and The Times.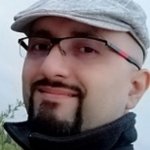 Dr Hamid Omidvarborna
Research Fellow (Global Centre for Clean Air Research)
Biography
Dr Hamid Omidvarborna is a research fellow at the Global Centre for Clean Air Research (GCARE), University of Surrey. Hamid's research focus falls within air quality, air pollution monitoring, low-cost air pollution sensors, and citizen science activities. Hamid joined GCARE in January 2019 after a 2+ year's appointment as Research Fellow at Sultan Qaboos University (SQU), Sultanate of Oman (Centre for Environmental Studies and Research (CESAR)), where he worked with Prof Mahad Baawain on different air quality projects in Muscat Governorate and nearby cities. Prior to joining SQU, Hamid spent 4+ years doing research during his PhD in the US under the supervision of Prof Ashok Kumar, where he worked on combustion chemistry of biodiesel fuels, a project supported by the US Department of Transportation (USDOT). Hamid holds a Masters (and a Bachelor) degree in Chemical Engineering from Iran. Following the completion of his Masters and before leaving for the US, Hamid spent 2+ years working as a research and process engineer in two different industries. Details regarding the completed projects and publications can be found in Hamid's LinkedIn account. Dr Ana Paula Mendes Emygdio
Project Manager Liz McDermid
Global Home Pilot Demonstrator Project Manager
Outputs
Researchers from the University of Surrey's School of Psychology and Department of Sociology have been undertaking a series of social scientific studies examining people's perceptions and experience of smart homes, as well as their views on societal risk perceptions related to smart homes. Understanding both the benefits and challenges of smart home technologies is important given that their overall success hinges upon their adoption.
The team began by speaking with members of the public last summer exploring their views and recommendations on issues of data security, accessibility to and control over use of devices and appliances associated with smart home living.
The team have gone on to carry out interviews with university staff and students to investigate their perceptions and experiences of smart modular living, using MyGlobalHome's Innovation Centre as a case study. It is anticipated that findings from this study will help to shape the development of the several smart homes on the University campus.
In addition to these activities, a survey will be conducted with a nationally-representative sample of approx. 1000 adults in the UK. This survey will examine how people perceive smart and flexible homes in terms their instrumental, symbolic and affective properties, and how this compares to "normal" homes. A key focus will be to test how these properties predict willingness to purchase and live in (accept) these technologies. In addition, the survey will examine perceptions of smart technology in homes in more detail, informed by previous phases of the project. 
Finally, the team, in collaboration with the GCARE Team, will be exploring peoples' experiences using indoor air quality sensors. Sensors being tested have the potential to provide people with information they need to understand risks and take necessary steps to reduce associated health impacts in the future. The study also aims to investigate the impact of having such information has on peoples' living practices.
Outcomes from these studies are being presented at various conferences this summer, including Energy Research & Social Science Conference (Manchester, June 2022), International Association of People-Environment Studies' Conference (online, July 2022), HCI International (online, June 2022), and the RGS-IBG Annual International Conference (Newcastle, August 2022). Other project reports and research papers are under preparation and will appear on this page shortly.
This part of the MyGlobalHome (MGH) 'Connected Living' Demonstrator Project aims to understand the nature of Demonstrator Projects and what factors exist to support or hinder their propagation. It includes a series of research activities including identifying relevant Demonstrator Projects, surveying the projects to gain insights into their self-evaluation of their success, drilling down further into a number of case study projects and disseminating the findings.
The research team began by conducting a comprehensive background literature review. The key findings from the literature review were then used to develop the survey questionnaire. A database of 270 recent Demonstrator Projects was created and 480 questionnaires were distributed to the key contacts in the database to collect data and insights from different Demonstrator Projects. The key findings from the survey were reported, and the insights were presented to the internal University of Surrey MGH project team.
The next stage of the project will be to conduct a number of case study reviews of relevant Demonstrator Projects. The findings from the survey have been used to develop the case study interview questions and relevant case study projects have been identified from across the construction and energy sectors. The interviews will be thematically analyzed to develop a proposal for good practice in demonstrating outcomes.
In parallel with the development of the case studies, the team has engaged with industry stakeholders at the Ideal Home Show 2022 in London and Outdoor Trade Show in Liverpool, and conducted interviews with the demonstrators on how they perceive success in demonstrating their products.
The team has also fostered outreach and working relationships with the external partners and the wider University of Surrey team. The key findings and implications will be disseminated to Industry Project Partners (IPPs) at a stakeholder workshop event at the end of the project. The insights will assist the IPPs in developing a business strategy pertaining to the development and wider roll-out of the adaptive living concept. Consolidating the findings of this work package, the team aims to shape opportunities for improving the success of Demonstrator Projects in the future.
The Global Centre for Clean Air Research (GCARE) team using its state-of-the-art Air Quality Laboratory is carrying out the selection,  calibration, and performance evaluation of air pollution and environmental sensors inside the environmental pollution (Envilution®) Chamber to build a bespoke sensing unit to be deployed in a network inside MyGlobalHome buildings. Following the deployment, GCARE team will carry out data collection, processing and analysis, and develops predictive air quality models for indoors.
The team started with a comprehensive background literature review around the most recent technologies in low-cost air quality sensors. The aims were to create a list of air quality sensor candidates for possible application in smart homes. The study was completed in April 2021 and the key findings appeared in the following articles:
Omidvarborna, H., Kumar, P., et al., 2021. Low-cost air quality sensing towards smart homes. Atmosphere 12, 453.
The outcomes of this review were utilised in the selection of multiple sensors, such as temperature, relative humidity (RH), particulate matters (PMs) in three different size ranges PM1 (PM less than 1 micron in aerodynamic diameter), PM2.5 (PM less than 2.5 microns), and PM10 (PM less than 10 microns), carbon dioxide (CO2), total volatile organic compounds (TVOC), ozone (O3) and nitrogen dioxide (NO2). GPS, noise, and light sensors were also included to make it more unique in its kind. These efforts would be helpful to address how air pollution sensors could make homes smarter, a conference paper presented at European Geosciences Union (EGU)  General Assembly in 2021.
The purchased sensors have been tested individually at the GCARE Air Quality Lab using Envilution® Chamber and they are put together as a GCARE bespoke sensing unit. The recorded data are harmonised for the desired timestamps and data are transmitted into a shared folder as well as an online analysis/visualisation tool. All these activities are summarised as a conference paper, entitled Development of a bespoke sensing unit for deploying in smart homes submitted to the 2022 Air Sensors International Conference in Pasadena, California, which has been accepted as a poster presentation in the session Indoor Sensing for Air Quality Control and Ventilation Applications.
The results of the calibration and performance evaluation are also used to develop our prediction models, which resulted in a model to predict indoor air quality considering indoor parameters. A summary of modelling work, entitled Evaluation of the performance of different indoor air quality predictive models using datasets from a smart home is accepted for oral presentation at the 13th International Conference on Air Quality – Science and Application, Thessaloniki, Greece.
Furthermore, a comprehensive research paper is under preparation, which summarised all the detailed activities around the unit, including technology development, bespoke sensor development, instrumentation and laboratory calibration, data collection and analysis, and machine learning algorithms. Apart from that, a book chapter is under preparation on low-cost sensors for air quality applications which will be published in the 3rd edition of the Treatise of Geochemistry, Elsevier.
GCARE Team:
Professor Prashant Kumar (GCARE PI)
Dr Hamid Omidvarborna (GCARE Research Fellow)
Dr Ana Paula Mendes Emygdio (GCARE, Experimental Officer).
Get involved
If you are interested in finding out more about the collaboration between the University of Surrey and MyGlobalHome, or if you have proposals for collaborative research projects that would make use of the Innovation Centre or the planned campus smart homes, please contact Dr Chris Jones at c.r.jones@surrey.ac.uk.
Research themes
Find out more about our research at Surrey: