Covid-19 data and AI research
Covid-19 data represented sonically and musically in 'Covid-19 Listening Project'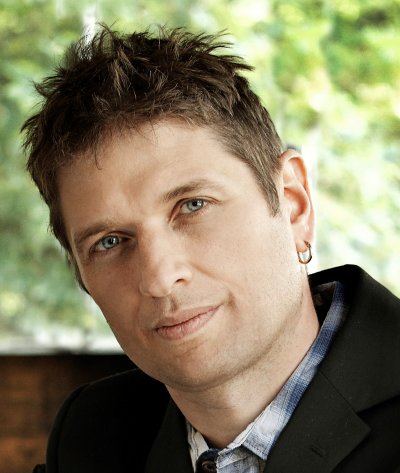 Dr Enzo De Sena and Dr Milton Mermikides (pictured) from the Department of Music and Media have set up the Covid-19 Listening Project, dedicated to the sonic and musical representation of Covid-19 data. A choral piece and a genomic-spatial realisation have already been produced using the database of the National Center for Biotechnology Information. It is hoped this will help experts learn more about the virus by identifying anomalies and other clues.  
Modelling risk of Covid-19 infection in enclosed settings as part of the Royal Society's Rapid Assistance in Modelling the Pandemic (RAMP) initiative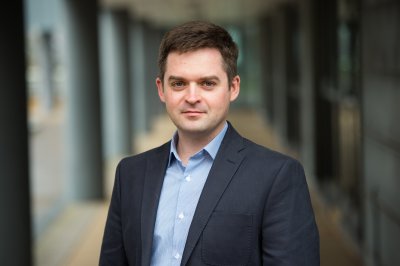 Dr Oleksiy Klymenko (pictured) and Dr Michael Short, in collaboration with PGRs, Ishanki De Mel and Panos Demis, joined the Royal Society's Rapid Action in Modelling the Pandemic (RAMP) initiative in April. Together with researchers from the Universities of Bath Leeds, they have been developing models that determine risk of Covid-19 infection within enclosed spaces such as offices and public transport. Their models use experimental data from human behaviour, viral survival on surfaces, and transmission via different pathways to assess and guide policies for different environments, including cleaning and how many people should be present in a space and for how long to minimise risk of infection. 
Analysing respiratory data of patients with Covid-19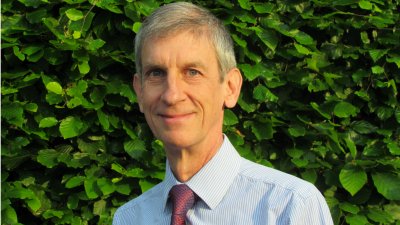 Professor Philip Aston (pictured) will be working with Iceni Labs, Royal Papworth Hospital and KCL analysing respiratory data of patients with Covid-19. Iceni Labs have developed a non-contact device for monitoring chest motion which the Royal Papworth Hospital will be using to collect data from Covid patients. This data will be analysed using the Symmetric Projection Attractor Reconstruction method at Surrey in order to determine the characteristic breathing patterns associated with progression through the disease and in response to treatment. 
Using scientific modelling to understand Covid-19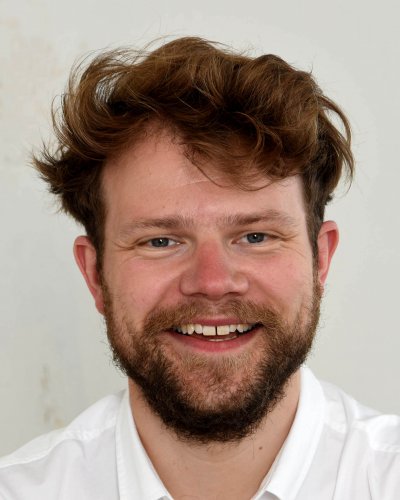 Dr Pete Barbrook-Johnson (pictured) is part of a team led by Durham University providing Covid-19 analysis and modelling to NHS trusts in the north-east of England. This work is helping decision-makers understand the uncertainty around forecasts models are providing them and allowing them to combine the outputs of many models rather than rely on a few. Pete is also working with colleagues in the Centre for the Evaluation of Complexity Across the Nexus (CECAN) to explore the impacts of Covid-19 on rural areas.
Disproportionate impacts on Covid-19 on pregnancy and maternity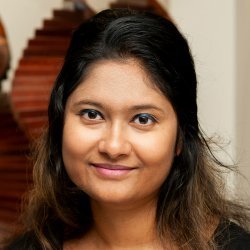 Dr Ranjana Das (pictured) is studying how Covid-19 is disproportionately impacting pregnancy and maternity by looking at women's experiences of perinatal mental health difficulties, giving birth and being postnatal amidst the pandemic. She is paying particular attention to the rapid pivot towards digital delivery, investigating both the promises and potentials as well as the inequalities, uncertainties and pitfalls of this digital pivot. Her early findings were delivered to the Institute of Health Visiting in May 2020. A report in forthcoming in early summer 2020.
Watch Dr Das's presentation to the Institute of Health Visiting
Fold for Covid supported by Surrey research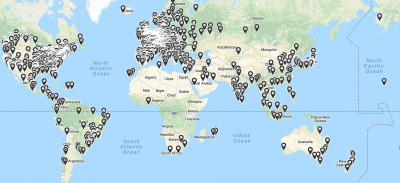 Rosetta@home is a long-standing citizen science project to support protein structure research. Now, Rosetta@home has teamed up with Balena, a company that was set up to exploit the Department of Computer Science digital economy research led by Professor Paul Krause, to create Fold for Covid in which spare computers from around the world, from Raspberry Pi to old laptops and desktops can be used to help researchers look for proteins that bind to the infamous 'spike' protein on Covid-19.
Sustainable mobility and Autonomous Vehicles after Covid-19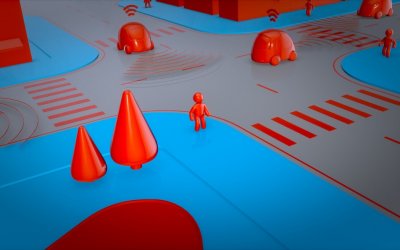 SHTM/SWELL have been administering in the UK a user survey focusing on travel preferences and Autonomous Vehicles. This is an activity of WISE-ACT, which is an international network of experts chaired by Dr Nikolas Thomopoulos. Since this user survey is co-ordinated with the Eurobarometer and administered in several countries across Europe, SHTM/SWELL researchers will collaborate with WISE-ACT to control user responses received before and after the COVID-19 lock-down across participating countries. Findings will be published in this upcoming Special Issue. 
Surrey academic helps develop privacy focused Covid-19 tracing app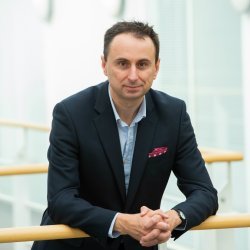 Developing a point-of-care Covid-19 test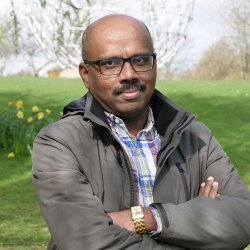 Dr Anil Fernando (pictured) from CVSSP is working with Professor Roberto La Ragione, Dr Dan Horton and colleagues from the School of Veterinary Medicine and scientists from Lancaster University and Brunel University London to develop an inexpensive, rapid, point-of-care diagnostic test that can inform people if they have Covid-19 in 30 minutes. A mobile-based app for the device can control it, track users' movements and contact anyone who has had a close interaction with a diagnosed person.
Finding innovative solutions to the impact of Covid-19 on animal health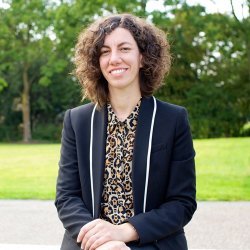 Dr Carla Bonina (pictured) is leading an innovation contest to come up with solutions to the impact of Covid-19 on companion animals, hosted by the Veterinary Health Innovation Engine (vHive). The project builds on her research work about how to generate innovative solutions to public problems using open data, and the aim is to grow an ecosystem of innovation around animal health to help the public, government and business to act in an informed and sustainable manner.