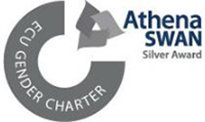 Section of Bacteriology
Learn more about our Section of Bacteriology, where research focuses on understanding the mechanisms of bacterial pathogenesis in major diseases of man and animals.
Our research
Our research covers many health areas, including:
Tuberculosis
Leprosy
Buruli ulcer
Meningococcus
Pathogenic E.coli
Vibrio
Various foodborne pathogens.
We take a multidisciplinary approach to our research, involving innovative programs of experimental and computational study and have an extensive network of international collaborators.
Meet the team
Section lead
Postgraduate research students