Nature-based solutions
By contributing to the sustainability and resilience of the natural environment, nature-based solutions provide a wealth of benefits to human beings and answers to urgent societal challenges.
Taking an interdisciplinary approach, bringing together ecologists, social scientists, engineers, economists, bio-scientists, and more, this theme explores and determines the multi-faceted benefits and challenges of nature-based solutions.
The challenge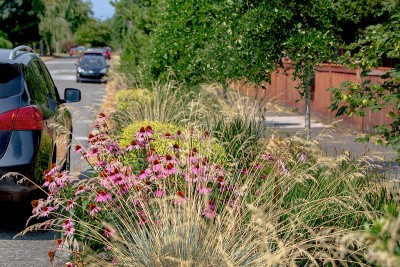 With climate change fast accelerating and net-zero policies becoming a high priority on national agendas, the demand for more environmentally healthy strategies is growing and bringing, among other things, an interest in nature-based solutions. In addition, there is growing evidence of the mental and physical health and wellbeing benefits these solutions also provide humans.
Nature-based solutions cover a range of strategies, that might involve the inclusion, preservation, or diversification of natural resources to address environmental challenges exacerbated by climate change and human behaviour such as flooding, droughts, urban heat effects, poor air quality, and undesirable soundscapes.
Simultaneously, nature-based solutions may improve human wellbeing by positively affecting people's mental and physical health through, for example, multi-sensorial connections to nature that reduce fatigue and stress, enable opportunities for play and active travel, and increase place-identity and attachment. These impacts can have a cascading effect with economic and societal benefits, in addition to the obvious environmental ones, guaranteeing long term sustainability for communities and nature.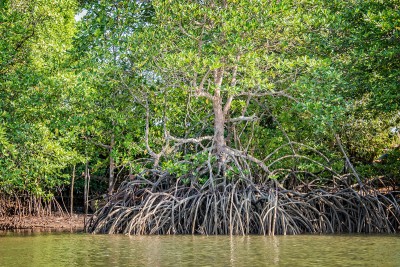 However, the exact mechanisms that enable these co-benefits, the trade-offs in benefits that arise, the types of nature-based solutions that work best in various physical situations, or the different contexts (cultural, social, environmental) determining the success of them are not known or fully understood.
This theme brings together Institute of Sustainability fellows from across the University, and with their individual discipline expertise and interdisciplinary practices, we will share knowledge, methods, and research gaps, alongside learning from and with external stakeholders and communities, to progress academic and applied knowledge on nature-based solutions.
Theme aims
Provide a virtual place for networking and brainstorming to all members of the Surrey community with an interest in sustainability and nature-based solutions
Connect with all relevant stakeholders, at local, national, and international level
Identify key research questions and relevant areas where to exploit at best our multi-disciplinary expertise
Promote training opportunities in nature-based solutions to further inspire, support, and engage members in multi-disciplinary activities
Educate and inspire University of Surrey students on the value and multi-disciplinary perspective of nature-based solutions
Progress international understanding of the valuable contribution of nature-based solutions to environmental and human health.