Air pollution interfaces with the health and environment
This themes philosophy will be to provide expertise from a cohort of sustainability fellows interested in air pollution research and its application, support the development of ideas by individuals for possible implementation and funding, and achieve what an individual cannot achieve by working independently.
Addressing the problem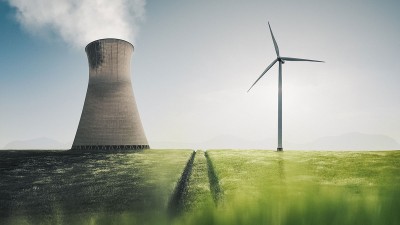 The air we breathe is mixed with a variety of chemical and biological contaminants arising from a range of natural and anthropogenic activities such as transport, power plants and household activities.
This cocktail of air contaminants/pollutants is complex, and the situation becomes even more complex when considering their path, as they are released and dispersed in a complicated urban environment. In these realistic conditions, the problem becomes broader and more complex and it cannot be addressed by one single discipline.
This core theme will be served by its five sub-themes bringing domain expertise in areas of:
Field monitoring and characterisation
Modelling (physical, computational, operational, exposure, health)
Artificial intelligence applications
Health and well-being applications
Policy and governance.
Co-leads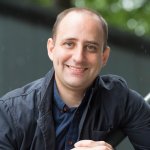 Dr Matteo Carpentieri
Associate Professor of Environmental Fluid Mechanics
Biography
Dr. Carpentieri's main research interests are in urban fluid mechanics, and in particular pollution dispersion. Recent work includes studying the effect of atmospheric stratification on urban pollution, as well as urban etherogeneity and tall buildings.
He graduated (MEng) in Environmental Engineering at the University of Florence, Italy, where he later obtained a PhD in Environmental Fluid Dynamics with a thesis about air quality modelling. After a short post doctoral contract at Florence, he was granted a two-year Marie Curie Fellowship hosted at the Environmental Flow Research Centre (EnFlo) at the University of Surrey, researching on wind tunnel and numerical modelling of flow and pollutant dispersion in urban areas, nanoparticle dispersion from vehicles and urban meteorology.
At the beginning of 2013 he moved briefly to UCL, where he contributed to the EU-funded RIBS project (Resilient Infrastructure and Building Security) and his work involved, in particular, the study of airborne pathogens dispersion through mathematical modelling, CFD and comparison with experimental data. He has been back to Surrey since October 2013. He became EnFlo PI and CAEF Facilities Director in September 2020.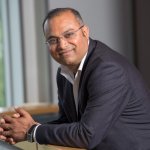 Professor Prashant Kumar
Co-Director, Instiute for Sustainability, Professor and Chair in Air Quality and Health; Founding Director, Global Centre for Clean Air Research (GCARE)
Biography
Prof Kumar is a founding Co-Director of the pan-university Institute for Sustainability, Professor & Chair in Air Quality and Health, and founding Director of the internationally-leading research centre Global Centre for Clean Air Research (GCARE) at the University of Surrey, UK. He is the founder of successfully running Guildford Living Lab, a Trustee at Zero Carbon Guildford (ZERO), an Adjunct Professor at Trinity College Dublin, Ireland; and a Guest Professor at Southeast University, China.
He joined the Senior Leadership team of the Faculty of Engineering and Physical Sciences as an Associate Dean (International) in 2020 and subsequently took up another senior leadership role to help setup the new pan-University Institute for Sustainability as a founding Co-Director in 2023. As an Associate Dean (International), he worked on implementing the University's Global Strategy and provided leadership to the international agenda, including student recruitment, transforming the PGR international placements through Turing and other mobility schemes, building several successful international research partnerships, coordinated numerous UG and PGT partnerships and joint PhD programmes, and led the QS submission for the University as a 'QS Impact Champion'.
Earlier, he served as a Reader (2015-2017), Senior Lecturer (2012-2015) and Lecturer (2009-2012) before promoting to Chair and Full Professor of Air Quality and Health (2017-) at the University of Surrey. He was the Deputy Director of Research for the Department of Civil & Environmental Engineering during 2018-2021.
An engineer by training, Prof Kumar obtained his PhD (Engineering) from the University of Cambridge (UK) after winning a Cambridge-Nehru Scholarship and Overseas Research Scholarship award. He earned his Master's Degree in Environmental Engineering & Management from the Indian Institute of Technology, Delhi, where he won the 'Outstanding Postgraduate Student Award' for his exemplary performance (CGPA 9.8/10 and rank 1). Prior to his PhD, he worked in the construction industry and a CSIR Research Institute for about 7 years.
Prof Kumar has won numerous prizes and awards in recognition of his academic and research excellence throughout his study and academic career. In 2022, he was bestowed with the global accolade of being recognised in the top 1% of 'Highly Cited Researchers' by Clarivate. The award reinforces Prof. Kumar's 'significant and broad' contribution across scientific fields as one of the world's top-cited researchers in Web of Science. He was the winner of the University of Surrey's Vice-Chancellor award 'Researcher of the Year' in 2017.
His fundamental and application-oriented cross-disciplinary research is focused on the interfaces of clean air engineering, human health and smart/sustainable living in cities/megacities. His current research projects are focused on broad multidisciplinary areas of air pollution monitoring/modelling, low-cost sensing, nature-based solutions, climate change mitigation and developing innovative technological and passive (e.g. green infrastructure) solutions for air pollution exposure control for both developing and developed world. He is currently the lead PI on the UKRI (EPRC, NERC, AHRC) funded RECLAIM Network Plus.
In response to the global public health crisis, Prof Kumar played an active role in the clean air community. He participated in the Royal Society Rapid Assistance in Modelling the Pandemic (RAMP) volunteer initiatives and was part of an international effort making a case to the WHO for the recognition of airborne transmission. Among others, his team studied the impact of lockdown on air quality in different cities, including ODA countries, and how different types of face masks can offer protection from the infection of SARS-CoV-2 in public built spaces.
A prolific author with over 320 journal articles (and the same number of conference presentations and articles), his research has attracted over 17,000 citations, with an h-index of 66 (i10-index, 240). These include several highly downloaded, cited and almetrics articles, new directions around air quality challenges, wood burning, climate change and cities, and agenda-setting papers in the area of low-cost sensing, green infrastructure design, ultrafine particles, non-exhaust emissions, smart homes, nature-based solutions and particles and policies.
He has secured over £11M of individual research funding from projects total worth over £30M, funded by the RCUK (e.g, EPSRC, ESRC, NERC, AHRC, MRC, HEFCE, British Council, Innovate UK, Research England, GCRF), industry, international funding bodies (e.g., European Commission, Qatar National Research Foundation, Commonwealth Commission, FAPESP) and charities (e.g. Ove Arup Foundation, RSA, Impact on Urban Health, Global Action Plan).
He serves on editorial boards of several international journals (e.g. Scientific Reports) and scientific evaluation panels of numerous funding agencies. He is Editor-in-Chief of the air quality section of the 'Atmosphere' journal (since July 2020) and founding Speciality Chief Editor of the 'Climate Change & Cities' section of Frontiers in Environmental Science journal. He serves the editorial board of several reputed journals (e.g. Scientific Reports) and is Editor-in-Chief for the 'Atmosphere' journal (since July 2020) and founding Speciality Chief Editor of the 'Climate Change & Cities' section of Frontiers in Environmental Science journal.
He is a reviewer and advisor to scientific evaluation panels of numerous funding agencies in the UK (e.g. NERC, EPSRC) and outside (e.g. Austrian Science Fund) and sits on the scientific advisory board of a number of companies. He advises local councils, and national and international governmental bodies on air pollution and urban nexus.
He has developed a network of collaborators across four continents. His research has featured regularly in well-read media outlets such as the BBC and The Times. Further information on his work can be found on the GCARE website.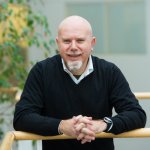 Dr Giovanni Lo Iacono
Senior Lecturer in Biostatistics/Epidemiology
Biography
Gianni is a theoretical physicist specialized in fluid dynamics with an initial background in particle physics. After his PhD at the University of Warwick he started to work at Silsoe Research Institute and then Rothamsted (two agricultural research institutes) studying the motion of aerosols in turbulent flows, searching strategy of insects and epidemiology of plant disease (evolution of pathogens in response to crop resistance).
Then he moved to the Veterinary School at the University of Cambridge working on vector borne diseases and zoonotic diseases. He then spent a few years in Public Health England focusing on the link between environmental changes and infectious diseases. In September 2017 he joined the School of Veterinary Medicine as lecturer in Biostatistics and Epidemiology.
Some measures of esteem
Several papers of mine have been cited in many policy documents, including documents from the WHO, CDC and the recent Sixth Assessment Report (AR6) of the United Nations.
My academic outputs have been cited multiple times in journals of exceptional level like including Nature, The New England Journal of Medicine, The Lancet. The Lancet Infectious Diseases, Cell, Nature Communication, Nature Climate Change, PNAS.
I act as expert reviewer for many journals including: Nature Communication, Nature Climate Change, The Lancet Infectious Disease, The Lancet Global Health, The Lancet Planetary Health and Ecology Letters.