Sustainability analytics, metrics and net zero
As the theme leaders, we are excited to drive forward our mission of integrating advanced analytics and sustainability principles to tackle complex environmental challenges. With the support of the Institute of Sustainability, we have a unique opportunity to utilise cutting-edge analytical techniques and models, enabling us to unlock valuable insights and promote evidence-based decision-making.
Theme aims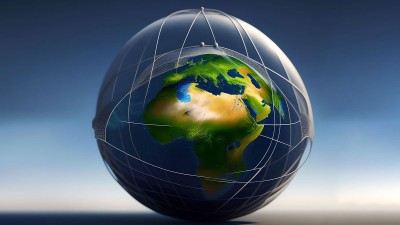 Our theme aims to equip organisations and communities with the necessary tools and knowledge to make informed sustainability choices. By combining data-driven approaches with a profound understanding of sustainability, we can uncover hidden patterns, optimise resource utilisation, and develop strategies to achieve net zero sustainability.
Working alongside a team of talented researchers, experts, and industry leaders, we are dedicated to fostering collaboration and driving innovation in sustainability analytics.
Co-leads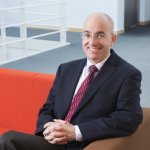 Dr David Birch
Associate Professor of Aerospace Engineering; Head of Centre for Aerodynamics & Environmental Flow
Biography
Dr. David Birch is the head of the Centre for Aerodynamics & Environmental Flow, the Director of Research at Surrey Sensors Ltd., a Sustainability Fellow at the Institute for Sustainability, and a Visiting Lecturer at Imperial College. Dr. Birch is a Chartered Engineer with more than twenty years of experience in experimental aerodynamics research, specializing in the characterization of highly vortical, unsteady turbulent flows and the development of the specialist instrumentation required for this work. Dr. Birch joined the University of Surrey in 2008.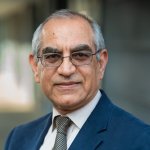 Professor Ali Emrouznejad
Professor in Business Analytics and Director of Centre for Business Analytics in Practice
Biography
Ali Emrouznejad is a Professor and Chair in Business Analytics at Surrey Business School, UK. He is also the director of the Centre for Business Analytics in Practice, where he leads research efforts in a variety of areas, including performance measurement and management, efficiency and productivity analysis, as well as AI and big data. Before his current position, he was the head of the Business Analytics Group at Aston University. He earned his MSc in Applied Mathematics and his PhD in Operational Research and Systems from Warwick Business School, UK. After obtaining his PhD in the area of Data Envelopment Analysis (DEA) in 1998, he joined the development team of Performance Indicators (PI) in Higher Education (HE) at HEFCE (Higher Education Funding Council for England). The PI in HE has been widely published and is now an annual publication of HESA (Higher Education Statistical Agency).
Ali Emrouznejad has been named one of the top 2% most influential scientists in the world by Stanford University. He is a Fellow of the Institute of Mathematics and its Applications (FIMA) Fellow of the Institute Sustainability, and Fellow of the Institute for People-Centred Artificial Intelligence. as well as a member of the UKRI (UK Research and Innovation) Talent Peer Review College (PRC).
He has also collaborated on several research projects including:
(1) "Assessing cost efficiencies in higher education" funded by the Department for Education and Skills (DfES)
(2) "Improving efficiency and productivity of hospitals and healthcare systems in several African countries" funded by WHO-Africa (World Health Organization). (
3) Project on "Analysis of efficiencies and productivity evolution in manufacturing industries with CO2 emissions" funded by Royal Academy of Engineering
(4) "Measuring efficiency of small-scale sugarcane growers in Africa" funded by British Council and several others.
(5) "Use of Machin Learning to optimise milk yields and animal feed in the supply chain through to the cheese manufacturing processes" funded by Knowledge Transfer Partnership (KTP).
Prof Emrouznejad is the editor of Annals of Operations Research, associate editor or guest editor to number of other journals including: European Journal of Operational Research, Journal of Operational Research Society, OR Spectrum, RAIOR-Operations Research, Socio-Economic Planning Sciences, IMA journal of Management Mathematics, Journal of Medical Systems, and International Journal of Energy Management Sector, and Data Envelopment Analysis journal. He is also member of editorial boards of several other scientific journals including EURO Journal on Decision Processes, International Journal of Society Systems Science, International Journal of Applied Decision Sciences, and Central European Review of Economics and Management.
He has published over 250 articles in top ranked journals, such as European Journal of Operational Research, OMEGA, Computers and Operations Research, RAIRO-Operations Research, Journal of Operational Research Society, Annals of Operations Research , Information and Management, International Journal of Productivity and Performance Management, Expert Systems with Applications, International Transactions in Operational Research, International Journal of Production Research, Computers and Industrial Engineering, International Journal of Operations Research, International Journal of Approximate Reasoning, Knowledge-Based Systems, Soft computing, International Journal of Industrial and Systems Engineering, Information Sciences, Expert Systems, Applied Mathematics and Computation, Applied Mathematical Modelling, International Journal of Financial Service Management, Journal of Global Information Management, Assembly Automation, Applied Economics Letters, Socio-Economic Planning Sciences, Journal of Environmental Technology and Management Energy, Energy policy, Journal of Medical Systems and many more.
Prof Emrouznejad is author / editor of several books including
"Applied Operational Research with SAS" (CRC Taylor & Francis),
"Modern Indices for International Economic Diplomacy" (Springer)
"Big Data and Blockchain for Service Operations Management"(Springer),
"Big Data Optimization: Recent Developments and Challenges" (Springer),
"Performance Measurement with Fuzzy Data Envelopment Analysis" (Springer),
"Big Data for Greater Good" (Springer),
"Data Envelopment Analysis with GAMS" (Springer)
"Managing Service Productivity" (Springer),
"Fuzzy Analytics Hierarchy Process" (CRC Taylor & Francis),
and "Handbook of Research on Strategic Performance Management and Measurement" (IGI Global).