Sustainability through behaviour change
Global sustainability problems such as food security, energy and water conservation – are ultimately rooted in human behaviour. Addressing these problems requires an understanding of how to support people to initiate and maintain changes to their behaviour.
The challenge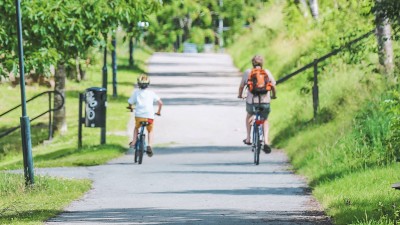 Sustainability-relevant behaviour change is a multidisciplinary challenge requiring the skills and knowledge of people such as psychologists, sociologists, economists, engineers, and computer scientists. Changing any given behaviour also requires grounded knowledge of the behaviour, the stakeholders for whom the behaviour is relevant, and the broader systems in which the behaviour is situated.
This theme will involve leading large projects that apply behavioural science to address multiple key sustainability-relevant behaviours in real-world settings, and thereby develop behaviour change science. Projects under this theme will not only draw on extant cutting-edge behavioural science but will also enable us to further theory, methods and applications in areas of key research need within behavioural science, such as understanding long-term behaviour change.
Many of the most pressing sustainability challenges are rooted in human behaviour. No one scientific discipline can address these challenges alone. With the Institute's backing, this multidisciplinary theme brings together the cutting-edge skills, knowhow, and passion of Surrey's world-leading scientists, allowing us to offer fresh new behaviour change solutions. The Institute has already been instrumental in creating opportunities to connect with organisations and networks invested in understanding and changing sustainability-relevant behaviours.
Dr Benjamin Gardner, Co-Lead
Co-leads
Biography
Dr Benjamin Gardner is recognised internationally as an expert researcher, lecturer and public speaker in the psychology of habitual behaviour. He joined Surrey in April 2022. Over his 15+ years of behavioural science research, he has published over 150 research papers and book chapters, mostly exploring how the concept of 'habit' can be drawn on to understand and change everyday human behaviours, with especial focus on health behaviours. He has given talks and hosted seminars and workshops with academic, practitioner, commercial and public audiences across the UK and Europe, and in Australia, Canada, Singapore, and USA.
Dr Gardner is founder and co-Director of the Habit Application and Theory group, and co-Lead of the Sustainability through Behaviour Change research programme at the University of Surrey Institute for Sustainability. He is co-Lead of the European Health Psychology Society Habit Special Interest Group. He holds editorial board positions at Health Psychology Review and Social Science & Medicine, and is a Consultant at British Journal of Health Psychology.
Dr Gardner's research relates to psychological processes that affect all behaviours. Nonetheless, the main behaviours that he has focused on to date have been health (e.g., sedentary behaviour and sitting, physical activity, dietary consumption) and environmentally relevant actions (e.g., travel mode choice). He has led funded research projects to develop novel habit-based interventions to reduce sedentary behaviour in office workers and older adults, and contributed habit and behaviour change expertise to funded work (e.g. MRC, NIHR) supporting health promotion among older adults, office workers, parents and children.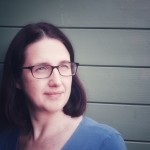 Dr Phillippa Lally
Senior Lecturer in Psychology
Biography
Pippa completed a BSc in Psychology at the University of Warwick, followed by an MSc and PhD in Health Psychology at UCL. Her PhD focused on habit formation and weight control.
Following her PhD Pippa was awarded an ESRC postdoctoral fellowship to build on her habit research. Over the next ten years Pippa worked on various research projects at UCL, including work on social norms and weight management in adults with learning disabilities, in between maternity leaves and career breaks to look after her young family.
In 2017, she returned to UCL to manage a trial of a habit-based health behaviour intervention for adults living with and beyond cancer. She is now Principal Investigator of a trial of an app-based intervention based on habit theory that promotes brisk walking in adults living with and beyond cancer.
In January 2023 Pippa joined the University of Surrey as Senior Lecturer where she became Co-Director of the Habit Application and Theory Research Group with Dr Benjamin Gardner. Dr Gardner and Dr Lally also co-lead the Sustainability through Behaviour Change programme of the Institute for Sustainability.