Sustainability, creativity and communication
This theme investigates the role of art, literature, theatre and other non-scientific forms of knowledge and communication (which might include embodied forms of knowledge/communication such as dance, sport and fashion) in sustainability debates and projects.
Theme aims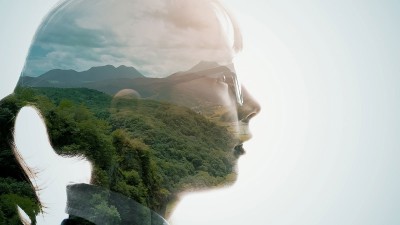 We will explore, through scholarly enquiry, how exactly these mediums make, or could make, significant contributions to contemporary environmental concerns. Then additionally this theme has a creative dimension, whereby we seek to identify, devise, curate and amplify innovative ways of inspiring people to live more sustainably.
The two strands will generate a symbiotic feedback loop: our interdisciplinary scholarly enquiries will offer insights applicable to our creative, outreach activities, while the latter constitutes a form of research-through-practice allowing us to assess the affordances and pitfalls of different artistic and communicative media.
Research questions
Initial research questions include:
What is the role, or potential role, of aesthetics in the fashioning of images and accounts of sustainability?
What part can imagination and creativity play in generating, communicating and experiencing new visions of sustainable living?
What ecological lessons are encoded in the myths, folktales and practices of traditional or indigenous cultures around the world, and how should we translate those lessons into our own culture?
Equally, how can we translate the lessons of modern environmental science into terms that are persuasive for diverse cultures and communities, both locally and internationally?
'Translation' is therefore another important focus for this programme: translation between languages, but also between different discursive modes, different media (e.g, text, visual images, music, scenography) and different communities and audiences (e.g., scientists and non-scientists).
The Institute has enabled us to make connections with scholars who share our interests across the University which we would not have made otherwise. It has been extraordinary to discover the range of departments in which similar research is carried out. We are beginning to make plans for collaborative works across different fields and the institute has been a catalyst for this.
Co-leads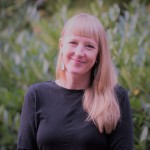 Kathryn Downton
Senior Lecturer - Theatre Production
Biography
Senior Lecturer in Theatre Production at Guildford School of Acting specialising in the scenic arts.
Before coming to Surrey I worked for 20 years as a freelance production creative working in theatre, events, T.V and film making props, painting sets and creating wonderful environments. For many years I taught alongside my industry career in H.E, F.E and the apprenticeship sector, and I now specialise in sustainable production practices.
As an advocate for the Theatre Green Book, I sit on their advisory committee and convene the education panel.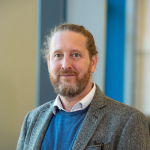 Dr Carl Thompson
Reader in English Literature
Biography
Carl joined Surrey in September 2017, having previously been at St Mary's University, Twickenham. Prior to that (2003-2016) Carl was Reader in English Literature and Travel Culture at Nottingham Trent University, and from 2000-2003 Junior Research Fellow in English at Trinity College, Oxford.
Carl completed his DPhil at Oxford University in 2001. This became the basis of his first book, The Suffering Traveller and the Romantic Imagination (Oxford University Press, 2007). Since then he has published extensively across a range of research areas. He is the author of Travel Writing (2011) in Routledge's New Critical Idiom series, and more recently edited The Routledge Companion to Travel Writing (2016). His main research focus in recent years has been on women travel writers in the 18th and 19th centuries. He has just completed a scholarly edition of Jemima Kindersley's Letters from Teneriffe, Brazil, the Cape of Good Hope and the East Indies (1777) and Maria Graham's Journal of a Residence in India (1812) for the Chawton House Library / Taylor and Francis series Women's Travel Writings in India and is currently completing a monograph on Maria Graham (1785-1842) for Oxford University Press.
Carl also maintains an interest in maritime culture and the literary depiction of the sea in this period, with a particular focus on representations of shipwreck. His principal publications in this area have been two edited collections, one of primary materials - Romantic-Era Shipwreck Narratives: An Anthology (Trent Editions, 2007) - and one of critical reflections - Shipwreck in Art and Literature: Images and Interpretations from Antiquity to the Present Day (Routledge, 2013).