Research
Our research is multidisciplinary and covers a wide range of areas. Members work on cross-cutting themes, addressing the "grand challenges" in energy, healthcare, information technology, sustainable technology and more generally, technologies associated with "quality of life".
Current PhD Projects
Projects are very often formulated through discussions between prospective students and individual staff members, so if there is an area that interests you but you are unable to find the specific project listed, please contact us to discuss further.
Research areas
Our research is conducted in close collaboration with colleagues in other divisions within the University and in industry.
Research laureates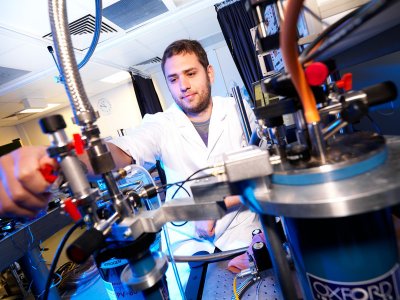 We recognise the most significant contributions to our activities by our staff and students on an annual basis by awarding ATI Research Laureates each year. There is a maximum number of awards, which will be considered by the management committee, and presented to the director who will make the final decision.
The process is to reward excellence and outstanding contributions by individuals, particularly in leading activities and enabling excellence that is evidenced quantifiably. The same 'activity' may not be reconsidered in the following year(s), should it have won an award in any previous year. The decision of the award committee is final. 
A laureate can get an award for two years running and then will be acknowledged in the following year, before qualifying once more. The scheme set up by the management committee is to encourage excellence, wherever it is found.
2021 laureate winners
Winners and contribution highlights over the last year.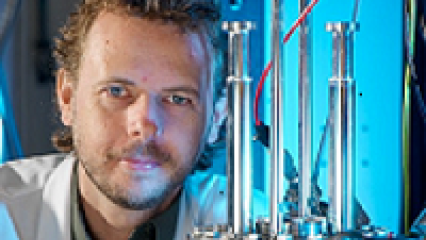 For his contribution to the Innovate UK and New Horizons grants and maintaining the FIB.
The focused ion beam activity has been a continuous theme in the ATI for over 16 years. Covering both device fabrication and characterisation it has expanded from our original Ga FIB to the current five instruments capable of utilising many different ion sources and has further expanded into deterministic implantation of single ions for quantum technologies. 
Two areas of new and novel research connected to the FIBs have led to new funding opportunities from Innovate UK and EPRSRC New Horizons program. The Innovate project is partnered with Ionoptika a leading manufacturer of ion beam systems to develop new ion sources utilising rare earth elements for deterministic ion implantation. The New Horizons project builds on our new method of introducing strain into group iv semiconductors (DOI:https://doi.org/10.1103/PhysRevMaterials.5.124603) and if successful will result in a major development for silicon photonics - a direct band gap material capable of lazing and compatible with silicon processing.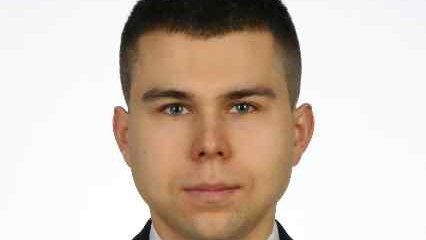 For his contributions to research in high impact publications such as iScience and winning the Gold award at Carbon Conference.
We have developed a unique plasma-enhanced-chemical-vapour deposition (PECVD) system that allows to provide the next-generation of composite and polymeric materials.  This system produces a space-qualifiable surface nano-barrier consisting of plasma enhanced moisture and outgassing barrier multifunctional-superlattice structure. This structure blends within the mechanical properties of the composite, thus becoming part of the composite itself. The resulting enhanced composite features physical and mechanical properties that are superior to the underlying composite, while remaining impervious to moisture and outgassing effects. Furthermore, it allows to adjust thermo-optical properties required by each application. 
We demonstrated production capabilities for various Earth, Observation, Navigation and Science (ENS) missions and spin-off applications. The technology underwent harsh rigorous and environmental test campaigns for the spaceflight and started to be co-funded by the German Aerospace Center (DLR) and the European Space Agency (ESA) who are paying close attention to this research.  Airbus funds this project and decided based on these research outcomes to progress with the industrialisation of the facility which team develops to make operational at the Airbus production site.
For his contributions to research in high impact publications such as NanoEnergy.
In our recent work published in Nano Energy (https://doi.org/10.1016/j.nanoen.2021.105819), we have developed an eco-friendly autonomous triboelectric smart sensor that could be potential enough to identify the dangerous driving behavior behind the wheel and make roads safer. Biocompatible materials including silk cocoon waste and silicone rubber are utilized to develop such soft and skin-friendly triboelectric sensors, which can easily incorporate into the wearables or placed within the fabric of the steering wheel, horn, gear stick, and brake pedal. Consequently, the triboelectric smart sensors coupled with an AI system could significantly identify the drivers' activities within the car and flag the potentially dangerous driving trends, including slow brake reaction times, etc. 
This work attracted widespread attention from media (e.g., phys.org, electronicsforu, etc.), also featured as the cover image of Nano Energy, in May 2021 issue (https://www.sciencedirect.com/journal/nano-energy/vol/83/suppl/C).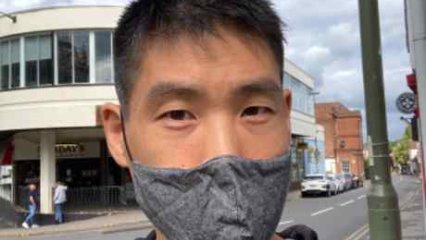 For his contributions to research in high impact publications such as Quantum Reports and for his contribution to the Templeton Trust grant.
Dr Kim's group has been focusing on developing photon-based technologies to probe biological sciences, treat diseases and invent bio-quantum tools. Along the line, we have been participating in the team for the project, "The quantum arrow of time" (https://www.surrey.ac.uk/arrow-of-time), funded by a philanthropic grant by the John Templeton Foundation (£2.1 M) in 2021.
In this project, we aim to conduct experiments based on ultrafast optical spectroscopy, molecular biology and genetic engineering techniques to advance our understanding of how the 'arrow of time' manifests at the quantum scale and has implications for the quantum aspects of life. In addition, a recent review (Quantum Biology: An Update and Perspective, https://www.mdpi.com/2624-960X/3/1/6) published by Dr Kim and co-authors highlights the current status of some putative candidates for biological molecules and biomolecular systems that give rise to quantum mechanical effects in living systems.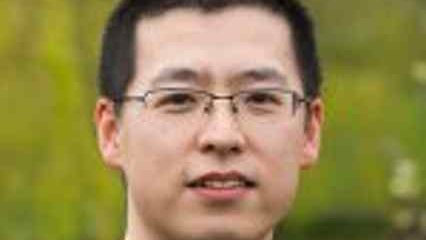 For his high impact paper in Nano Energy.
For the published research work (https://doi.org/10.1016/j.nanoen.2020.105249), we demonstrated that functional molecular interface engineering (FMIE) is an efficient and facile method that synergistically reduces the interfacial recombination in inverted perovskite solar cells (PSCs). The FMIE is a solution-processed means that introducing functional molecules, the fluorene-based conjugated polyelectrolyte (CPE) and organic halide salt (OHS) on both contacts of the perovskite absorber layer. Through the FMIE, the champion PSCs with an inverted planar heterojunction structure show a remarkable high open-circuit voltage (VOC) of 1.18 V whilst maintaining a fill factor (FF) of 0.83, both of which result in improved power conversion efficiencies (PCEs) of 21.33% (with stabilized PCEs of 21.01%). Our study provides a straightforward avenue to fabricate highly efficient solar cells and suggests the significance of simultaneously modifying the interfaces between perovskite and charge transport layers. The results were then testified by a similar study (https://doi.org/10.1002/aenm.202002004) and this idea is also widely adopted by research groups in the following time (such as DOI: 10.1126/sciadv.abj7930).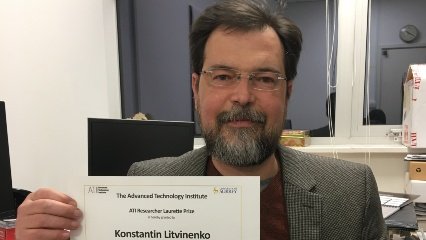 For his contributions to research in high impact publications such as Nature Communications.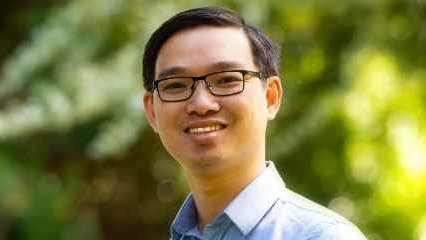 For his contributions to research in high impact publications such as Nature, Light: Science and applications paper and Advanced Functional Materials.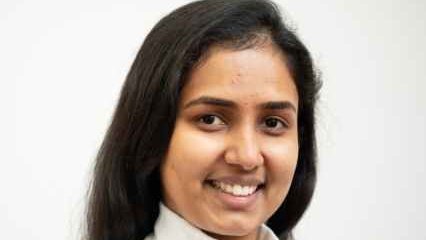 For her contributions to research in high impact publications such as Advanced Sciences.
Prabodhi's research work focuses on fabricating high performance X-ray detectors based on organic-inorganic hybrid semiconductors. Recently, her research work paved the way to realise hybrid X-ray detectors with ultra-low dark currents well within the industrial standard of 10 pA mm-2, which is driven by the vertical phase segregation in BHJ blends to enable the lowest dark currents reported so far for organic or hybrid X-ray detectors (Nanayakkara et al, Adv. Funct. Mater. 2021 31(8), 2008482).
In addition, her research work also extended towards identifying the key design considerations for fabricating curved hybrid X-ray detectors. It was identified that organic semiconductors with higher molecular weights and flexible substrates with higher thickness are required to realise mechanically stable curved X-ray detectors. Such curved detectors displayed mechanical robustness up to bending radius as small as 1.3 mm, with a stable detector performance even after 100 repeated bending cycles (Nanayakkara et al, Adv. Sci. 2022, 2101746).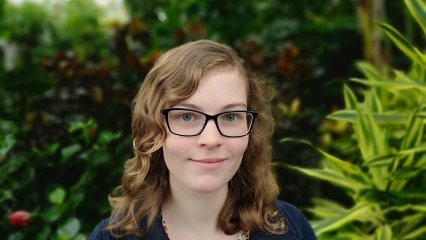 For contributions to Equality, Diversity, and Inclusion.
Throughout her PhD, Daisy has actively worked towards creating a more diverse and inclusive environment at Surrey and beyond. Her activities include sitting on the physics EDI committee, founding and managing the 'Neurodivergent in STEM' project, founding and co-chairing the Surrey Neurodiversity Networks, sitting on the Student Minds Student Advisory Committee, and being the peer mentoring coordinator for IPPSnet. She champions an intersectional approach to inclusion but particularly focuses on accessibility, disability and neurodiversity. Daisy has written widely on EDI topics in her own blog and as a guest blogger as well as regularly giving talks and engaging with the media about her experiences as a neurodivergent physicist.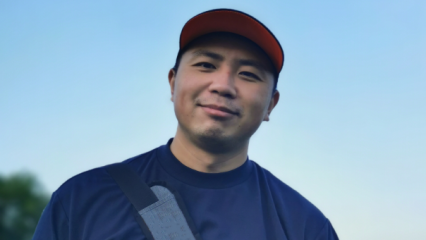 For his contributions to research in high impact publications such as Advanced Functional Materials.
Jing Zhang's research target is to achieve high-performance, long-term stable, and mechanical robust flexible perovskite solar cells (f-PSCs) at a lower cost. To reach this target, carbon nanotubes (CNTs) were integrated with f-PSCs. After spending many efforts within last year, the efficiency of CNT-based f-PCSs has been upraised to ~18% with excellent environmental stability, setting a new efficiency record for ITO-free f-PSCs (Adv. Funct. Mater. 2021, 31, 2104396).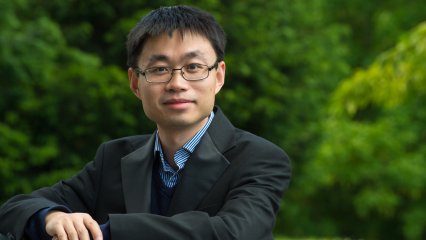 For contributions to research in high impact publications such as Advanced Materials and for his contribution to the EPSRC grant "High-Efficiency Flexible and Scalable Halide-Perovskite Solar Modules".
Over the last year, Dr Wei Zhang's group has published in some of the highest impact journals in the field of research. His work in Nature Materials (https://www.nature.com/articles/s41563-021-01097-x) will challenge existing assumptions and encourage new efforts to understand and ultimately harness these effects – to deliver high-efficiency solar cells as well as new devices with new functionality. His work Nature Electronics (https://www.nature.com/articles/s41928-021-00624-7) will accelerate the development of emerging data communication technology for rapid entry to the market in the next decade.  
Dr Zhang's research outputs have broad impacts (with annual citations over 2000 times) and are widely reported by ScienceDaily, MRS Bulletin, Chemistry Views, PHY.ORG, etc. His research programme has gone from strength to strength, with the winning of the £2.3M Engineering and Physical Sciences Research Council (EPSRC) grant in a very difficult and tight fiscal year for the research councils. He has been selected as a Global Highly Cited Researcher by Clarivate Analytics in 2019, 2020 and 2021. He is the winner of the 2021 Vice-Chancellor's Award for Researcher of the Year, recognizing for his outstanding achievements in research.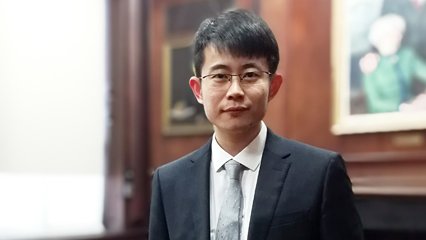 For his contributions to research in high impact publications such as Matter. 
The Covid-19 pandemic has had an enormous impact on the entire scientific community, with many of us asking how our work could help those suffering from similar future medical emergencies.
In our recent work published in Matter (https://doi.org/10.1016/j.matt.2020.12.002),  we developed a smart contact lens, which features a mesh sensor layer that can measure levels of light, temperature and even glucose in tears to monitor for health complications, and not interfere with either blinking or sight of vision. This work attracted widespread attention from media (e.g., the Times, Daily Mail) and inquiries or investment intentions from the industries.
2020 laureate winners
Winners and contribution highlights over the last year.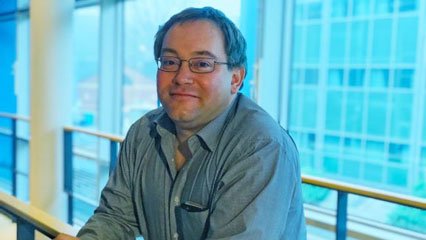 We have developed a technology platform that allows the deposition of property-enhancing coatings on engineering-relevant substrates at room-temperature. In particular, on carbon-fibre reinforced composite materials used in spacecraft. Examples of property enhancement include improving the dimensional stability of critical-dimension components (such as those used for optical structures in space), emissivity coatings for controlling the thermal properties of satellites, and improving composite toughness.
Together, these improvements eliminate the need for various other satellite components, reducing weight and extending spacecraft durability and capability.
The technology is being up-scaled at Airbus to be deployed onto next-generation Sentinel spacecraft for Earth observation and also on up-coming space telescopes for deep-space exploration. We have used a low substrate-temperature growth method to grow a sparse-density carbon-nanotube forest (CNF) on heat-sensitive indium-tin-oxide (ITO) and fluorine-doped tin oxide (FTO) for use a charge-collectors in Perovskite solar cells. Despite the strong optical absorption and high growth temperature that is normally associated to CNF's, our novel approach has allowed for low-temperature growth, leading to spar-density forests that allow significant light transmission, suitably apt for solar-cells. These have achieved efficiencies up to 16 per cent.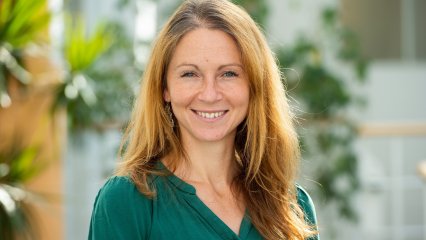 Dr Bailey's team have been working on an EPSRC funded fellowship, to deliver molecular imaging alongside elemental imaging that is traditionally provided alongside ion beam analysis. We are currently working with collaborators at GSK, Public Health England, NPL and Rutgers University New Jersey to demonstrate early applications.  We recently were successful in obtaining an EPSRC grant (£1.2M) for high resolution ion beam analysis, which will give an added dimension to the elemental imaging. 
During the COVID pandemic, our mass spectrometry, measurement and clinical skills were put to work, when we repurposed our lab and team to collect samples for the COVID-19 Mass Spectrometry Coalition.  We have collected 100 patient samples which are biobanked at Surrey, been awarded £2M UKRI funded and published a letter in the Lancet.  Our early results are showing changes to sebum upon COVID infection, which may be used clinically for diagnosis or treatment.
Dr Dudem's research interest is mainly focused on harnessing or sensing the various mechanical agitations available in the surrounding environments, which are usually unattended. In this regard, he developed the wearable, flexible, cost-effective, robust, biodegradable, and humidity-resistant triboelectric nanogenerators (TENGs), which can be paired with AI systems to recognize the various functionalities of distinct human body parts.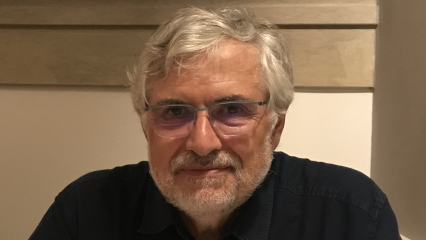 Protein molecules are the building blocks of life and a knowledge of their role is crucial to understanding disease and developing new drugs.  About one third of all proteins contain small numbers of metal atoms which are essential to their function, and a long-standing problem in proteomics is identifying and quantifying these.  Currently available methods lack specificity or accuracy and are too slow for routine screening of large numbers of samples. 
Building on techniques of Ion Beam Analysis (Proton Induced X-ray Emission and Rutherford backscattering using a microfocused MeV proton beam), I and a colleague In the Biochemistry Department in Oxford have developed a high throughput method for precisely identifying and quantifying the metals in up to 100 protein samples in an unattended overnight run.  
Two preliminary surveys of randomly selected known samples have shown that up to 50% of the metalloprotein entries in the Protein Data Bank (PDB, https://www.rcsb.org) could have incorrect metal assignments.    
The implications of this are huge.  Millions of protein structures are downloaded from the PDB each day and used to support fundamental biological and pharmaceutical research. Hundreds of thousands of these may contain incorrect metals, which could invalidate much of this work. 
More details are available in this University of Surrey press release: https://www.surrey.ac.uk/news/new-groundbreaking-method-could-improve-accuracy-data-used-produce-lifesaving-drugs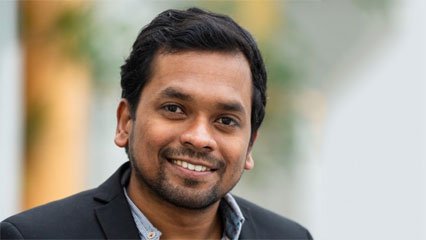 Hybrid organic-inorganic semiconductors form the basis for next generation optoelectronic devices for energy harvesting, light emission and sensing activities.
Recent work published in ACS Nano (2019, 13, 6, 6973–6981) highlight the potential for these material for X-ray imaging applications while our work on approaching theoretical limits for low bandgap solar cells (Journal of Materials Chemistry A, 2020, 8, 693-705) and our review on Perovksite tandem solar cells (Journal of Materials Chemistry C, 2020,8, 10641-10675) highlights the promise of our approach for such systems for a future based on renewable energy technologies.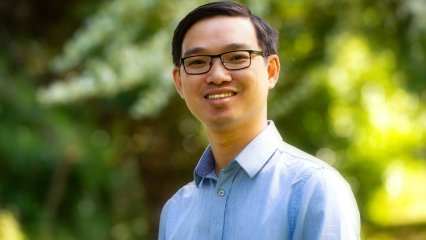 Consolidating collaboration in the UK and abroad, Dr Sporea has been focusing on developing new device structures for large area and printed electronics. A major hurdle in the path of acceptance of new technology in industry is the repeatability of performance and device maufacturability.
In this study, the research showed that controlling contact properties at the nanoscale we are able to significantly increase the robustness of IGZO transistors for analog applications, in an effort spanning advanced fabrication and simulation.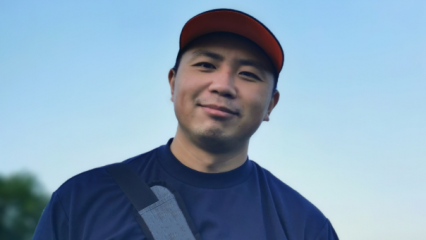 Jing Zhang's research target is to achieve high-performance, long-term stable, and mechanical robust flexible perovskite solar cells (f-PSCs)at a lower cost. To reach this target, carbon nanotubes (CNTs) were integrated with f-PSCs. After spending many efforts within last year, the efficiency of CNT-based f-PCSs has been upraised to ~16% with excellent environmental stability. (This research work is now under drafting).
Moreover, a review paper, which systematically analysed and summarised the breakthroughs of flexible perovskite solar cells that were made in the last 5 years, was published on Materials Today on May 2020.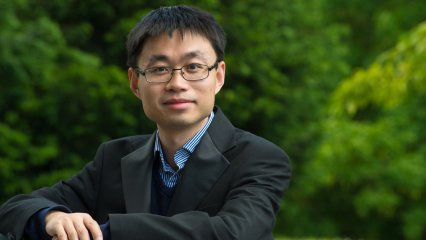 Perovskite solar cells are at the forefront of next-generation photovoltaic technologies.
Our recent work on highly efficient inverted perovskite solar cells through device structure engineering (Advanced Materials Interfaces 2020, 2001121) and interface modification (Nano Energy 2020, 78, 105249), as well as the recent review articles on flexible (Materials Today 2020, (https://doi.org/10.1016/j.mattod.2020.05.002) and tandem solar cells (Chemical Reviews 2020, 120, 9835-9950) showcase this exciting research field and future applications, which are expected to accelerate the commercialization of this low-cost and high-efficiency photovoltaic product as a major competitor to the traditional crystalline silicon solar cells in the next few years.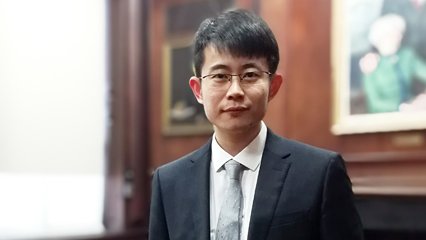 Over the last year, Dr Yunlong Zhao awarded the New Investigator Award from the Engineering and Physical Sciences Research Council (EPSRC) to develop a new lithium-ion battery technology that is capable of capturing CO2 emissions.
Dr Zhao also produced the ultra-small nanowire field-effect transistor probes for intracellular recording, which was published on Nature Nanotechnology (DOI: 10.1038/s41565-019-0478-y). This achievement is considered as one of the leap forward in high-resolution human-machine interfaces.