People
The Centre for the Study of Global Power Competition (CGPC) is staffed by experts from the Departments of Politics, the School of Law, Surrey Business School, and the School of Economics. We host a network of experts from around the world, providing regional insight into the dynamics of global power competition and lending CGPC a truly global perspective.
Meet the team
Directors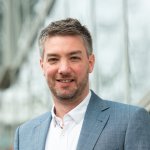 Dr Nicholas Kitchen
Senior Lecturer in International Relations; Director, Centre for the Study of Global Power Competition (CGPC)
Biography
I joined Surrey in 2018 from the London School of Economics, where I had been Assistant Professorial Research Fellow in the United States Centre, Executive Director of the LSE Diplomacy Commission, and Head of Analysis at LSE IDEAS.
I am a Senior Fellow of the Higher Education Academy, a Visiting Fellow at LSE IDEAS, and Treasurer and Acting Convenor of the US Foreign Policy Working Group of the British International Studies Association.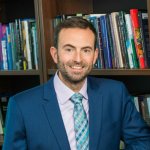 Dr Joshua Andresen
Associate Professor of National Security and Foreign Relations Law
Biography
Joshua (JD, Yale; PhD, Northwestern) is an international lawyer working in national security and human rights law. His areas of expertise range from the law of armed conflict and international human rights law to anti-money laundering and countering the financing of terrorism, including sanctions compliance and the regulation of cryptocurrencies and exchanges. Joshua's recent writing has focused on legal questions that arise in modern conflict and counterterrorism operations due to power asymmetries, the geography of the battlespace, and technological developments, with influential pieces appearing in the Yale Journal of International Law, the Harvard National Security Journal, and an anthology by Oxford University Press. Given the practical focus of his work, Joshua has been called upon to advise states, provide expert opinions for international tribunals, and contribute to the work of UN Special Rapporteurs.
Staff Jessica Mathew
Centre Administrator and Research Assistant