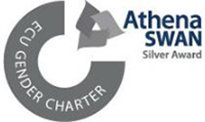 Section of Chronobiology
Discover the Section of Chronobiology, which is devoted to the study of all aspects of biological timing (ultradian, circadian and seasonal rhythms) in a range of models, particularly humans.
Current research
Chronobiology has been a research strength at the University of Surrey since 1978, and experts from the Section are in frequent demand for media and consultancy work.
Our current research, which has recently been published in journals such as Current Biology, eLife,  Nature Communications, Proceedings of National Academy of Sciences, covers the following areas:
Central and peripheral clock mechanisms in humans and animal models.
Molecular mechanisms underlying synchronisation of rhythms by light, melatonin, and food.
Optimisation of treatment of circadian rhythm sleep-wake disorders in shift workers, blind people and the elderly.
Interaction between circadian rhythms, sleep, metabolism and cardiovascular function in general populations, shift workers and disease (Type 2 diabetes, cardiovascular disorders and liver disease, HIV infection).
Chrononutrition, and circadian rhythms and sleep as a global health issue.
Supporters and partners
Our research is supported by:
Academy of Medical Sciences
BBRSC
EU
MRC
NIH
Industrial partners.
We have wide international links with a range of organisations, including:
Northwestern University
University of Aberdeen
University of Bath
University of Bristol
University of Edinburgh
University of Groningen
University of Padova
University of São Paulo
University of Witwatersrand.
Meet the team
Section lead
Section members 
Past staff
Postdoctoral research fellows
Postgraduate researchers Postgraduate researcher Postgraduate researcher Postgraduate researcher Postgraduate researcher
Research Assistants Research assistant
Technical support Senior Laboratory Technician UPLC-MS (Chronobiology) Senior Laboratory Technician (Bioimaging & RPS)
Past Postdocs and postgraduate researchers Postgraduate researcher Postgraduate researcher Postgraduate researcher