Research
Our work ranges in scale from nuclear physics to interplanetary space exploration, and we have an enviable reputation for the contributions we have made towards a variety of challenges faced by our society. These challenges include improving our environment, health, communications, transport, security, information technologies, energy and water.
About our research
We believe in the importance of linking fundamental scientific research to engineering applications, so many of these activities are underpinned by strong industrial links, and several successful spin-out companies have resulted from this. About half of our income comes from Research Councils UK (principally EPSRC), a third from the EU, and the rest mainly from industry (our largest clients being EADS Astrium, Rolls Royce, E.on, Toyota, AWE and QinetiQ).
Impact we are making
Our academics and researchers show how we're making a positive impact on society both locally and globally.
Research in focus
Research in Focus is a new magazine we have developed to showcase the exciting and ground breaking work being conducted in the Faculty of Engineering and Physical Sciences.
Livings labs
Applying current research and innovation to address real-world issues using the University campus and surrounding communities as a test-bed.

Innovation for health
Innovation for health research in the Faculty for Engineering and Physical Sciences includes: medical engineering such as biomedical, chemical, electrical and physical sciences such as chemistry, computing, mathematics across many medical indications. Our research helps to diagnose, treat, recover from and prevent illness and disease.
Research by school and department
The Faculty's research takes place predominantly within large, coherent groups whose mass and state-of-the-art facilities provide unique opportunities for pursuing a wide variety of topics, many of them with a multidisciplinary flavour drawing on academic staff from multiple disciplines.
Faculty Research and Innovation team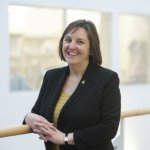 Professor of Ceramic Materials, Associate Dean (Research and Innovation)