Research
Our work ranges in scale from nuclear physics to interplanetary space exploration, and we have an enviable reputation for the contributions we have made towards a variety of challenges faced by our society. These challenges include improving our environment, health, communications, transport, security, information technologies, energy and water.
About our research
We believe in the importance of linking fundamental scientific research to engineering applications, so many of these activities are underpinned by strong industrial links, and several successful spin-out companies have resulted from this. About half of our income comes from Research Councils UK (principally EPSRC), a third from the EU, and the rest mainly from industry (our largest clients being EADS Astrium, Rolls Royce, E.on, Toyota, AWE and QinetiQ).
Take a look at the research outputs for University of Surrey on the Nature index site.
Research excellence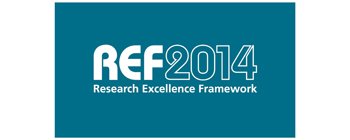 In the latest UK Research Excellence Framework (REF 2014), Surrey achieved a 'Research Power' ranking of 22nd out of 106 institutions for its research in engineering and the physical sciences (REF Panel B).
The Faculty improved its quality rating score in each of the five key research areas where it made a submission, compared to the previous research exercise (RAE) in 2008.
Rated as world-leading or internationally excellent
93 per cent of our electrical and electronic engineering research
93 per cent metallurgy and materials research
84 per cent of our physics research.
In the General Engineering category, 80 per cent of our research was also rated as world-leading or internationally excellent.
Impact in conversation
Our academics and researchers show how we're making a positive impact on society both locally and globally.
Themes, groups and centres
Our research strategy encompasses 10 multi-disciplinary themes which our groups and centres work in.

Innovation for health
Innovation for health research in the Faculty for Engineering and Physical Sciences includes: medical engineering such as biomedical, chemical, electrical and physical sciences such as chemistry, computing, mathematics across many medical indications. Our research helps to diagnose, treat, recover from and prevent illness and disease.
Postgraduate training
We are proud of our record in postgraduate training and we offer a rich variety of research topics for PhD study, through the traditional routes and also through our highly successful EngD programmes.

Research opportunities
We are keen to support fellowship applications for talented applicants so we have listed some current fellowships.
Faculty Research and Innovation team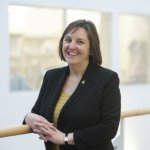 Professor of Ceramic Materials, Associate Dean (Research and Innovation)