Winter school programme
The 3rd Annual UK Cyber Security PhD Winter School will run over three days, from Monday 10 January 2022 to Wednesday 12 January 2022.
Programme
Monday 10 January
Morning: Keynote speaker Andrew Fitzmaurice, CEO of Templar Executives, followed by a selection of inspiring talks from academics and researchers across the UK.
Afternoon: Keynote speaker Lizzie Coles-Kemp, RHUL, followed by an interactive group activity solving real life security and privacy problems. Great opportunity to meet and network with other PhD students from other universities and share ideas.
Evening: Pub quiz hosted by Chris Ensor, Deputy Director National Technical Authority, NCSC, with a range of challenging questions. This is an opportunity to get together locally in teams to network and socialise. Food tokens will be provided.
9:30am – 9:45am

Welcome and introduction

Steve Schneider

9:45am – 10:30am

Keynote (chaired by Dan Prince)

Is Cyber Security a Silver Bullet for Business?

Andrew Fitzmaurice

Talks
 
Track A (chaired Catalin Dragan)
Track B (chaired by Shujun Li)
Track C (chaired by Keith Martin)
10:30am – 11am

Group dynamics, social identity and decision in hacking communities

John McAlaney

Adversarial training for robust ML-based network intrusion detection systems

Sandra Scott-Hayward

Trust and security in vehicular networks

Asma Adnane

11am – 11:30m

Is Digital Privacy about Power?

Ruba Abu-Salma

AI-Driven Optimisation of Cyber Security Strategies and Behaviours

Manos Panaousis

Byzantine Consensus in Modern Permissioned Blockchains: Algorithms and Abstractions

Gregory Chockler

11:30am – 12 noon

Research at NCSC

Paul Waller

Cyber Security in Interconnected Critical National Infrastructure

Sridhar Adepu

Trust-based Consensus Protocols

Muhammad Usman

12 noon – 12:30pm

Cyber Persistence Theory: redefining national security

Richard J. Harknett

 

Interdisciplinary research on online messaging on violent extremism

Harmonie Toros

12:30pm – 1pm

Debate teams briefing

Dan Prince

1pm – 2pm
Lunch
2pm – 2:45pm

Keynote (chaired by Lynne Coventry)

Working with Security and Privacy Particularities at Scale

2:45pm – 5pm

Group activity

Inclusive privacy and security

Lynne Coventry, Nishanth Sastry, Jason Nurse

6:30pm – 8:30pm

Pub quiz (hosted by Chris Ensor, chaired by Keith Martin)
Tuesday 11 January
Morning: Several exciting international talks including talks about international funding opportunities and a panel session with opportunity to ask questions. Learn how to build your own international network and find out what opportunities there are for newly graduated researchers and postdocs.
Afternoon: Stimulating debate afternoon where teams will debate for and against several security-based statements, judged by expert researchers and academics. Fantastic opportunity to improve your presentation skills, explain your own ideas and analyse different viewpoints. There will be an opportunity for staff and students not debating to watch.
9:30am – 10am

Keynote (chaired by Shujun Li)

British Council

Jen Bardsley

10am – 10:30am

Talk (chaired by Pete Burnap)

Opportunities from more funders in the UK and elsewhere

Shujun Li

10:30am – 11:15am

Talk (chaired by Pete Burnap)

Building long term, successful collaborations across international borders

Helge Janicke

11:15 – 11:30
Break
11:30am – 12:30pm

Discussion panel (chaired by Shujun Li)

International research collaboration: UK-EU and beyond

Karen Renaud, Peter Y A Ryan, Andreas Gutmann and Agnieszka Kitkowska

12:30pm – 2pm
Lunch
2pm – 4:30pm

Preliminary debate rounds (chaired and judged by Dan Prince, Steve Schneider, Irene Anthi, Keith Martin, Pete Burnap, Shujun Li, Lynne Coventry, Ian Johnson, Pascal Berrang, Alan Woodward, Jassim Happa and Manos Panaousis)

Dan Prince

4:30pm – 5pm
Debate finals and prizes
Wednesday 12 January
Morning: Session led by PhD students, co-organised with the PhD Network. Cyber Threat Investigation: As part of a diverse team of cyber investigators, help identify, detect, and mitigate the behaviours of a fictional Advanced Persistent Threats (APT) campaign in a race against time.
Afternoon: Capture the Flag competition hosted by Hack the Box. In teams you will tackle 20 challenges ranging in difficulty.
9:30am – 12:30pm

Student session

Cyber Threat Investigation

Rob Pell, Sarah De'Ath, Taylor Robinson (PhD Network)

12:30pm – 12:45pm

Closing session and prize giving

Steve Schneider

12:45p, – 1:45pm
Lunch
1:45pm – 2pm

Capture the Flag Competition registration

2pm – 5pm
Capture the Flag Competition (hosted by Hack the Box)
Keynote speakers and panellists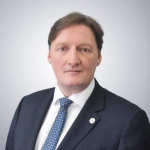 Biography
Andrew is CEO of Templar Executives, an international, award winning Cyber Security advisory company; he leads an expert management team delivering world-class Cyber Security consultancy services and solutions. Andrew specialises in government and commercial sector board-level engagements and transformational change programmes to enhance business performance. He has also established the Templar Cyber Academy whose range of courses and training are uniquely certified by NCSC, CIISec and BCS.
A thought leader and accomplished speaker and author, Andrew is regularly invited to contribute and speak on Cyber Security, Information Assurance and Governance topics. He in partnership with Lancaster University has led the development of a Cyber Security MBA aimed at senior executives. As a Visiting Professor at Oxford University he has taught on the PhD course and is an Expert Advisor to the Global Cyber Capacity Building Centre based at the Oxford Martin School at Oxford University. He is also advising on the FCO Commonwealth Cyber Security Programme as a mentor to Ministers from the Commonwealth Countries. Andrew was an expert witness for the 2013 Caldicott Review and since 2018, Andrew and his team have provided executive training for over 3,500 NHS Trust board members and through NHS Digital, supplied Cyber operational support to over 30 health organisations.
Andrew's background includes 18 years in the military specialising in air command and control. He has worked in the Cabinet Office where he set up and ran the Office of the Government Senior Information Risk Owner (OGSIRO). Andrew has also been closely involved in authoring key publications and policies including: The Data Handling Review; The IA Diagnostic Methodology; the Ministry of Defence Information Assurance Strategy and the UK's National Information Assurance/Cyber Security strategies.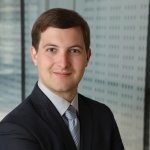 Biography
Andreas Gutmann is a London-based researcher at OneSpan, a publicly traded cybersecurity company headquartered in Chicago, Illinois and a leading provider of multi-factor authentication, electronic signature and anti-fraud technologies. He received his PhD from University College London and his MSc from Karlsruhe Institute of Technology. Andreas is an alumni of the Marie Skłodowska-Curie Actions, the EU's most competitive and prestigious research and innovation fellowship programme. He previously invented novel security protocols for human-computer interaction, discovered and reported security vulnerabilities in the software of vendors such as Apple, and influenced several product lines at OneSpan. His recent public research activities are centred around usability, security and privacy of financial services.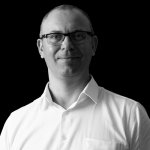 Helge Janicke
Cyber Security Cooperative Research Centre
Biography
Professor Helge Janicke is the Research Director of the Cyber Security Cooperative Research Centre. He is affiliated with Edith Cowan University and holds a visiting Professorship in Cyber Security at De Montfort University (DMU), UK. Prof. Janicke's research interests are in the area of cyber security, in particular with applications in critical infrastructures using cyber-physical systems, SCADA and Industrial Control Systems.  His current research investigates the application of Agile Techniques to Cyber Incident Response in Critical Infrastructure, Managing Human Errors that lead to Cyber Incidents, and research on Cyber warfare and Cyber peacekeeping. Prof. Janicke established DMU's Cyber Technology Institute and its Airbus Centre of Excellence in SCADA Cyber Security and Forensics Research.  He was the Head of School of Computer Science at DMU before taking up his current position. He founded the International Symposium on Industrial Control System Cyber Security Research (ICS-CSR) and has contributed more than 150 peer reviewed articles and conference papers to the field from his collaborative research with industry partners such as Airbus, BT, Deloitte, Rolls-Royce, QinetiQ, and General-Dynamics.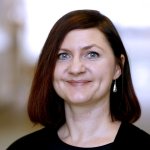 Agnieszka Kitkowska
Karlstad University, Sweden
Biography
Agnieszka Kitkowska is a postdoctoral researcher at Service Research Centre (CTF) at Karlstad University, Sweden. She has a multidisciplinary background, holding a Master's degree in Computing from Edinburgh Napier University, Scotland, and a Master's degree in History of Art and Culture from the University of Nicolaus Copernicus in Torun, Poland. She obtained her Ph.D. in Computer Science from Karlstad University. Agnieszka's doctoral research focused on investigating privacy-related decisions. In particular, on different factors that affect the relationship between attitude and behavior. Her Ph.D. was a part of the EU-funded Privacy&Us Innovative Training Network, enabling international collaborations through regular meetings with project participants and work at different academic and industrial institutions. Her research interests range from building usable and transparent privacy displays based on techniques combining HCI, psychology, and behavioral sciences, to user research beyond the field of privacy.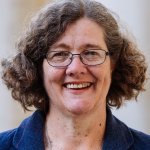 Karen Renaud
University of Strathclyde
Biography
Karen Renaud is a Scottish computing Scientist at the University of Strathclyde in Glasgow, working on all aspects of Human-Centred Security and Privacy. She was educated at the Universities of Pretoria, South Africa and Glasgow. Her research been funded by the Association of Commonwealth Universities, the Royal Society, the Royal Academy of Engineers and the Fulbright Commission.  She collaborates with researchers in South Africa, Germany, Denmark, Australia, Italy, Zimbabwe and across the United States of America.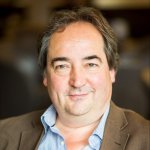 Biography
Peter Y A Ryan is full Professor of Applied Security at the University of Luxembourg since 2009. Since joining the University of Luxembourg he has grown the APSIA group that is now around 20 strong. He has around 30 years of experience in cryptography, information assurance and formal verification. He pioneered the application of process calculi to modelling and analysis of secure systems, firstly the characterization of non-interference and later to the analysis of crypto protocols. He initiated and led the "Modelling and Analysis of Security Protocols" project, in collaboration with researchers in Oxford an Royal Holloway, that pioneered the application of process algebra (CSP) and model-checking tools (FDR) to the analysis of security protocols. He has published extensively on cryptography, cryptographic protocols, security policies, mathematical models of computer security and, most recently, voter-verifiable election systems. He is the (co-)creator of several innovative, verifiable voting schemes: Prêt à Voter, Pretty Good Democracy, vVote system (based on Prêt à Voter that was used successfully in Victoria State in November 2015), Caveat Coercitor, Selene, Electryo and Hyperion. With Feng Hao, he also developed the OpenVote boardroom voting scheme and the J-PAKE password based authenticated key establishment protocol. He and his team also work on quantum and "post-quantum" information assurance and the socio-technical aspects of security and trust.
Talk abstracts and biographies
Is Digital Privacy about Power?
Technology can have differential impacts on people's privacy, due to digital inequalities and demographic differences. As a result, vulnerabilities arise across populations. However, disadvantaged populations can be more vulnerable and have less control over their privacy regardless of their knowledge and skills, mainly due to social, economic, and political power imbalances. Power imbalances and accompanying privacy vulnerabilities can play out in employer-employee relationships, creating complex trade-offs between respecting employees' privacy boundaries and the benefits of electronic workplace surveillance. Drawing on her research on surveiled workplaces, the speaker discusses how control of smart home devices may reflect socio-cultural dynamics in family/household life. She also shows how power imbalances result in behavioral changes, reinforce existing discrimination, or may lead to domestic abuse.
About Ruba Abu-Salma
Ruba Abu-Salma is a Lecturer in Computer Science at King's College London (KCL). Ruba's research is interdisciplinary. She works at the intersection of cybersecurity, privacy, human-computer interaction (HCI), and privacy law. She uses computational and social science methods to explore and develop more equitable and trustworthy tools that improve people's security, privacy, and online safety decision-making processes. Her work has been published at top-tier venues and has been covered by the popular press (The New York Times, The Register, and CNET).
Before joining KCL, Ruba was a Postdoctoral Researcher in the Usable Security and Privacy Group at the International Computer Science Institute (ICSI) at the University of California, Berkeley (2020-2021) and in the PRIVATICS Team at Inria Sophia Antipolis (2019-2020). Ruba received her Ph.D. in Computer Science from University College London (UCL) in 2019. Her dissertation focused on designing user-centered privacy-enhancing technologies. As a postgraduate student, she was supported by Google, a Marie-Skłodowska Curie Research Fellowship, and a Supporting Usability and Design in Security (SUDS) Fellowship from the Open Technology Fund. She also performed research at the Cambridge Cybercrime Centre, Brave, and Telefónica Research.
Cyber Security in Interconnected Critical National Infrastructure
The increasing pace of digitalisation has meant that the devices used in industrial control systems (ICS) and critical infrastructure (CI) are converging with traditional IT systems. This exposes such operational technology to the same vulnerabilities that we face in our enterprise systems. Many CI are safety-critical, where a failure cause cascading failures and harm large communities; such as several reported cyber attacks in power systems and water treatment plants. Compared to conventional computer applications, ICS have unique characteristics that pose new challenges as well as solutions in cyber security. Securing the CI is a difficult problem, due to the huge complexity of these systems. The threat models and attack surfaces are vastly different as compared to a typical IT system. Moreover, in an ICS an attacker may not only compromise the computing elements, but he might partially also do so for physical components. After elaborating the problems in more detail, we will review the key challenges and opportunities to develop scalable techniques to 1) define threat models, 2) security evaluation, 3) techniques to detect cyber intruders, 4) mitigation approaches to reduce the impact in case of an intrusion and 5) providing security and safety guarantees.
About Sridhar Adepu
Sridhar Adepu is a Lecturer in Cyber Physical Systems (CPS) Security at the University of Bristol. He is core member of the Bristol Cyber Security Group and the MSc infrastructure security prograame. He lectures at the TIPS-at-Scale CDT on Resilient Infrastructures. He was part of the iTrust, centre for research in cyber security, where he has established and operationalized the world's unique CPS security testbeds (water treatment, water distribution and smart grid) for research and education. To serve the broader research community, he produced the first dataset from an operational real-time CPS which is downloaded and used by more than 3000 researchers from more than 40 different countries across the globe. He was part of the organising committee of Critical Infrastructure Security Showdown (CISS) (Industrial CTF-games) four times where multiple teams from industry and academia participated as attackers and defenders. He was a visiting researcher at CyLab and the School of Computer Science at Carnegie Mellon University (CMU). His research takes a multidisciplinary approach to tackle the security issues associated with CPS and he has excelled in applying cyber security, formal methods, and machine learning fundamentals for advancing CPS security.
Trust and security in vehicular networks
Vehicular Ad-hoc NETwork (VANET) is vital transportation technology that enables vehicles to be connected to each other and to the road infrastructure, it facilitates a big range of applications designed with a principal objective on assisting the driver (applications such as collision avoidance, accident avoidance and traffic information) and more (infontainment, traffic optimization and safety). All these applications require a secure, reliable and trusted information dissemination in the network. In case of VANET, ensuring such network security is extremely difficult due to its large-scale and open nature, making it susceptible to diverse range of attacks including man-in-the-middle (MITM), replay, jamming and eavesdropping attacks.
Trust establishment among vehicles can increase network security by identifying dishonest vehicles and revoking messages with malicious or inconsistent content. To this end, various Trust Models (TMs) are developed. These TMs evaluate trust based on the received information (data), the sending entity or both through different mechanisms. This talk reviews the different aspects of trust in VANET. An evaluation of these TMs against the different trust, security and quality-of-service related benchmarks will be discussed.
About Asma Adnane
Asma Adnane is a lecturer in the Computer Science department of Loughborough University. Before joining Loughborough, Asma was a senior lecturer in the University of Derby (2013-2018) and a KTP associate at the university of Leicester and Crowdlab – Leicester (2011-2013).
Her main research focus is on networks and security. She had been involved in research related to the multipath routing performance in ad hoc networks, and in different applications of trust management for secured routing in ad hoc networks and Vehicular networks. 
Byzantine Consensus in Modern Permissioned Blockchains: Algorithms and Abstractions
Byzantine Consensus (BC) is a fundamental building block for ensuring consistency of distributed ledgers, and in particular, the absence of forks. Due to inherent timing uncertainty and possibility of failures, implementing BC requires sophisticated protocols that are difficult to analyse and prove correct. In this talk, I will discuss our recent work aiming to re-examine BC in permissioned blockchain settings from the distributed computing theory perspective. The main outcome of this effort is a new framework for deriving BC protocols based on an abstraction of "view synchronizer". Our framework captures key algorithmic techniques underlying several mainstream BC protocols, such as PBFT (HyperLedger), HotStuff (Facebook Diem) and Tendermint, and can be used as a blueprint for constructing provably correct BC protocols in a modular fashion.
Based on a joint work with Manuel Bravo and Alexey Gotsman (IMDEA Software Institute).
About Gregory Chockler
Cyber Persistence Theory: redefining national security
This 20-minute lightening talk will provide a synopsis of a forthcoming Oxford University Press book of the same title. Cyber persistence theory introduces a new logic and lexicon aligned to the empirical experience of cyber activity in international relations. The reality of State behavior and interaction in cyberspace has been quite different from the model of war and coercion upon which many countries base their cyber strategies. This unexpected reality has developed because security in and through cyberspace rests on a distinct set of features that differ from the dominant security paradigms associated with nuclear and conventional weapons environments. Cyber persistence theory posits the existence of a distinct strategic environment based on the logic of exploitation rather than coercion. To achieve security in this cyber strategic environment, States must engage in initiative persistence, continuously setting and maintaining the conditions of security in their favour. The theory introduces the key concept of the cyber fait accompli and addresses the potential for cyber stability through a tacit bargaining process.
About Richard Harknett
Dr. Richard J. Harknett is Professor and Director of the School of Public and International Affairs and Chair of the Center for Cyber Strategy and Policy at the University of Cincinnati. He co-directs the Ohio Cyber Range Institute, a state-wide organization supporting education, workforce, economic, and research development in cybersecurity. He served as Scholar-in-Residence at US Cyber Command and National Security Agency in 2016-17, where he contributed to the core development of the doctrine of cyber persistent engagement and several US strategy documents. He briefs on Capitol Hill and to other US government agencies and has presented both policy briefings and academic research in 12 countries as well as over 100 media appearances. He has held two Fulbright Scholar appointments: in 2017 in Cyber Studies at Oxford University, United Kingdom and in 2001 in International Relations at the Diplomatic Academy, Vienna, Austria, where he holds a professorial lecturer appointment. He has authored over 60 publications in international relations theory, international security, and cyber security studies with over $25 million in grant support. Aside his two Fulbright awards, Professor Harknett has been honored to receive numerous recognitions, including at the University of Cincinnati, the Provost Career Award, Office of Research Faculty Award for Excellence, the University Award for Exemplary Service, and the Edith Alexander Award for Teaching Excellence as well as the State of Ohio Faculty Innovator Award. He is an avid Liverpool Football Club supporter.
Group dynamics, social identity and decision in hacking communities
Research into the characteristics into individuals who become involved in hacking is limited, in part because of the perceived challenges of conducting work in this area. However, as cybersecurity challenges grow, and the cybersecurity jobs gap deepens, there is a need to overcome these barriers. By doing so new avenues for improving prevention and mitigation of cyberattacks can be identified, including a better understanding of what determines whether an individual pursues a legitimate career in cybersecurity or becomes involved in cybercriminal activities. As part of a larger project an analysis was conducted on the conversations held within a range of the most popular online hacking forums. The aim of this was to recreate the pathways that an individual may encounter when they first begin exploring their interest in computers and hacking. We examined the social psychological factors evident that influence how individuals decide what is acceptable behaviour; along with the values, hierarchies and social validation processes that exist within these online hacking communities. In this talk we will discuss the complex and at times contradictory attitudes held within online hacking communities, and the value that individuals gain from being part of these groups.
About John McAlaney
Professor John McAlaney is a Chartered Psychologist and Chartered Scientist in the Department of Psychology at Bournemouth University. His research focuses on how and why people become involved in potentially risky behaviours, with an emphasis on cybersecurity, gambling, and the spread of misinformation. As part of this he seeks to uncover the often under-appreciated but powerful influence that social psychological factors and the need to belong have on individual behaviour. 
AI-Driven Optimisation of Cyber Security Strategies and Behaviours
This teaching session will introduce the concept of strategic thinking for cyber security. Cyber security is not a purely technical matter involving software, hardware and devices but also human actors attempting to compromise and protect systems. As in any other field, human actors must decide upon their actions and conduct to achieve their goals. A defending agent is responsible for preventing and mitigating cyber-attacks (e.g., implementing a framework of cyber controls such as CIS controls) and choosing the best ways to recover from cyber incidents. On the other hand, an attacking agent chooses actions to maximise exploiting the system based on their skills, experience, and available tools.
Limited resources usually restrict both agents. For instance, the defending agent has a limited budget to deploy cyber defences. The term budget covers a monetary and time value used to purchase, deploy, maintain, and update security controls. Likewise, the attacker is limited by different resources, including time spent preparing for the attack, money spent on acquiring tools and skills. Furthermore, as the interaction of these agents may take place over the long term, learning about the opponent's preferences is vital to achieving continuous optimisation of strategies and behaviours. The same principles can be applied to the modelling of AI agents. My goal during this session is to convey how the interaction of these two agents is modelled, analysed and how optimal strategies are computed, especially from the defending agent's perspective.
Optimising agents' strategies within the cyber security domain have become an essential requirement when systems are entirely automated or when optimising defences versus costs is desirable. Undoubtedly, in the light of a future interconnected world of devices where automation and robotic systems become the norm, the value and applicability of agent-based cyber security models, approaches, and solutions will be vast.
About Manos Panaousis
Emmanouil (Manos) Panaousis is an Associate Professor (Reader) of Computer Science and the Head of the Cyber Risk Lab at the University of Greenwich. He is also a senior member of IEEE. He previously held appointments at the Univ. of Surrey, Univ. of Brighton, Imperial College London, and Queen Mary Univ. of London. His research interests are in cyber risk, threat modelling, IoT security, security game theory, and optimisation. He has been the principal investigator (P.I.) of 8 projects and co-investigator of 3 projects, funded by the European Commission, the UK's Engineering and Physical Sciences Research Council, and the National Cyber Security Centre.
Adversarial training for robust ML-based network intrusion detection systems
Machine learning (ML) is gaining traction in the implementation of network intrusion detection systems (NIDS). However, ML methods can be vulnerable to adversarial attacks, in which an attacker attempts to poison or evade the decision generated by the ML algorithm by manipulating inputs. To develop robust NIDS, adversarial training approaches are used in which the training set is augmented with adversarial traffic samples. In this talk, I will present an adversarial training approach leveraging a Generative Adversarial Network (GAN), and discuss the requirements of the adversarial dataset for NIDS.
About Sandra Scott-Hayward
Sandra Scott-Hayward is a Senior Lecturer (Associate Professor) with the School of Electronics, Electrical Engineering and Computer Science, and a Member of the Centre for Secure Information Technologies at Queen's University Belfast (QUB). She began her career in industry and became a Chartered Engineer in 2006 having worked as a Systems Engineer and Engineering Group Leader with Airbus. Since joining academia, she has published a series of IEEE/ACM papers on security designs and solutions for softwarized networks based on her research on the development of network security architectures and security functions for emerging networks. She received Outstanding Technical Contributor and Outstanding Leadership awards from the Open Networking Foundation in 2015 and 2016, respectively, having been elected and serving as the Vice-Chair of the ONF Security Working Group from 2015 to 2017. Amongst many other service memberships, she is on the Organizing Committee of IEEE NetSoft and is an Associate Editor of IEEE Transactions on Network and Service Management. She is Director of the QUB Academic Centre of Excellence in Cyber Security Education (ACE-CSE), one of the first universities to be awarded this recognition by the U.K. National Cyber Security Centre. She has been selected as a Polymath Fellow of the Global Fellowship Initiative at the Geneva Centre for Security Policy (GCSP) from 2021 to 2023.
Interdisciplinary research on online messaging on violent extremism
Violent extremist messaging is not created in isolation from the broader social and political context from which it emerges. Few however have investigated how violent extremist messaging - and specifically online messaging - relates to broader political and social narratives. Does the messaging reflect mainstream narratives? Do they offer "extreme" versions of mainstream narratives and, if so, how? This paper is the result of a methodological enquiry carried out by an interdisciplinary team of forensic linguists (Booth and Schneevogt), a computer scientist (Ribeiro), and a political violence scholar (Toros) directing the team. The team was tasked with developing a methodology as part of a GCHQ-funded research project investigating the gendered narratives in online violent extremist messaging, focusing in particular on gender constructions around the cases of Shamima Begum, the teenage British woman who left for Syria to join DAESH and later was stripped of her citizenship when she tried to return, and Brenton Tarrant, who killed 51 people an attack on two mosques in Christchurch, New Zealand.The aim of the project was to investigate the relationship between messaging on social networks known for extremist content and mainstream networks. Results demonstrated a complex dialogue between the extremist and the mainstream environment, with overlapping narratives in terms of gender constructions. The aim of this project is to go beyond an analysis of influencers and to move away from mainstream platforms such as Twitter to examine the gender narratives that emerged and dominated among users of platforms (4Chan) and on specific channels known to attract violent extremist views.  The project also investigates how these gender constructions relate to: a) the metanarrative that dominates understandings of gender and violence, in particular political violence; b) the gender constructions dominating mainstream online platforms (in this case comments articles related to the two cases in The Independent and The Daily Mail); and c) to those dominating in state narratives on violent extremism (Action Counters Terrorism YouTube Video Campaign).
About Harmonie Toros
Dr Harmonie Toros is Reader in International Conflict Analysis and Deputy Director of the Institute of Cyber Security for Society (iCSS) at the University of Kent (UK). Her research lies at the crossroad between conflict transformation, peace studies, and terrorism studies, developing a critical theory-based approach to terrorism and examining the transformation of conflicts marked by terrorist violence. She has carried out extensive field research in Europe, the Middle East, South East Asia, and Africa.
Trust-based Consensus Protocols
This talk will provide an overview of the Trust-based Consensus Protocols. A selected case study, focused on Peer-to-Peer Energy Trading, will be discussed. The assurance of the accountability of the conduct of different stakeholders through a robust trust management mechanism is imperative in such platforms. The usage of blockchain, as an underlying technology, can ensure numerous properties such as immutability, transparency and traceable execution of transactions, in addition to ensuring trust establishment among different entities of the system. Few blockchain-based decentralised energy trading platforms have been designed in the literature to build trust about the platform and among prosumers. However, none of these proposals have considered human-in-the-loop in the trust establishment process. Moreover, these solutions have considered trust only at a particular layer of blockchain, such as at the application or consensus layer. To bridge this gap, this talk provides an overview of a novel cross-layer trust-based consensus protocol that considers human-in-the-loop and employs fuzzy logic to address the issue of vagueness of trust values by offering human interpretable trust level.
About Muhammad Usman
Muhammad Usman received the M.S. degree in Computer Science from PMAS Arid Agriculture University, Rawalpindi, Pakistan, with first class, and the Ph.D. degree in Information and Communication Technology with specialisation in Cyber Security from the School of Information and Communication Technology, Griffith University, Brisbane, Australia. He was a Postdoctoral Research Fellow in cyber security and machine learning with the University of Surrey, Guildford, U.K. He possesses 18 years of experience during which he has held several academic and industrial positions in different parts of the globe, including Australia, Asia, and Europe. He has proven track record of providing leadership to IT staff and teaching teams. His current research interests include design and analysis of security, privacy and trust techniques with a particular emphasis on Human-Centred Artificial Intelligence for complex, smart, IoT and IIOT-driven cross-discipline systems; Human-Centric and Intelligent Blockchain, formal and statistical modelling; and applied AI and data analytics. He has authored around 50 research papers in international journals and conferences, including prestigious journals: the IEEE TRANSACTIONS ON INTELLIGENT TRANSPORTATION SYSTEMS; CONSUMER ELECTRONICS; RELIABILITY; INDUSTRY APPLICATIONS; and EMERGING TOPICS IN COMPUTATIONAL INTELLIGENCE, and a book focused on mobile agent-based anomaly detection and verification system for smart home sensor networks. He has successfully supervised over 50 postgraduate research and undergraduate project students and supervising Ph.D. students. He has been actively collaborating with top academics across the globe. Dr. Usman has been a recipient of several research and travel grants. He has led and acted as a Guest Editor for special issues in several IEEE transactions.
He has served in different leading capacities, such as a focal person, publication Chair, organising committee member and/or TPC member of several IEEE conferences. He is a member of COVID 19 Outbreak Expert Database of UK Parliament. He is a Fellow (FHEA) of Advance HE, UK. He is also a member of Computer Science Teachers Association, endorsed by Association for Computing Machinery, USA. He is a Juniper certified networking and security specialist. His research paper has received the Best Paper Award in IEEE ComTech 2017.
Research at NCSC
I'll describe how we do research in NCSC, and some of the problems we are looking to solve.
About Paul Waller
Paul has worked in cryptography and hardware security since graduating with a degree in mathematics in 2001. He has represented the NCSC and its predecessor organisation in various standards bodies, including the Trusted Computing Group, Global Platform and FIDO. His current role as Head of Capability Research allows him to spend time with academic and industry partners learning what the future holds for security technology, and also to help user communities take advantage of new features. Outside of work Paul likes to cycle up small hills in summer, and ski down bigger ones in winter.