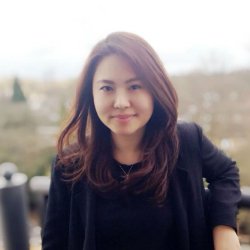 Dr Jean Wang
---
Exams and Assessments Officer of Surrey Business School
BSc (Hons) MA MSc PhD
Biography
Dr Jean Wang has work experience in multi-disciplinary backgrounds both in academia and industry. She has worked for many years on the development of improvement process in interpersonal skills and business management at a senior level, before returning to academia.She is also one of the founding members of a British charity and has previously worked as a councillor for wellbeing and career development. She has work experience within the healthcare and construction industry.She has a strong academic portfolio, from the University of London she has a PhD degree in management and an MA degree in Asia pacific business, and from University of Surrey she has an MA degree in applied psychology.She has an outstanding academic performance and has won many academic awards.• Bursary for Innovation Academy, University of London,• School of Management Fund, University of London,• College Research Scholarship, University of London,• International Excellence Scholarship, University of London,Before joining Surrey university, she was working as a visiting lecturer in University of London and is an external examiner for University of Bedfordshire. She has been teaching various courses in international business management and organisational studies. She also has considerable experience in supervising post graduate students' dissertations within various specialist areas of international business management, expatriation, consumer behaviour on a global context, CSR and FDI.
University roles and responsibilities
Exams and Assessments Officer of Surrey Business School
Previous roles
2016 -
2018
Programme Leader, International Business Management
Surrey Business School
Affiliations and memberships
Academic Fellow of Higher Education Academy (HEA)
Academic Fellow of Chartered Institute of Personnel and Development (CIPD)
External Examiner of Bedfordshire University

Research
Research interests
Her research interests are international human resource management in a changing context, intercultural workplace and work-life balance, especially focused on psychological and international perspectives on management.
My teaching
CURRENT TEACHING- - International Business Management (PG);  International Business (UG); Topics of International Business (UG); Comparative Countries Studies (UG)
PAST TEACHING- Research Methods (PG); Human Resource Management (UG); Organisational Studies (UG); Interpreting Management (UG); Business Skills (UG)