Advanced Assessment of the Newborn for Midwives
Key information
Start date:
To be confirmed
Due to run in 2022/23
Attendance dates:
To be confirmed
Venue:
Distance learning / Kate Granger Building, 30 Priestley Road, Surrey Research Park, Guildford, Surrey GU2 7YH
Some modules may be taught at: Stag Hill campus, University of Surrey, Guildford, Surrey GU2 7XH
Contact details:
Post-registration Administration team
Level


7 (postgraduate)

Credits


30

Module code


NURM104
Module aims
This module aims to prepare midwives to undertake the complete physical examination of the healthy newborn, between 37-42 completed gestational weeks. The rationale for the neonatal examination conducted within the first 24 hours and days after delivery will be to detect any signs of acute illness or abnormalities, to allow prompt diagnosis and intervention without which many of the acute conditions which afflict newborn babies can lead to serious consequences.
The expanding role of the midwife as the lead professional is constantly changing requires midwives to develop new skills and competencies, which necessitate appropriate education. This module seeks to develop such skills, underpinned by a sound knowledge base to support clinical practice. New skills will enhance independent and autonomous practice whilst improving continuity of care and facilitate more timely discharge of babies from the postnatal area, reducing paediatric workload. In addition such a role will enable birth at home to be easily facilitated where the GP has not been contacted to provide neonatal examination.
Learning outcomes
On successful completion of this module, you will be able to:
Assess the physiological adaptation of each system in the fetus-neonate and relate these to a competent examination of the newborn and critically evaluate the relevant research studies to underpin best practice in the care of the newborn and demonstrate systematic newborn assessment and physical examinations within clinical settings.
Critically evaluate the evidence and research base of new approaches to judgement and decision-making in relation to risk factors in the care of the newborn, applying skills of systematic and holistic assessment of undifferentiated newborn problems to make accurate differential diagnoses, develop safe management plans and appropriate referrals.
Analyse and evaluate contemporary issues in the field of neonatology using appropriate evidence to determine the involvement of the multidisciplinary team, through referral to a paediatrician and the need for any urgent intervention through locally agreed channels.
Consider critically the ethical, legal and moral dilemmas parents may encounter when faced with a deviation from the normal in the newborn and to improve skills of the midwife in breaking bad news using effective communication skills.
Critically examine clinical judgement by identifying clinical phenomena that manifest in the newborn, examining clinical data that refer to clinical phenomena (including assessment data the current assessment frameworks ), considering the outcome of assessment (the condition, clinical or health state), and exploring the diagnostic reasoning process whilst acting autonomously, using skills acquired, within guidelines of supervision.
Demonstrate systematic newborn assessment and physical examinations within clinical settings.
Apply complex skills of systematic and holistic assessment of undifferentiated newborn problems to make accurate differential diagnoses, safe management plans and appropriate referrals.
Act autonomously, using skills acquired, within guidelines of supervision.
Course content
Part one
Assessment: principles, definitions, purposes. Clinical judgement / clinical reasoning (includes identification of clinical phenomena, types of clinical data, identifying the clinical condition, the clinical reasoning process and differential diagnosis). 
The health history: communication skills and interviewing techniques in health assessment. Legal and ethical aspects of the newborn assessment. Review of body systems, application of communication skills, and documentation of findings.
Advanced clinical assessment: development of skills for complex assessment of altered health states for the main body systems. These systems would include the central nervous system, respiratory system, cardiovascular system, gastrointestinal system, genitourinary system, skin, musculoskeletal system and the special senses: (eyes/ vision, ears/ auditory, vestibular/ equilibrium). 
Differential diagnosis: analysis of clinical cases to develop differential diagnosis skills focusing on undifferentiated health problems for the above body systems.
Evaluation: critical analysis of current frameworks for assessment.  Critical analysis and reflection on the practitioner's role and evidence of contribution to the development of the role. Evidence of autonomous and advanced practice and critical analysis of the evidence for practice.
Part two 
Theoretical input of: 
Embryology and fetal development of a specific system
Adaptation of this system to extra-uterine life
The abnormalities that can be detected on examination in relation to this system
The common problems in relation to the well neonate for this system
The explanations and information that is given to parents
The information from maternal history that is required to relate findings to management
Choice of a specific problem related to this system and outline the management and the short and long term care and prognosis for that neonate
Exploration of the processes involved in integrating parental and professional model of care
Repeated as above for each of the systems indicated below:
Cardiovascular system
Respiratory
Neurological
Gastrointestinal
Urogenital/ chromosomal sexual differentiation
Musculo-skeletal
Sensory organs – including skin
Metabolic and Endocrine system
Immune system – infection
Genetics/Embryogenesis- dysmorphology
Learning and teaching methods
For the 2020/21 curriculum our CPD modules will be delivered using hybrid learning. This means that depending on the subject and content of learning and teaching, modules may be delivered solely online or via a combination of face to face and online delivery, however for all programmes face to face contact time will be reduced, as per Government guidelines and to ensure the reduction of risk for all. Further information can be sought from the course leader (see below).
Usual learning and teaching methods include:
Lectures
Discussion
Seminars
Presentations
Work based learning
E-Learning.
Assessment
Portfolio
A portfolio of evidence to demonstrate a record of learning in and through practice which should demonstrate the achievement of the module learning outcomes. It will take nine months to complete the practice component.
The midwife will negotiate locally with a paediatrician/ midwife assessor to practice forty (40) newborn clinical assessments as follows: 

Observe a minimum of 5 examinations of the newborn.
Initial first 10 examinations to be supervised by a paediatrician/ midwife assessor.
15th, 20th, 25th, 30th and 35th examinations to be observed and signed by a paediatrician to comment on progress.
39 formative examinations in total with approximately two to three examinations per week.
One final summative examination to be assessed and signed by the consultant paediatrician at the end of the module.

A workbook is provided to complement the theoretical component. Each student is expected to work through a series of questions in the workbook, designed to facilitate active learning. The midwife will develop appropriate levels of understanding in relation to both normal and abnormal physiology.
Five reading logs expected and these must be well structured and adequately demonstrate how the content is relevant to practice. Good analysis must be demonstrated, identifying methodological issues etc.
Reflections must be sensitive, analytic and integrated to current practice. One or two are sufficient to demonstrate progression from the first examination of the newborn to the final assessment carried out. Identifying a reflective model on which to base the structure of this section must be included.
Please note:
Pass/fail will be awarded for practical assessments
A total of 7,000 words for parts 2, 3 and 4.
Case study
This essay will focus on the following elements and will require:
Critical analyses of the full physical examination of the newborn, including history and findings relating this to evidence based practice.
Parent education as a teaching activity throughout the examination.
Identification of professional implications for this extended role in midwifery practice.
Advanced assessment underpinned by an identified assessment tool/s or framework/s and differential diagnosis devised to develop management plans and make appropriate referral.
Theoretical marking grid at level seven.
Word count:  3,000 words.
Course leader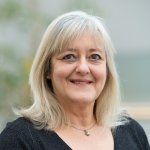 Teaching Fellow in Integrated Care (Midwifery)
Entry requirements
Registered midwife with at least one year post registration experience
Ability to study at level 7.
How to apply
Please download and fill in an application form.
It is important to ensure that you complete all sections and answer all questions, incomplete forms will cause a delay and may result in you missing out on an available place.
Send your completed application back to us at the address or email included on the form.
Terms and conditions
When you accept an offer of a place at the University of Surrey, you are agreeing to comply with our policies and regulations and our terms and conditions. You are also confirming you have read and understood the University's prospective student privacy notice.
If your sponsoring healthcare provider is funding you for this module, by submitting an application you agree to allow all information regarding your module (for example your exam results) to be shared with the sponsoring provider.
Cancellation policy
If you withdraw less than seven days before the module commences or do not attend on the first day (without informing the module administrator) the full cost of the module will be charged. Withdrawals after the module commences will also be charged.
Module availability
Places are confirmed approximately one month before the module start date. Please note that modules may be subject to teaching availability, student demand and/or class size caps. 
Disclaimer
Modules listed are indicative, reflecting the information available at the time of publication. The University of Surrey has used its reasonable efforts to ensure that the information is accurate at the time of publishing, but changes (for example to module content) may occur given the interval between publishing and commencement of the module. It is therefore very important to check this website for any updates before you apply for a module with us. Read more.