People
Find out more about our core members, associates and alumni.
Founding Director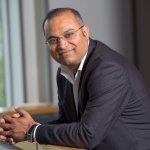 Associate Dean (International), Professor and Chair in Air Quality and Health; Founding Director, Global Centre for Clean Air Research (GCARE)
Postgraduate research students
Collaborative core group members
| Name | Role |
| --- | --- |
| S Jitendra Pal | Collaborative PhD Researcher with IIT Delhi |
| Anant Ranapratap | Collaborative PhD Researcher with IIT Kharagpur |
Core alumni group
Associate group members
These are some of the academic members who are collaborating through joint projects, publications, PhD supervision, or on-going projects and proposals. The list is to be completed.